New patents hint at Apple bringing back its Touch ID for its upcoming iPhones and iPads, and yet there is a question about how Apple is going to bring its Touch ID to iPhones.
In this article, we will try to find out what new features this upcoming Touch ID may have and how useful it will be.
Thus, without further ado.
Let us begin…
The News:
Apple has been awarded patents for new under-display technology that captures biometric data at a higher speed and accuracy by making use of optical fibers. According to a report from PatentlyApple, Apple issued patents for an under-display technology that could capture a 3D or 2D image of an object or user who is located near the device.
In certain cases, the 2D or 3D image could include biometric information.
If you don't know, biometric data refers to information that is related to your body's characteristics. This information must be unique and could be your fingerprint, eyes, face, and other attributes.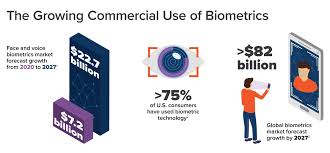 The most well-known instances of biometrics technology that the majority of people use every day are the fingerprint feature on phones and the face recognition function. These security functions use the unique physical features of your body to confirm your identity.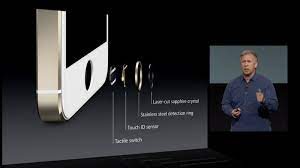 The methods explained by the patent applications employ optic fibers or optical fiber bundles to transmit the electromagnetic signal via the display. It's worth noting that the techniques that are described in Apple patents don't always appear in the final device, and if Apple plans to redesign its Touch ID, it might still take some time. This means it's likely that we will not get an update to the Touch ID feature in the forthcoming iPhones.
According to a well-known Apple analyst, Ming-Chi Kuo, Apple will not release an iPhone version that has an under-screen Touch ID feature in the coming two years. In September of last month, Kuo said that Apple might release an iPhone model with a new Touch-ID feature in 2023. However, his latest tweets contradict his prediction.
"I had predicted previously that iPhones would support under-display fingerprint sensors and touch ID by 2023, at the very earliest. But the latest study suggests that new iPhones from 2023 and 2024 could not implement an under-display touchscreen. Face ID that is disguised in an iPhone has been a wonderful biometrics solution. Kuo said in his tweet.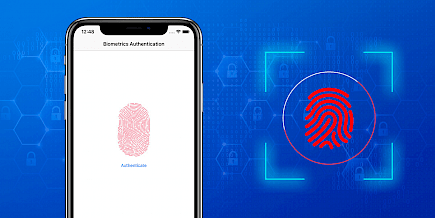 Previously, it was widely assumed that Apple was testing under-display Touch ID for its current flagship iPhone 13 series. The reports from The Wall Street Journal and Bloomberg reported that the tech giant had tried the feature on a few iPhone 13 models.
Winding-up
The Touch ID that Apple used to provide with iPhones was already far superior and more secure than most of its competitors.
Thus, apple might not have to waste much time on figuring out the mechanism but, they do need to try out new locations for the Touch Scanner if they want to win over users.
According to experts, Apple might go for an inbuilt Scanner that rests on the surface of the display layer of the screen or a side-mounted scanner.
But, until any further reports arise we will never know anything for sure.
You might also like