In today's fast-moving world updating and upgrading is a necessity. The better you accept changes the better you survive. But, have you thought about the need for IOS 14.7.1 after IOS 14.7? What difference does iOS 14.7.1 have? Is it necessary to give an update to IOS 14.7.1 after iOS 14.7? Why do we need a new iOS 14 variant if iOS 15 is already on its way?
To know about iOS 15. Click "here"...
We will be answering these questions in the latter part of the article. So, follow this article to the end to find out more about this.
So, let's get started.
Everything about IOS 14.7
Apple released iOS 14.7 for all eligible iPhones on Monday, July 19, 2021. Apple iOS 14.7 is a minor upgrade that was released just before Apple introduced iOS 15 Beta to the public. The new update includes a special feature that is only available for iPhone 12 models, but it also fixes many major bugs that its predecessor incurred.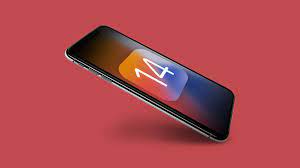 This update follows the launch of iOS 14.6 in May 2021. Apple also released updates for iOS 14.7 and watchOS for Apple TV, Apple Watch, and tvOS.
Features of IOS 14.7
1) It provides support for MagSafe Battery Packs.
iOS 14.7 now supports the MagSafe Battery Pack, which is its biggest update. The MagSafe is a small battery pack that attaches to the smartphone's bank panel via magnetic induction and juices up your device.
Apple began shipping the accessory on July 19, so it may be available to early buyers. Apple also released the reverse wireless charging feature for the iPhone 12 line via this update.
2) Holders of an Apple Card can now create a joint account.
The MagSafe battery packs can only be used with the iPhone 12 line-up, which includes:
The iPhone 12 Pro,
iPhone 12 Pro Max, and
iPhone 12 Mini.
Two Apple Cards can be joined by users to create one co-owned account. This will allow for credit limits to be combined. With this co-owned account:
HomePod users will now have a new timer management tool through the Home app.
Weather & Maps now provides air quality information for Canada, France, South Korea, and Spain.
3) Fixed a few minor bugs.
Apple iOS 14.7 also fixes iPhone bugs such as:
Restoration of audio while streaming high-quality content on Apple Music,
Restoration of battery service messages for some iPhone 11 models, and
There is also an option to share playlists on Apple Music.
Apple iOS 14.7 does not represent a major update. It is primarily intended for iPhone bug fixes, and the introduction of MagSafe Battery Packs to iPhone 12 models.
Release notes for Apple IOS 14.7
iPhone 12, iPhone 12 Pro, iPhone 12 Pro Max, and iPhone 12 Mini are all compatible with the MagSafe Battery Pack.
The Apple Card Family offers the possibility to combine credit limits with one account co-owned by an Apple Card user.
The HomePod app now has a home app, which allows you to manage timers.
Weather and maps now provide air quality information for Canada, France, and Italy.
The Podcasts library lets you choose whether to view all or just the most popular shows.
The Share playlist menu option is missing in Apple Music
Dolby Atmos or Apple Music lossless audio playback could unexpectedly stop.
Restore the battery service message that disappeared from some iPhone 11 models after a reboot
While composing mail messages, Braille displays may show incorrect information.
All about IOS 14.7.1
Apple has released iOS 14.7.1 to address a number of bugs and fix a security problem with iOS 14.7, which was released just a few days ago.
This update is available on models that include the iPhone 6s or newer. Apple claims that the update "fixes an issue in which iPhone models with Touch ID can't unlock a paired Apple Watch via the Unlock With iPhone feature". The app also offers other added security updates.
Apple released iOS 14.7, which added the MagSafe Battery Pack to the iPhone 12 and fixed some bugs. But that update came with a memory issue, which allowed the foreign codes to be executed causing interference from outside sources. Apple claims that the memory issue was resolved with iOS 14.7.1 and recommends that all iOS users update to the most recent version.
The Apple Watch's 'Unlock with iPhone' feature was not working on iOS 14.7. An update has been released to address the problem on Apple iOS 14.7.1.
Forbes reports that some problems like:
Loss of audio in Apple music.
Weather App not showing odd temperatures over 60 degrees, etc.
still persist with iOS 14.7.1, but they are way minor problems that can be readily fixed with another software update.

Release notes for Apple IOS 14.7.1
iOS 14.7.1 corrects a bug that prevented iPhone models with Touch ID from utilizing the Unlock with iPhone functionality to unlock a connected Apple Watch. This update also includes crucial security fixes, making it a must-install for all users.
Our take on the IOS 14.7.1 update
The iOs 14.1 being a simple operating system had lots of hidden bugs in them which needed to be resolved right away. So, Apple had to come up with a simple solution. Thus, emerged the iOs 14.7.1.
Some tech-geeks have pointed out - "What's the rush? Apple could have solved all problems with the new iOs 15". As an answer to that, we would say - Apple is currently looking forward to the fall event of September 2021 where they will release new devices like the iPhone 13. And, they want to complement this new device with a new Operating system thus, releasing iOs 14.7.1 before iOs 15 was like an impulse move from Apple who simply wanted to lease their users.
Winding-up
According to us, it is always better to remedy smaller problems before moving on to bigger obstacles, and that's exactly what Apple has done. But, most importantly - Thanks to the new iOs 14.7.1, now Apple Watch users can unlock their watches via mobile and unwanted drainage of iPhone battery is minimized.
Don't forget to mention your take on this update in the comment section, and please come back more for more great content. Good Day!
You might also like