If you regularly use cafeteria Wi-Fi or other public Wi-Fi networks, using a VPN on your devices is very important. A VPN provides a level of security that can prevent traffic from infiltrating and help you avoid the many threats that exist on wireless networks in our cities.
What is VPN on iPhone? While many people think of VPNs as apps designed for your laptop, your iPhone also natively supports most VPN technologies, including L2TP, PPTP, and ISec.
In fact, most VPNs still have apps available on the App Store, which means you can set them up manually or use an automatic switch with the app. Let's see how VPNs work on your iPhone.
Do I need a VPN on my iPhone?
Since free Wi-Fi has become popular in bars, cafes, malls, and other public places, we all enjoy free Internet access on the go. Most Wi-Fi networks are unsecured and open, meaning you don't need to sign in to access the internet. Unfortunately, this opens up huge opportunities for hackers.
A popular hacking method is called "man in the middle". Here the hacker sits somewhere on the network with a laptop and pretends to be a wireless node. So, when you go online and connect to Wi-Fi, you are actually connecting to the hacker's laptop and then to the Wi-Fi network. You access the Internet as usual, but all your traffic goes through the laptop.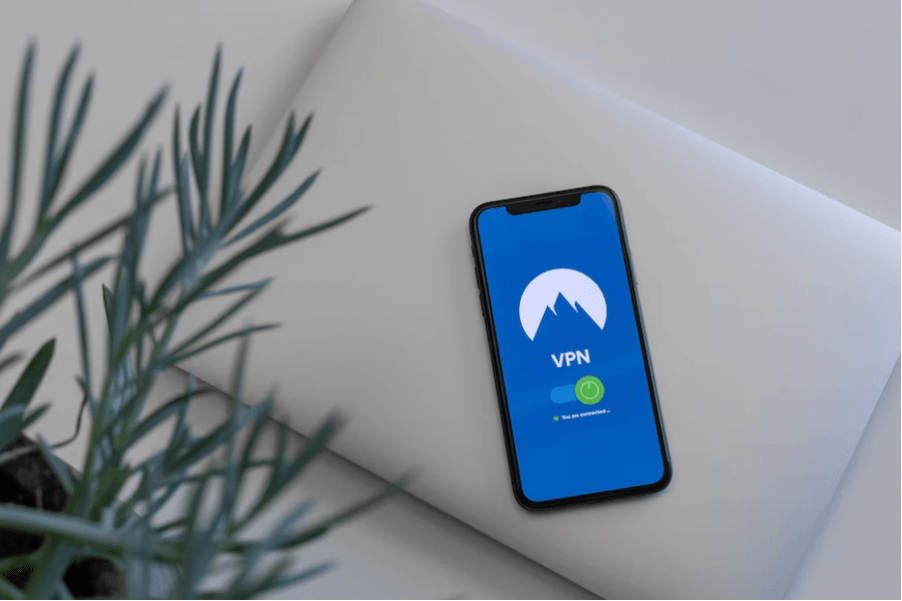 If you log into your email, check your bank account, or look for something that contains personal data, a hacker can intercept it and use it for their own benefit. Some Wi-Fi hackers also displayed malware or created a pop-up window that pretended to be a network asking you to confirm access and download a virus.
Obviously, not all Wi-Fi networks are hacked or contain threats - in fact, for the most part, they are safe. The problem is that you don't know which network is safe or not until it's too late. This is why a VPN is so important.
In the average scenario, if you used a VPN on your iPhone, all traffic sent by the laptop would be encrypted. They will see that you are using the network, but they will not be able to understand what they are doing. This is an important layer of protection that should work automatically when connected to any network other than yours.
How can I create a VPN connection?
To use a VPN, you need a VPN provider. You can use the app or manually set up the VPN. I'll show you how to do both.
Use a VPN App
The easiest way to set up a VPN on iPhone is to use the provider's app. The best quality VPN providers provide you with apps for Android and iOS.
Download and install the app from your ISP.
Open the app and use the login details provided by the VPN provider.
Select an option similar to "Set up VPN".
Allow the app to use Touch ID or PIN if prompted.
Allow the app to add VPN settings if prompted.
Tap the "Connect" or "Start" icon on the app to connect to the VPN.
Click again to disconnect from the VPN.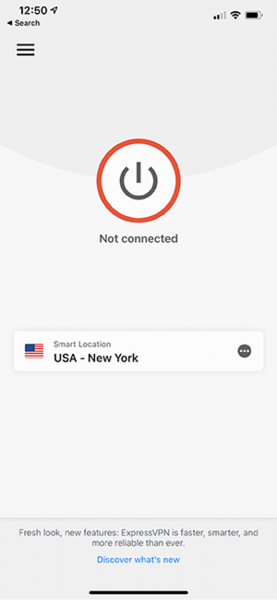 As you can imagine, there are dozens of VPN providers that operate a little differently. The description above is a diagram of how some of the most popular providers set up your app and connect to a VPN.
Setting up VPN on iPhone manually
Setting up a connection manually is also quite simple.
Select "Settings" from the iPhone home screen.
Select VPN and add VPN configuration.
Select Type and VPN Type. Add the connection type provided by your VPN provider.
Return to the previous screen and select VPN Settings Information. Enter the server details.
Add your username and password and select Done.
Set Status on the VPN page to Enabled to use of VPN.
Disable it to stop using it.
Once set up, you can quickly turn the VPN on and off by going to the VPN's first screen and using the status switch.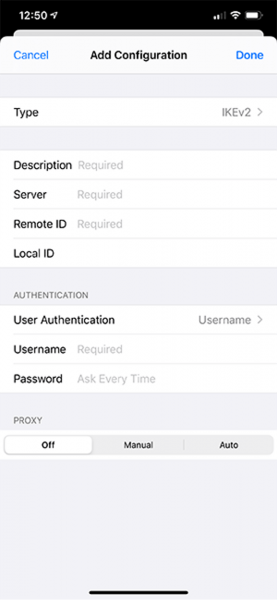 What is the best VPN app for iPhone?
With the unlimited possibilities of using a VPN on your iPhone, it can be difficult to choose which one is right for you. Luckily, if you're trying to figure out which VPN you should use on your device, we've got you covered.
ExpressVPN is one of the best VPNs you can buy today, with a number of amazing features worth choosing for those who are new to VPNs. ExpressVPN is one of the few providers that makes it easy to connect to Netflix in other countries and can continuously expand your streaming library. It also has tons of servers, lots of security, and an easy-to-use app for all your devices.
Clario VPN is an all-in-one security app that lets you protect every aspect of your digital identity in real-time. Clario helps protect your data when connected to public Wi-Fi and prevents third parties from snooping on your private home network to access restricted content and location. Unlike other applications that provide temporary security fixes, Clario gives you peace of mind every time you go online 24 hours a day, 7 days a week.
PureVPN is another popular provider that has an iOS app. It also has a large number of target servers, various security protocol options, good encryption, and reliable service. PureVPN also supports VoIP, so you can use Skype or another voice app over the VPN for an extra layer of security.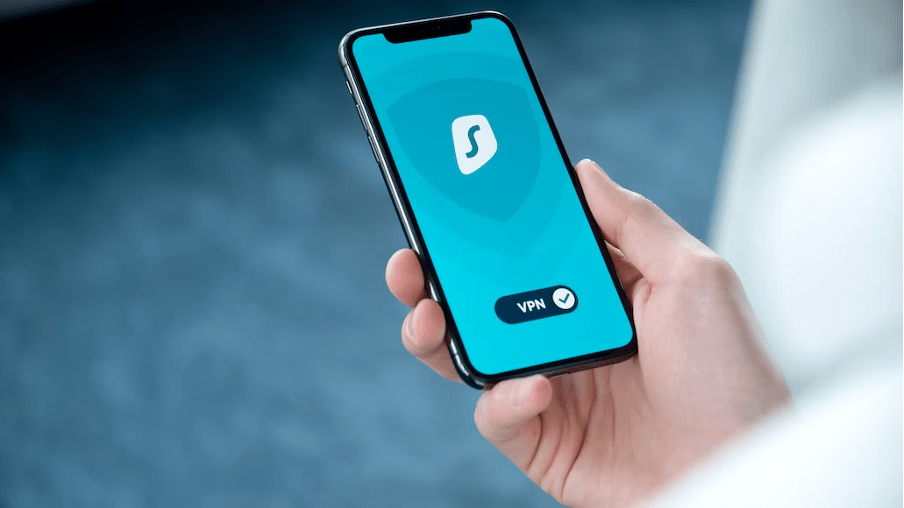 What about free VPNs?
In general, we advise anyone who wants to use a VPN to secure their connection and make sure they are using a paid VPN and not a free option. While some VPNs, especially TunnelBear, have a free tier, any VPN that promises full VPN capabilities without a backup payment plan will likely sell its data to recoup its costs.
For some people, this may not matter as some VPNs are only used to move around the country and nothing else. Others will want to consider the consequences of selling their data, especially if you forget to turn off your VPN.
These are just three of the many VPN services that will work on your iPhone. All of them offer a reliable level of service and good security. If you regularly use open Wi-Fi networks, using a VPN is not an option, but a must. For less than a cup of coffee, you can keep your devices well protected, keeping you safe online. Why not?
You might also like