When iOS 15 and WatchOS 8 rolled out in 2021 it brought an array of brand new features with itself. But, none of them were more of a game-changer than the Mial Protection Policy.
Thanks to this feature you could not safeguard your mail and online presence from web level to personal level.
Although with time some major flaws of the Mail Protection Policy were found. But, thanks to WatchOS 8.5 those flaws have now been rectified.
The News:
WatchOS 8.5 fixes a security issue in the Mail app that could reveal a user's IP while downloading remote content.
In the past year, it was revealed that the Mail Privacy Protection feature of Apple was compromised by a lack of Apple Watch compatibility.
Mail Privacy Protection is an all-new feature launched in iOS 15, iPadOS 15, iPadOS 15, and macOS Monterey. It conceals your IP address, so it isn't able to pinpoint your location or connect email preferences to your other activities online.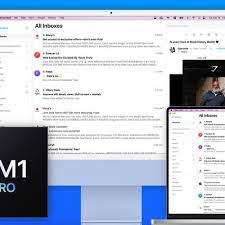 This also blocks the sender from tracking whether your email was opened or not, the number of times you've viewed an email, or whether you forwarded an email to a friend.
The feature operates by routing all the content downloaded through the Mail application through a proxy server to remove your IP address. It then assigns a random IP address that is related to your geographic region and sends emailers who will view general information but not specific details about you.
Apple's legal documents regarding mail privacy protection indicate that it is available for the iPhone, iPad, and Mac only.
However, the security experts and programmers Talal Haj Bakry and Tommy Mysk found that since the Apple Watch does not hide the IP address of the recipient, this could lead to compromising the overall security offered by the Mail Privacy Protection app.
When getting a mail alert or viewing an email, the Apple Watch downloads remote content such as photos using the recipient's real IP address.
This means that even for those who have turned off Mail Privacy Protection on their iPhone, the IP address could be revealed.
Although Mail Privacy Protection is a service exclusive only to iOS 15, iPadOS 15, and macOS Monterey, the fact that merely getting a mail alert on an Apple Watch could reveal a user's IP address and thereby bypass Mail privacy protection on different devices appeared to be a mistake.
The issue has been resolved. Bakry and Mysk have discovered that Apple has addressed the issue with watchOS 8.5.
With the release of watchOS 8.5, which was released in the fall, loading content from remote sources is now blocked by default on the Apple Watch and gives users the option to "Load content directly."
Users are also able to select "Always load content directly" for any new email or "Ask to load content" on an email-by-email basis. However, this feature was not described within watchOS 8.5's release notes.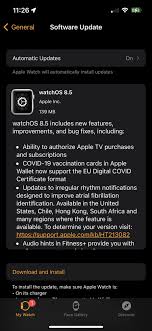 WatchOS 8.5 was released to the general public and includes a variety of enhancements.
This includes the latest versions of irregular heart rhythm notifications that are designed to enhance the identification of atrial fibrillation and audio hints during Apple Fitness+ workouts, the possibility of allowing Apple TV purchases as well as subscriptions, and the capability to restore the functionality of an Apple Watch using an iPhone.
How to download WatchOS 8.5?
You need to be able to download iOS 15.4 onto your smartphone before you update the firmware on your Apple Watch.
It is possible to download iOS 15.4 through Settings > General > Software Update > Download and Install.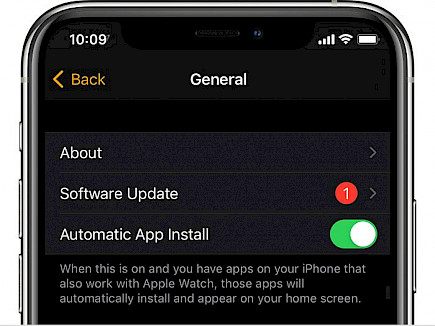 After that, the program will reboot your phone. After that, you can access your Watch App via General > Software Update.
Apple Watch updates are typically scheduled for late in the evening, at which time people typically remove them for charging.
You might also like