Apple recently released updated versions of its essential products. Alongside several different versions of their products, Apple also announced the launch of watchOS 8, which is the most recent release of their Apple Watch operating system. Go on to read the article to the end to find out when you can expect the upgrade, as well as which models will work with the latest OS and how the upgrade will make the smartwatch experience better overall.
The release date of WatchOS 8
Apple has promised to release the free update for the operating system for smartwatches on the 20th of September. As per TechRadar, all smartwatches that run watchOS 7 can also be used with watchOS 8. This includes Apple Watch Series 3 through Apple Watch Series 6 as well as the upcoming Apple Watch Series 7 as well as the Apple Watch SE.
While the majority of these phones will technically support the latest operating system, a few of them are unable to benefit from all the capabilities. For instance, this update will add the ability to add cards to the digital bank account only on Apple Watch 6 and above.
What's new
A new Portraits Watch Face and a redesigned Photos App
Watch face customization is a very trendy option for anyone who wants to personalize the appearance of their Apple Watch. Also, Apple is introducing a fantastic new feature with watchOS 8. You can probably see from the name, watch face Portraits utilizes the distinctive Portrait images taken on an iPhone. The watch face will detect the face and crop it to emphasize the subject since the background blurs.
It is possible to use your Digital Crown on an Apple Watch to focus on the subject. It can also be used for moving the date behind a portion of them to create a 3D effect.
And it's now simpler to look back at your pictures by using a redesigned Photos app. Similar to the iPhone, The watch version of the app will now display photos from the past and featured ones which will be updated daily. In addition, within the Memories view, there is a grid of mosaics that can give you a more comprehensive overview of all of your most treasured photos.
It's a nice feature as a nice touch. You can also upload specific images directly through the app via messages or mail.
The Breathe App Has Transformed Into a Mindfulness App
The Breathe app is an excellent option for getting just a few minutes out of your schedule to unwind and recharge. The app is also a great way to recharge and relax your mind. Apple has made it better with watchOS 8.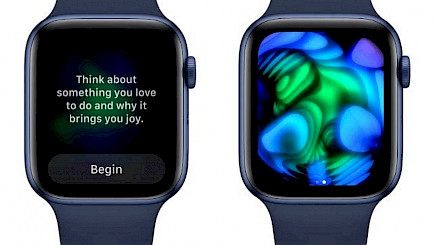 It is now called "Mindfulness." The app offers new options to wind down. It has added a new type of session: Reflect. It will provide you with an opportunity to bring you to a positive mindset in as little as a minute.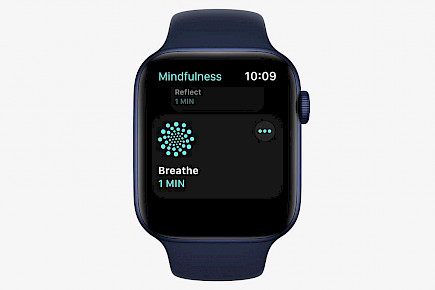 A good example can be "Reflect on one thing you're grateful for and think about why you appreciate it so much."
Breathe moves forward and includes new visualizations and techniques. After you've completed both types of sessions, you'll be presented with a summary of your day's mindful minutes and average heart rate.
The "Find My" and "Find Items" Apps are now available.
Apple makes it simple to locate your Apple devices and much more in watchOS 8, thanks to the introduction of two brand new apps: Find Items and Find Devices.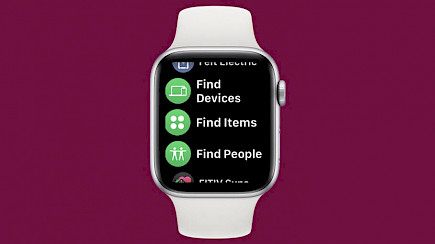 Find Items will reveal the exact location of items in the "Find My" app. Find My networks, which includes AirTags. It will show the location where the item was last seen, play a sound, activate Lost Mode, and more.
Find Devices will show the exact location that you have on your Apple devices, such as the iPhone, iPad, or Mac. Like Find Items, you can find the precise location and also enable Lost Mode.
Improved Communication Methods
Apple has added a variety of new and exciting functions to the Messages app for the watch. For example, when you compose a message, you can use Scribble, Voice Dictation, and Emoji in one message.
Any message that is created using Voice Dictation can also be edited prior to sending. You can pick an expression or word for an even more enjoyable experience and select from a popular GIF to use in a message.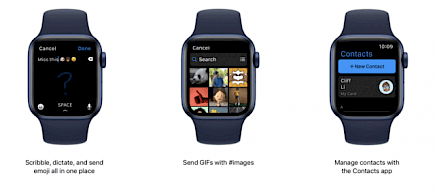 Instead of having to search your iPhone to find a telephone number, the Contacts application has been added to the Apple Watch. It lets you browse or add contacts and even share data using the application.
Which Apple Watches are eligible for WatchOS 8?
If you own a brand-new Apple Watch, you'll be capable of using watchOS 8. The program is compatible with the following watches:
Apple Watch Series 6
Apple Watch Series 5
Apple Watch Series 4
Apple Watch Series 3
Apple Watch SE
Is it worth installing watchOS 8 on Apple Watches
Apple didn't decide to include any revolutionary features in watchOS 8. Instead, the focus was on the enhancement and improvement of existing features. As a result, this update offers intriguing, practical, helpful, and valuable improvements.
The upgrade offers backward compatibility all the way to Apple Watch 3, though only the smartwatches with the most recent versions can utilize all the functions. Apple gives this update at no cost, and it's worth at the very least just a few minutes to download & install it.
Winding-up
If you clearly go through this article, you will be able to learn about WatchOS 8. WatchOS 8 is not a major update that comes with many new features. Still, it is just a free update that enhances and improves the previous features. So, if you think it's time to upgrade then we suggest you go for WatchOS 8.
You might also like