Waves: a macOS Big Sur-inspired wallpapers pack.
Our Blog's Wallpapers of the Week collection includes high-resolution images for all of your Apple computers. The "abstract" and "geometric" genres include some of our most famous wallpapers. Apple-related wallpapers, predictably, attract a large crowd.
With the Waves Wallpapers pack, we've combined all three of those categories in today's gallery addition. We get Apple flair with a macOS Big Sur wallpaper-influenced style, incorporating abstract and geometric shapes, all with amazing color schemes, at super-high resolutions.
Wallpapers influenced by macOS Big Sur
@javierocasio is the creator of the Waves Wallpapers series. Ocasio works for The Skins Factory, a UX/UI consulting firm, as a senior designer and Art Director. I discovered his series on Twitter, where he regularly shares his work. You will see more of his work on DeviantArt, where he has 1.8 million followers.
The waves of the macOS Big Sur wallpaper inspired the following album. These images are shown below, each with a square 4K resolution of 3840 x 3840 pixels. As a result, these downloads are ideal for use on your iPhone, iPad, or 4K display.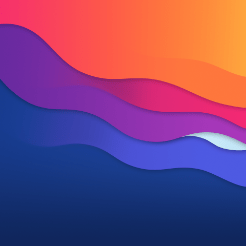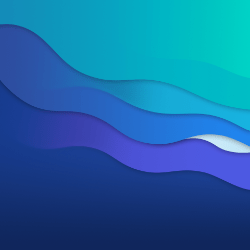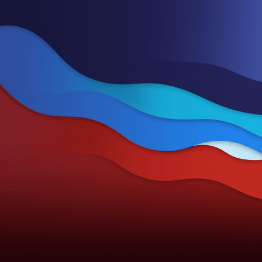 If you want to access the Deviant Art download, there are a couple of extras. In the gallery posting, there are larger versions (6016 x 6016). However, for 99 percent of Wallpapers of the Week fans, the three downloads below will suffice.
There's also a HEIC Dynamic Wallpaper download that changes from light to dark mode with macOS, which you can get from the Deviant Art post.
If you want to get the dynamic version, you'll need to know how to add the file to your Mac's library so that the device can adjust the picture based on your preferences.
Instructions on how to set Dynamic Wallpaper in macOS can be found in our blogs. Check out our post on how to make Dynamic Wallpaper in macOS if you're feeling extra adventurous.
What is macOS Big Sur?
macOS Big Sur is Apple Inc.'s operating system for Macintosh computers, and it is the successor to macOS Catalina. It was unveiled on June 22, 2020, at Apple's Worldwide Developers Conference and went on sale to the general public on November 12, 2020.
macOS Big Sur pushes the world's most sophisticated desktop operating system to new heights of elegance and strength. With a new, refined design, you will get the most out of your Mac. Take advantage of the biggest Safari update ever. Find out more about new Maps and Messages functionality. And you'll have much more privacy transparency.
Make sure to let us know which of the wallpapers displayed here is your favorite by commenting in the comments section below!
You might also like