Vaffle is a social app for vapers, which means you can share vape-related content with your friends or others like on Instagram but without any restrictions. The vaping community can also participate in weekly contests and Sunday Flash giveaway. The app is free and you can also win some giveaway! How fun is that?
Vaffle Giveaway
The Sunday Flash and contest are both weekly. Sunday flash giveaway available for Vaffle users is fixed, but the contest is different every day. You can enter the giveaway from the app homepage rolls. All information is explained in detail if you will click the banner. Vaffle app is released for iOS and Android users.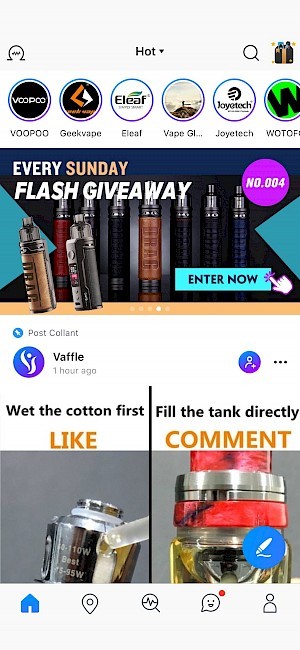 Every Sunday, Vaffle lunches a 25 hours flash giveaway with different branded kits as gifts. This is a great opportunity not only to get a free gift but also to discover new amazing vaping products you can use. This contest restarts every week!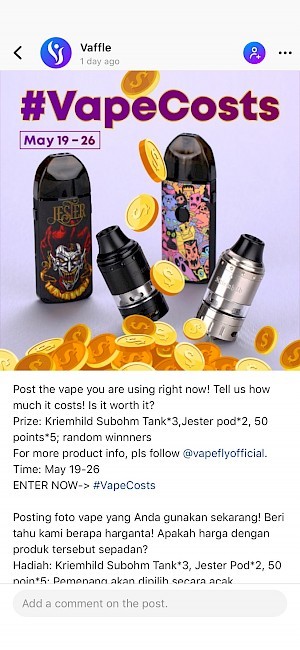 Different time to win some gift you need simply just to post the vape you are using, tell the price and write a short opinion what do you think about the product.
Vaffle organizes weekly Events and Giveaway. With that being said, every user has more chances to have fun and win Prizes. Install the Vaffle app and join the community today!
Use invite Code: 615039990 for one free chance of Lucky Draw.
You might also like