With iOS 15.4 as well as macOS Monterey 12.3 (currently in beta), Apple introduced the Universal Control feature to let you manage the operation of multiple Macs and iPads using one keyboard and trackpad.
In Universal Control, you can utilize your primary trackpad and keyboard on your Mac to control any other Macs or iPads in the vicinity, meaning that you don't have to have an office that is cluttered to accommodate more than one input device.
But, despite how many raises we throw at it the universal Control is very much in its initial stages. And like any other evolving technology out there, it too is bound to have some basic problems.
Thus, in today's article, we are going to talk about a few such problems that you might encounter whilst using the Universal Control and how you can remedy them.
So, without further ado.
Let us Begin…
1. Problems in Automatically Connecting to a Nearby Device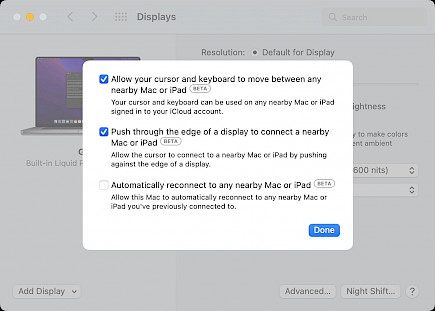 When you first start using Universal Control, you can connect to the nearby Mac or iPad using the mouse or trackpad by moving towards an edge on the screen towards that other gadget.
Once you've done that, you'll be able to instantly connect with any other nearby Mac or iPad in a subsequent session. But only when the setting is turned on (it isn't by default).
Remedy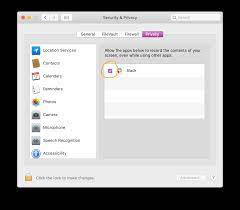 If you want to enable automatic reconnections to automatically reconnect on Mac and iPad, open System Preferences > Display settings >
Advanced and select the checkbox for "Automatically reconnecting to any local Mac or iPad." Then select "Done."
2. Problems with Drag and Drop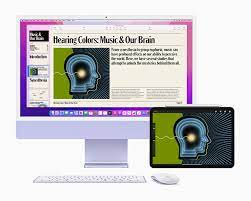 You can drag or drop your files across two platforms via Universal Control, but note that when you're using an iPad as well as a Mac. It's necessary to be running an application that is compatible with the type of file you want to transfer.
Remedy
If you'd like to transfer an image from the Mac onto the iPad, for instance, ensure that you first open the Photos app on the iPad.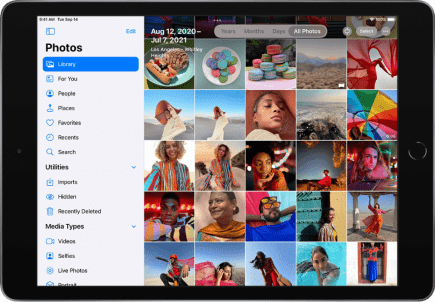 If you've got documents, you wish to transfer, launch your Files program on your iPad.
Transferring files to your iPad on the Mac is much easier because Mac's desktop can handle different types of files, unlike that of the Home Screen.
3. Problems Using Multitouch Gestures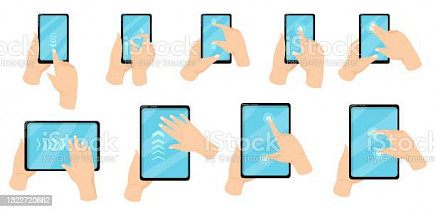 Certain multitouch gestures, such as Mission Control, are not available on the iPad, however, while others are slightly different.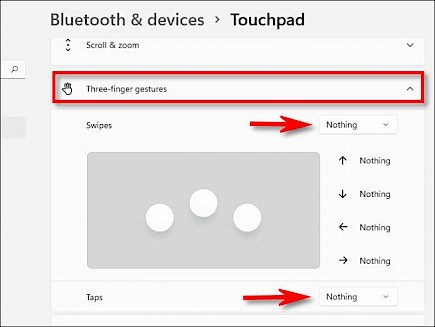 For example, if you launch an app on your iPad and you need to quit by using the trackpad of your Mac or trackpad, you can use three fingers to exit the app.
Remedy
If you prefer, you can use a mouse to move the dock to open it to switch apps.
Though using an external accessory like a mouse might not be the best remedy in such cases yet, it gets the work done.
4. Startup issues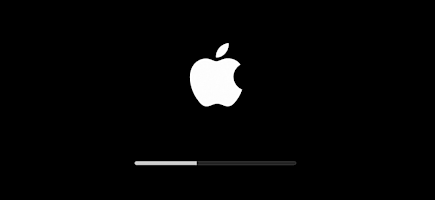 It may sometimes happen that UniverSal COntrol has suddenly stopped working or crashed in the middle of a task.
Now, if you are using any stock macOS apps then you don't need to be bothered about any loss of data. But, for foreign apps, you will have no other choice but to restart your work from scratch.
Remedy
You can simply go to the task manager and forcefully close Universal Control Sharing or, close all the background processes and wait for the system to recover.
Either way, we suggest you restart Universal Control if any startup issues occur.
Winding Up
And, those were all the basic problems that you might encounter whilst using Universal Control & their remedies.
Hope you liked the article. We will be back soon with other fun hacks and tutorials, until then. Stay Tuned, Good Day!

You might also like