How do you unlock your device?
Touch ID, Face ID, or manually but a pin or password?
No matter what the answer is everyone known about the magnificent Touch ID in iPhones. Powerful, Safe, and extremely precise, Touch ID on iPhones was a beauty.
But, this beauty might soon be extinct as rumors suggest Apple might be discontinuing Touch ID completely from iOS with the introduction of iPhone 14.
And, here's everything you need to know about it.
The News:
Apple has been experimenting with Touch ID and FaceID on its devices for some time, and now, with the latest iOS update set to be released, it appears that Apple has no further plans to implement its TouchID sensors on its flagship iPhones for the foreseeable future.
The possibility of having TouchIDs integrated into iPhones was made possible in light of the current outbreak because it caused an issue unlocking the device using the use of a mask.
Apple has added new features in updates to deal with this issue. For example, when you're wearing an Apple Watch, you can unlock your phone using it. But it's not the case that all iPhone users have Apple Watches, so this isn't the ideal solution.
With iOS 15.4, which is scheduled to be released to the public in a couple of months, Apple has zoned in on the focus of FaceID once more and has proven that this is where the focus will be.
As 9to5Mac notes, TouchID was "a breakthrough feature" when it first came out on the iPhone 5s.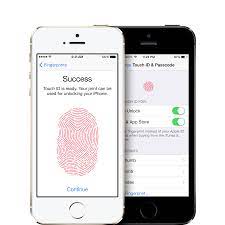 However, when Apple introduced FaceID on its iPhone X, the narrative changed. Apple had been "two times ahead of its competitors" when it first introduced FaceID. And five years later, the line is "at least a half-decade ahead of its rivals."
In parallel, Apple's fingerprint sensor has improved with time. However, FaceID remains the safest and fastest way to unlock your device.
In the upcoming iOS upgrade, Apple is adding eye recognition to FaceID, making it simpler to unlock iPhones when wearing a mask.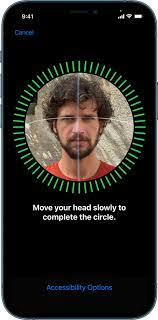 This also eliminates the need to utilize an Apple Watch or any other device in order to open an iPhone while wearing an eye mask and being unable to remove it.
According to what Apple explained in its announcement, the TrueDepth technology will "recognize the distinct features that surround the eyes to identify" facial features.
In conjunction with its unlock feature, the TrueDepth system detects when a person wears a mask and also when the Apple Watch is nearby, and then it unlocks the device.
In the past, it was not possible to authenticate other third-party apps or utilize Apple Pay on the iPhone using this method because it only recognized the mask, but not who was wearing it. This issue is now fixed using TrueDepth.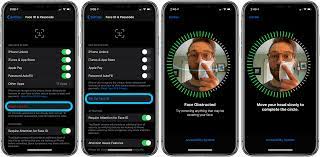 This, and the fact that Apple is constantly pushing FaceID recognition on all of their devices, suggests that they're serious about this and are planning to keep pushing.
iOS 15.4 is expected to be released in a couple of weeks to the public. It's in beta and will include TrueDepth for iPhones.
Will the iPhone 14 utilize Touch ID?
It is expected that the iPhone 14 series will have significant design changes when it goes on sale in the coming months.
And even though the design has not yet been announced, there is an issue about whether Touch ID support will be included.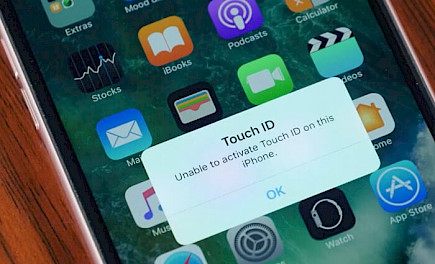 This fingerprint-based security feature Apple utilizes on its devices was first introduced on the iPhone 5S and has continued to be used on a variety of Apple devices to date.
When Apple introduced its iPhone X, which brought a modernized design with a display that covered the entire part of the back, they removed Touch ID.
They replaced it with a brand new Face ID authentication method that authenticates a person's identity by using their face.
With the exception of the iPhone SE, which has an appearance similar to that of the iPhone 8, the majority of iPhone models have been released since then with the option for Face ID.
Although many users would prefer not to use their faces to unlock their devices or to authorize transactions, Apple seems intent on using the authentication method.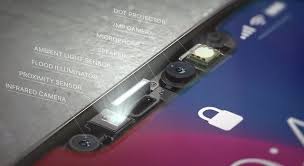 It is believed that the iPhone X and all of its successors feature an indentation on the display that houses the camera on the front and sensors that are required to allow Face ID to work.
However, that notch is set to drastically shrink in size or even be made into a dual-punch hole cutout for the iPhone 14.
Since the notch is almost gone from the new design, there's been speculation that Apple could reinstate Touch ID.
A Forbes article suggested that Touch ID could be reinstated on the iPhone 14 Pro models, and Apple is able to accomplish this by placing it under the display, a fingerprint scanner underneath the LCD.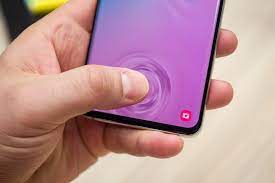 However, a recent report from Wccftech, citing reliable leaker Dylan, claims that Apple hasn't even thought about Touch ID support for any of the iPhone 14 models or any of its other products this year in general.
Is there still hope for a Touch ID on the iPhone 14?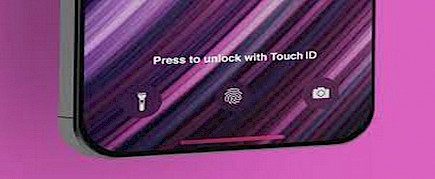 In the event that Face ID continues to be the primary authentication method for the iPhone, this means that Apple might have found ways to reduce the components needed to fit within the narrow cutouts that are expected for the iPhone 14's screen.
There have been reports that Apple is working on putting Face ID under the screen, but it is working out the wrinkles.
In light of the fact that the iPhone 14 will still feature an opening for a cutout, it is unlikely that a Face ID under the screen will be available on the next generation of phones. While Face ID seems certain to be the biometric option on the iPhone 14.
Apple offers two options to achieve this goal: it could decide to put the sensor beneath the screen or on the power button, as it did in the 2020 iPad Air.
This seems to be the more likely choice, considering that Apple already has a product that has a fingerprint scanner that works in this manner.
It's also likely that it will be more stable than placing it underneath the display.
While we wait, those who are looking for an iPhone equipped with Touch ID this year might be interested in that 2022 iPhone SE that is expected to be released before it's time to buy the iPhone 14 series.
Winding-up
It's still a big question of how and what Apple is planning to replace Touch ID with.
Although the Face ID on iPhone has become quite advanced yet, the chances of unlocking someone's iPhone with their pictures remain a prevalent concern. Apple will have to find something that can be better than Face ID.
As of now, the whole world uses Face ID and Touch ID on their smartphones thus, figuring out a new method could be a tough task.
Still, if anyone can figure that out it's got to be Apple.

You might also like