The MacBook Pro docking station acts as a power strip for your MacBook Pro. They are equipped with multiple ports, and unlike high-speed USB-C hubs, they have their power source.
This allows them to handle high-speed data transfer as well as multiple display connections.
So, It can be a bit annoying that there aren't multiple ports available on all MacBook models, especially if you want to connect multiple displays. And that's where a Docking station comes into play.
Below is a list of our best MacBook Pro docking stations for connecting multiple devices and peripherals and high-speed data transfer.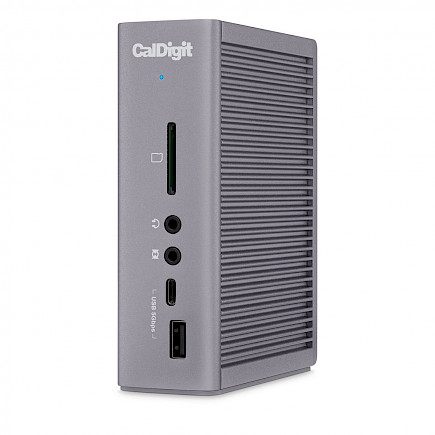 This tiny box can charge up to 85W and has two Thunderbolt 3 ports that allow for 40Gbps data transfer. DisplayPort support, USB C, Digital Optical Audio, and three USB-A ports (one of which supports 15 watts of device charging), a separate headset, microphone jack, and an SD card reader are all included. This multi-port docking station is the standard.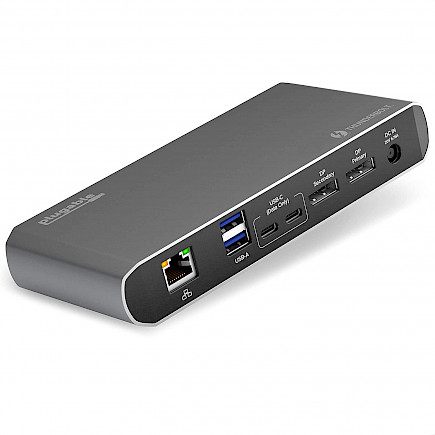 Plugable's reliable docking station offers 60 watts of charging and five USB-A ports. One of these ports supports device charging. Two Thunderbolt 3 ports allow for quick data transfer and support for 4K displays. Daisy-chained devices can be daisy-chained to one supported port. The included base adapter allows you to position the dock vertically or horizontally for maximum customization.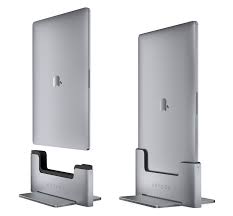 Although this accessory is not a docking station, it does have its power source and additional ports. It's still a handy little accessory that could be the perfect addition to your desktop. Your two USB-C ports will be redirected to the two ports on the dock by simply placing your MacBook Pro on the dock.
The dock organizes your USB-C ports while allowing you to keep your laptop away from the dock. This is a great way for Clamshell mode to use an external monitor, keyboard, and mouse.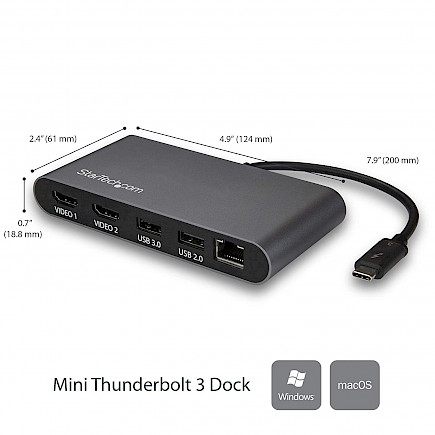 StarTech's docking stations have eight ports. These include Ethernet, USB 2.0, microphone and headphones, Thunderbolt 3 DisplayPort, USB 3.0 for fast charging, and HDMI. It can be used to connect either a Thunderbolt 3 or DisplayPort display with a 5K resolution.

The Belkin Thunderbolt 3 Dock Mini, which is compact and lightweight, is a great choice if you don't have much space but still need something to expand your options for your MacBook Pro. Although it doesn't have the same ports as larger docks, it does provide the basics.
Two HDMI ports that can support 4K monitors at 60hz, a USB Type-A port, and a USB 2.0 port are just a few of the many uses you can get from one of your MacBook Pro's USB C ports.
What docking station, hub, or adapter is best for you?
The MacBook Pro docking stations can be used for multi-display charging and are optimized to support USB-C. These docking stations usually come with their power supply. They can charge your mobile and laptops, as well as provide fast data transfer and support for 4K and 5K displays.
They are designed to be stationary and give you more flexibility and convenience in your desktop workflow. Elgato's Thunderbolt 3 docking system for MacBook Pro docking stations is our favorite because it supports 85-watt charging and has a dual 4K display option.
The hubs look very much like docking stations. Although they have many ports, they don't always have power. Because they are lighter and more portable, they don't require a wall plug. You may find the following docking stations too complicated for you. If this is the case, you might need a hub.
Adapters are the most versatile peripherals for port versatility. They almost always have a single port changeover, like USB-C to USB-A or USB-to-Lightning. However, sometimes they might have one or two additional ports, like HDMI. These are the most versatile, but they're also the most expensive.
There may not be a need for high-speed data transfer or 4K/5K display support. You might only need 12 things connected to your MacBook Pro simultaneously. A single-port adapter might be a better option.
It takes more than simply looking at a picture online or pulling one from a shelf to find the perfect docking station for your MacBook Pro. Before you spend your hard-earned cash, there are some things you need to pay attention to.
What sort of user are you?
Consider how you will use your docking station. Do you work as a professional and need to connect to other monitors, or are you in a creative field that may require you to connect smartphones or tablets?
You can determine the intended purpose of the docking station before you purchase it.
How much "stuff" are you going to need to connect?
You can decide which docking option is best for you based on how much gear you have. A docking station with too few ports will not be able to connect all your gear. You'll have to spend more on replacements.
What will you be doing with the dock?
Do you work in an office? You can decide if you need a docking station that is more permanent or portable based on where you'll be working most often.
Universality
It is important to remember that your laptop will last longer than any peripherals. A universal docking station can last longer and be compatible with the most recent laptop releases.
Winding-up
MacBooks have been great devices for people of all niches, thanks to their power and versatility but, what they have missed is delivering connectivity.
With the lack of ports it becomes too hard to share your content with a large group of people thus, a docking station is really necessary for someone who owns a Macbook.
It doesn't matter how cheap or expensive a docking station you buy. It will only make your life easier.

You might also like