Apple is raising the voices of women who have been the driving force behind culture and change by bringing new stories, exclusive content, and carefully curated collections to the forefront across its different services in honor of Women's History Month and International Women's Day.
Beginning on March 1, these services highlight the economic, social, and cultural accomplishments of women across the globe who are helping to change the discussion about gender equality.
Customers can learn new skills from female creators with virtual Today at Apple sessions.
Join the Apple Fitness+ community for inspiring workouts on International Women's Day, or listen to an all-new show on Apple Podcasts from ABC News, showcasing audio from former first lady Claudia Alta "Lady Bird" Johnson.
Here's a look at all the opportunities customers can experience during March and even beyond:
App Store: App and Game of the Day of a Female Creator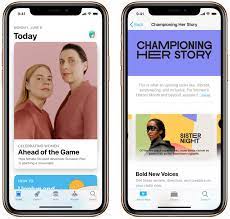 Apple honors women who challenge themselves to find new ways of working and methods by sharing their expertise and experiences to encourage others to follow their path. Customers can learn about female developers through exclusive interviews or explore the specially-curated apps created by women.
In addition, App Store users can browse through the App Store, which will showcase the App of the Day along with a game of the day from the perspective of a female creator throughout March. And along with Apple Arcade, showcase a selection of games featuring powerful women.
Apple Music: Visionary Women, Short Films and More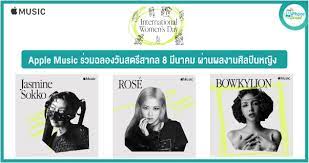 Apple Music has been highlighting women who are leading in their fields, setting records, dominating charts, and inspiring others with their advocacy, work, and influence in music and other areas.
In addition, listeners can listen to a variety of "Visionary Women" curated playlists by influencers and artists across the globe.
Apple Music will also offer four short films with exclusive material, as well as Apple Music radio and Apple Music TV. Apple believes this will be filled with amazing women's voices, tales, and music for 24 hours, with a return on March 8.
Apple Books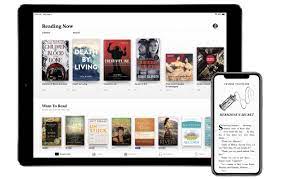 Apple Books celebrates women all around the world with compilations that highlight their voices and talents in a variety of professions. In addition, the collection includes a variety of memoirs and biographies that spotlight trailblazers, with collections that highlight the best of literature and newcomers to the world of fiction.
This includes women who are changing the rules of every genre, from romance to science fiction. Users can also browse the recommended audiobooks and books that reveal amazing women's stories from extraordinary times, offer powerful wisdom, and look into the vital feminist perspectives from an intersectional perspective.
Apple Maps: Locate Female Statues, Street Art by Female Artists, and More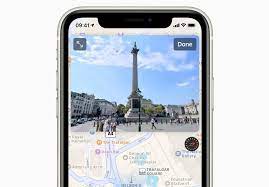 Curated Guides, created in conjunction with Altas Obscura, Complex, Michelin Guide, HER, and Street Art Cities, will be accessible through Apple Maps.
Customers can find amazing statues of women who have made a mark and eateries by Michelin-starred female chefs, as well as emerging stars from across the world, must-see businesses located in Los Angeles, and street art created by female artists in New York.
Apple Podcasts: Women Centric Content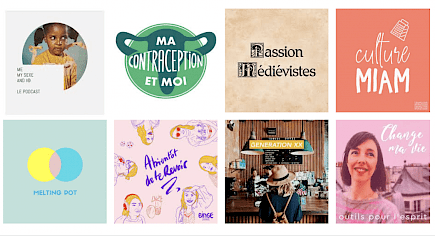 Viewers can take in an extensive collection of shows with women who have incredibly powerful voices. Including the 2020 Noble Prize for Chemistry winner Jennifer Doudna, Grammy-record-breaking artist Billie Eilish, Vice President Kamala Harris, and National Youth Poet Laureate Amanda Gorman.
A variety of women's podcast studios, including audio chunk, Lemonada Media, and Wonder Media Network, are also available for discovery, as well as a special edition titled "The Power of Sisterhood," which features shows that illustrate the crucial roles women play in their communities, culture, and families, and the various ways women come together to effect positive change.
And particularly, On March 1, ABC News launched a new podcast called "In Plain Sight: Lady Bird Johnson T." It's about Claudia Alta "Lady Bird" Johnson.
Apple News: Infamous Women History, Current Women Leaders & more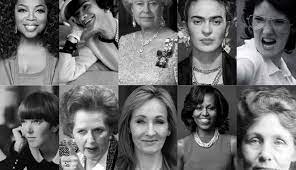 Readers can look through the topic groups that are curated on Apple News that highlight diverse, inspiring, and inspirational people of the past and present, lesser-known stories of women's history, as well as the most compelling journalism on important women's issues. Also, on International Women's Day, readers can explore even more depth with the Spotlight collections of stories that celebrate current leaders across the world.
The Apple TV app is focusing on showrunners, directors, and stars and crew members who are working towards gender equality.
Users can access carefully curated collections that highlight famous and new voices who are bringing women's stories to the forefront of their storytelling. It will highlight the most influential women on Apple TV+ and enhance the quality of films, shows, and documentaries from the world's top creators.
Apple Fitness+: Take Advantage of 24 Workouts by Female-Owned Artists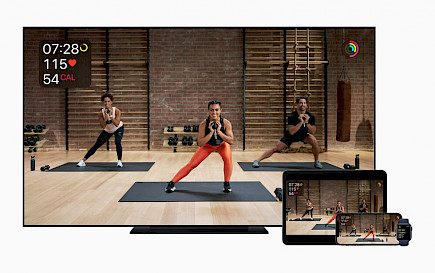 From International Women's Day, Apple Fitness+ members can take advantage of an assortment of 24 workouts that feature complete playlists composed entirely of female-owned artists in the disciplines of high-intensity interval training, strength, rowing, core, treadmill, cycling, yoga, dance, and mindfulness cooldown.
The workouts will honor women by incorporating a broad theme like perseverance in achieving equality, equal opportunities, and breaking barriers by featuring inspiring and motivating songs by great female musicians from all genres of music.
Furthermore, the episode "Time to Walk," which is released on March 8, features Korean writer Min Jin Lee, author of the New York Times bestseller "Pachinko," who discusses discovering their voice in storytelling and how her family built an entirely new life after moving to the United States.
Apple Watch: Take Part in Challenges & win Awards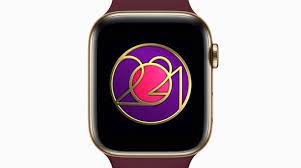 On March 8, Apple Watch users can take part in this year's International Women's Day Activity Challenge and receive a special award by recording any exercise of twenty minutes or longer.
Winding-up
And that everything you need to know about the new Women's History M<onth initiative from Today at Apple.
Want to be a part of it?
Then enroll yourself in any premium Apple subscription right away.

You might also like