If you are an Apple Fitness Plus user you surely would have heard about "Time to Walk" right?
Time to Walk provides a customized list of podcasts, music, and motivational quotes that will provide an immersive walking experience to all. It is designed in such a way that it will encourage the users to walk more and be more physically and mentally healthy.
So, as the festive season is just a few weeks due we felt it was a great time to share with you a list of our favorite episodes in Time to Walk.
So, you get into the holidays season being all fit and active.
5 best episodes of "Time to Walk".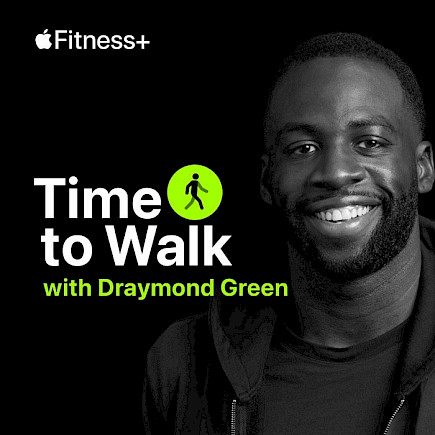 Green was a key player for the Golden state warriors where he won three championships and established himself as one of the best in his position.
In his episode of "Time to Walk," he explained how constant practice and grinding helped him become a good NBA player. He shares valuable insights on how one can handle failures in life, and survive against criticism.
At the end of his episode, he hopes his stories will help numerous other listeners to inculcate the virtues of never giving up and chasing their dreams despite hardships.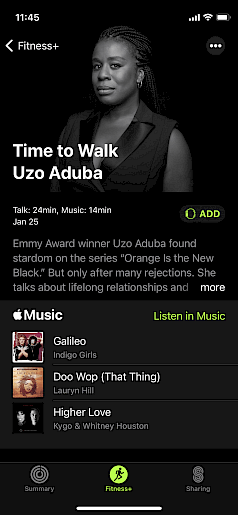 The Emmy is one of the most well-known awards given to best performers in American sitcoms. In her episode, Uzo talks about her time filming "Orange Is the New Black".
In her episode, She talks about her early days when she used to play as an extra in feature films, the multiple rejections she faced, and how she made the best of her change in the American Sitcom Industry.
She has vividly spoken about the strength of bonds and how true love influences human lives and how she always loves to walk with herself and her dog.
Perhaps the most viewed episode on the list. In this episode, Shawn talks about his rise to fame as an independent singer and musician.
He talks about his first video that went viral when he was just 15, how he landed his first platinum album by the age of 19, and his tour of the world. In this roughly 24 minutes episode, Shawn Mendes has focussed a lot on how having a steady pace at things has helped him become what he is today.
If you are a pop-music fan you just cannot miss this episode hosted by Shawn.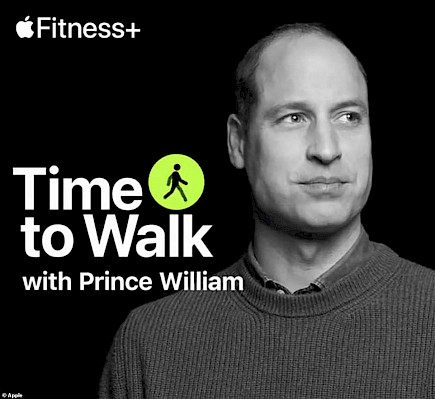 At the ending moments of 2021 Apple Fitness Plus welcomes Price William, the Duke of Cambridge as a guest speaker for a special holiday episode in Time to Walk.
In his episode, Prince William will talk about the importance of mental health and positive thoughts. He will also supposedly share insights about how you can keep calm in crucial and testing situations.
It is rumored that The Duke of Cambridge will also narrate some stories of his life of how his life changed after he was coronated as a prince, his bachelor, and after-married life, and how surviving tough situations and hearing other's opinions gave him the strength to shoulder the responsibility that comes with a royal tag.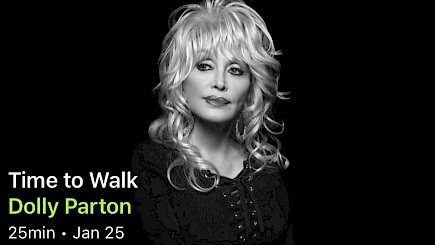 A big name in the American-Country music industry. Dolly Parton has won 9 GRAMMYs and is also a celebrated actor, humanitarian, and entrepreneur.
In her episode, Dolly speaks about her career, her family, and how life was as a young girl growing up in Locust Ridge, Tennessee. She has vividly spoken about her native home, the beautiful mountains near her village, and how she spent hours walking through those rugged mountains as a little girl.
Dolly Parton has insisted her audience to keep walking whenever they feel confined within themselves and how free you can feel if you take out some time every day for walking.
How much does "Time to Walk" cost?
As per the set guidelines of Apple inc. Subscription to Fitness+ is available for $9.99 monthly and $79.99 annually,
If you buy an Apple watch you will automatically be awarded three months of Fitness+'s subscription.
Users could also opt for the Apple One Premier Plan which gives access to all the Apple content like Apple Music, Apple News+, Fitness+, Apple TV+, and others for a sum of $29.95 monthly. This plan also comes with 2TB storage in iCloud.
Requirements for "Time to Walk"?
To use the brand new feature "Time to Walk" a user will need.
An iPhone(6S or later) or iPhone SE with iOS 14.3 or later,
An Apple Watch Series 3 or later with watchOS 7.1 or later,
Airpods or other Bluetooth headphones which can be paired with the Apple watch.
Cellular or Wifi connection with a standard speed of 50kbps, and
A subscription to Apple Fitness+.
Final Words
And those were our top 5 episodes of Apple Fitness Plus's "Time to Walk".
If you are an Apple FItness Plus user do not forget to tune to these episodes and enjoy the journey up ahead.
You might also like