As the year 2021 is coming towards its second half numerous electronic manufacturing giants like Apple, Samsung, Sony, etc are planning to release new devices for users.
The iPhone 13 is one among numerous prominent devices that are supposed to launch during this time. Like every year Apple is looking forward to their Fall event in which they release new products. And like any other Apple device, the new iPhone 13 is also getting a lot of attention.
It has just been a month since talks about it has started and you can already find leaks, articles and video renders about the new iPhone 13 bombarding the internet.
With Apple's iPhone 13 launch fast approaching, more and more speculations are beginning to surface. Today we will talk about one such feature - 25W Fast Charging.
History of Apple Chargers
Throughout the past decade, Apple seemed to take a little detour from the rest of the world. The Lightning Charger for iPhones was first released in 2012. Back then it was a great method of charging phones, it had good build quality, came in a small form factor, was easy to carry, and could charge iPhones at a speed of 8W.
But, the world has changed since that last innovation of Apple chargers. Right now, most Android smartphones come with a Type-C cable that produces up to 65W power to juice up a device.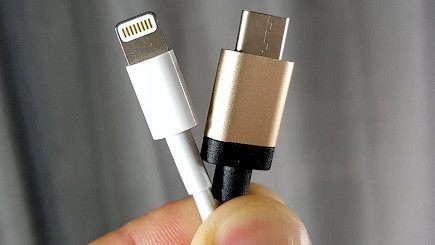 But, with the iPhone 13, this old cycle of mediocre power bricks is going to break.
What's New
According to numerous sources, the brand new iPhone 13 which is planned to be released in the fall event of 2021 will come with 25W Fast Charging. That is 5W more than the 20W fast charging in iPhone 12.
Apple may also release a new 25W power adapter for this whole new feature. The new accessories will be available on Apple Store and will be sold separately from the official iPhone 13.
Will the new 25W charger have MagSafe Charging support?
As of now, we have not found any source who is sure about it but, what we know is. The new iPhone 13 will house improved wireless charging capabilities thus, the new 25W Fast Charging will most likely come with MagSafe Charging support.
But, you should also know. Wireless Charging by itself is still an inefficient method of charging your device. In wireless charging the power has to pass through numerous layers of materials to finally juice up your iPhone so, if you use a 25W Fast Charger you might only end up getting 18-19W of energy.
How will the new 25W fast charger complement the new iPhone 13
As per Apple, the new iPhone 13 is going to have the biggest battery among any iPhones to date. So, to power a big battery you will ultimately need more power. Thus, the new 25W is not an option but more like a necessity.
How much will the new 25W charger cost?
The 20W Fast Chargers from Apple cost around $29.99( around 1900 INR) thus, the new 25W charger should cost somewhere around $35.49 or $39.99 (around 2500 to 2900 INR).
The cost of lightning cables compatible with the new 25W is also subjected to increase.
And, that was all about the new 25W fast charger from Apple. Hope you liked the article and don't forget to visit us for more great content. Good Day!
You might also like