Tech Talks 2021, an online session for developers by Apple is out now.
So, we felt this is the best time to talk about what this new initiative by Apple brings to the table. Thus, here we go...
The news:
Apple will provide individual guidance to developers during an online series named Tech Talks 2021. There will be talks from Apple experts, with a question and answer session. Experts will also open their virtual doors for "office hours" meetings.
The series is free and will comprise over 100 live sessions as well as 1500 office hours. All of them come from Apple all over the world across different time zones.
The series is a reinterpretation of a well-known aspect that was a part of the WWDC Developers Conference in that developers can receive help straight from Apple. The Mac-maker can receive feedback.
"Every single day, developers around the world are creating incredible apps and games for our platforms, and it's our goal to provide them with every resource we can to help make the hard work they put in that much easier and more impactful," says Susan Prescott, Apple's VP of Worldwide Developer Relations.

Technology Talks 2021 will provide detailed technical information on how to integrate SwiftUI, App Clips, HealthKit machine learning and augmented reality accessibility features, and much more into the apps. Other topics will cover adopting 5G, publishing events in-app through the App Store, making the most value from App Review, maximizing the benefits of the App Review process as well as beginning to develop enterprise applications.
These will be held in Bangalore, Cupertino, London, Mexico City, Sao Paulo, Seoul, Shanghai, Singapore, Sydney, Tel Aviv, and Tokyo.
Office hours will allow developers one-on-one conversations of 30 minutes about their apps with Apple experts. These will be offered by App Reviews, Evangelism, and App Store Connect, along with developer technical support.
Apple offers a variety of cutting-edge tools as well as end-to-end assistance for developers to develop tests market and distribute applications to more than 1.5 billion Apple devices. An extensive set of frameworks and tools that are free include SDKs for software development (SDKs) as well as developer tools, which include greater than 250,000 APIs that allow developers to create applications to run on iOS, iPadOS, macOS TVOS, watchOS, and macOS.
The App Store, launched on the market in 2008, has become the world's most reliable and secure app market, hosting 1.8 million apps and accessible by more than half a million users per week in 175 countries. It lets dreamers, creators, and learners from all backgrounds and ages access the resources and tools they require to create the future of their dreams and create the world to live in.
How to register for Tech Talks 2021?
Tech Talks are free to attend and are open to members who are currently in the Apple Developer Program. The registration period opens on Wednesdays each week, with new sessions as well as schedules for office hours scheduled every two weeks. For more information about the schedule and how to sign up, visit the Apple developer site.
Benefits of Attending Tech Talks 2021
Live sessions will assist you in integrating the most recent technologies into your apps. You will also learn methods and best practices, and receive answers to your questions in a discussion group. Sessions are limited in capacity so that they can be able to assist you with your inquiries. Some sessions are offered in Brazilian Portuguese, Japanese, Korean, Mandarin, and Spanish.
You can interact with Apple experts for one-on-30-minute discussions about Apple technology, design, coding, review of your app, and App Store Connect. They'll assist you in improving your app, fine-tune the design, address problems, and learn more about the guidelines and tools. Appointments are offered in the local time and language of Japan and Korea, as well as with local times for a variety of regions.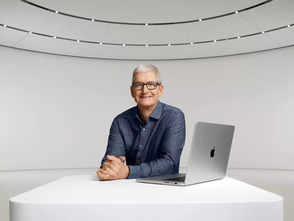 These sessions are only for developers. To take advantage of these free sessions, register yourself if you haven't yet. If you have opted into developer emails and push notifications, you will get schedule updates.
Winding-up
This is the best opportunity for developers to enhance their skills. These online sessions will be very helpful for developers to make new technological updates to their apps. This is one of the innovative things we see from Apple. Apple will be the first to make these types of innovative things.
These sessions will be very crucial for the developer as they can get one-on-30-minute discussions. In that one-on-30-minute discussion, you can discuss Apple technology design and review your app. These discussions will definitely improve your skillset and will help you address your issues.
This is all for now. Stay tuned for more interesting news and updates
You might also like