Earlier this year, we shared news with our readers that unc0ver jailbreak by Pwn20wnd has included support for iOS and iPadOS 14.0 – 14.3. We were also aware of CoolStar working on the iOS and iPadOS 14-based jailbreak and were eagerly waiting for it. Well, you are in for a treat now.
Initially, CoolStar was planning to launch an SSH-only iOS and iPadOS 14 jailbreak followed by a full-fledged iOS and iPadOS 14 jailbreak. But CoolStar decided to focus on the full-fledged option first and has made it available to the general public now. This new jailbreak known as Taurine was being unofficially called the Odyssey14 by CoolStar for a few months now and offers support for iOS and iPadOS 14.0 – 14.3 with the help of the new cicuta_verosa exploit by ModernPwner.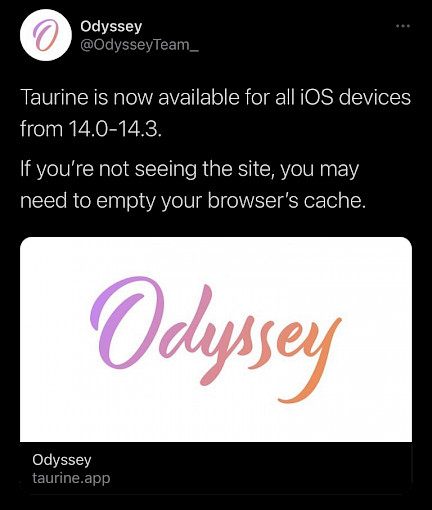 To be clear, Taurine can be used to jailbreak all the devices that run on the iOS and iPadOS 14.0 – 14.3 firmware including Apple's latest lineups that include the A14 chip. Even unc0ver jailbreak offers support for these devices that run the same firmware but Taurine is quite different and has a different bootstrap and jailbreak team managing it.
How is Taurine's bootstrap different? Well, Taurine's Procursus bootstrap makes use of the Sileo package manager for browsing and installation of the tweaks and uses libhooker for the tweak injection. On the other hand, unc0ver uses Cydia package manager and Substitute for tweak injection. Both of these jailbreaks are capable of getting the work done so it basically depends on your personal preference.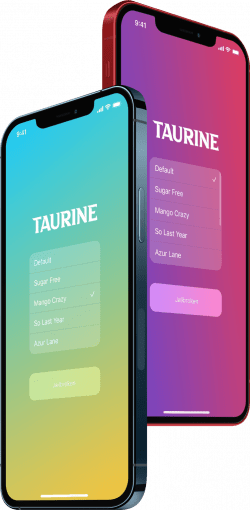 If you wish to try the Taurine jailbreak for iOS and iPadOS 14.0 – 14.3, then you can easily download it from the official website of Taurine app. You can use AltStore to install it and can refer to our detailed tutorial on how you can install this jailbreak on your device.
Did you try out the new Taurine jailbreak yet? Let us know in the comment section below!
You might also like