SwipeSelection us a free tweak that adds a new way to edit text on iOS using gestures on the keyboard to move the cursor and select text. This simple tweak makes the text selection much easier on any device and it works with jailbroken devices running iOS 13 or newer. Install the tweak from Cydia Repository.
After installing the tweak, a new preference pane is added to the Settings app where you can configure all option to your liking. Enable SwipeSelection tweak on demand, change the cursor speed, activate swipe up to move the cursor up, swipe down to move the cursor down, or show selection menu after selection.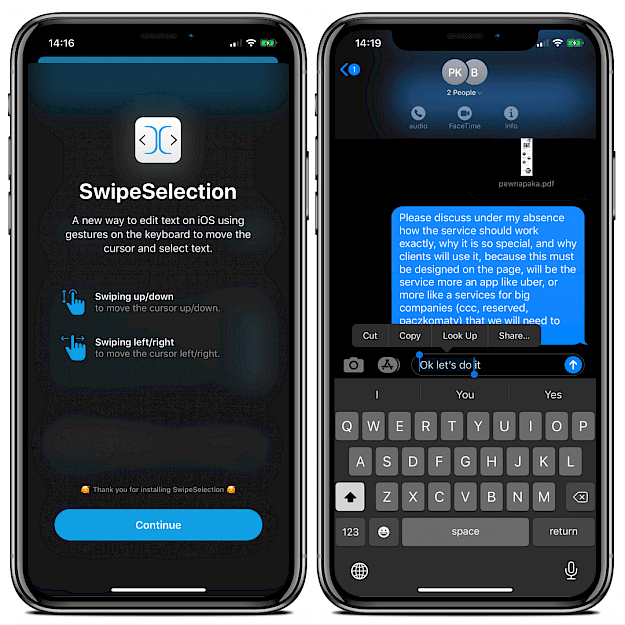 SwipeSelection is an updated version of the official SwipeSelection tweak. It features swipe up/down to move the cursor up/down, ability to control Cursor Speed, and adds more other small fixes. What's more, you can choose between two feedback types such as tactic engine or haptic engine.
When you need even more features try the free FancySelection tweak from the same developer. Change the iOS text selection menu with FancySelection tweak taht makes the text selection looks great, modern, and clean.
Add Repository to Cydia
You are just a few steps from installing the app from Cydia Sources on a jailbroken iOS device. Add SwipeSelection Repository to your list of Cydia Sources.
Step 1. Open the Cydia app on your device.
Step 2. Tap Sources → Edit → Add the official SwipeSelection repo.
Step 3. Switch to Search Tab and type SwipeSelection.
Step 4. Tap the Install button.
Step 5. To configure the tweak navigate to Settings → SwipeSelection.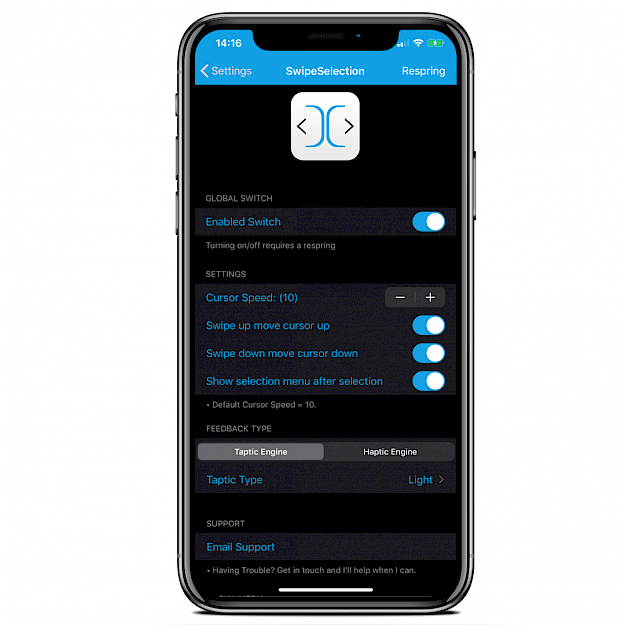 You might also like