What comes to your mind when you hear the word 'Apple'.
For most of us out there it's iPhones, iPods, MacBooks, and other fancy gadgets. But, what if we told you they might son be well-known for its Book Club?
Yes, you heard that right… with the release of "Stormbo's Lit' Apple become one of the very few tech giants to own their own Bookclub.

And, here's what you will find if you ever visit Strombo's Lit…
The News:
Oprah, Reese, and now... Apple? The tech biggie has opened its book club within its Apple Books app for readers across countries like the U.S., Canada, the U.K., Australia, and Canada.
It will provide fiction as well as non-fiction books for users. But unlike Apple's other editorial efforts within apps such as Apple Podcasts and The App Store, Apple's book club's selections aren't edited by an anonymous group of editors. Instead, the selections for the book club are selected by a Canadian media celebrity as well as the Apple Music Hits host, George "Strombo" Stroumboulopoulos.
This book group is named "Strombo's Lit."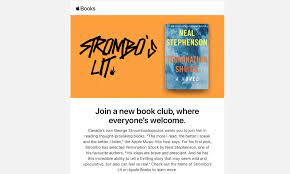 While Stroumboulopoulos is part of the Apple Music team, the book club will not focus on books that are music-related. Instead, the focus of Strombo's lit is broad. Apple says it'll provide the opportunity to gain a better understanding of the world.
The ideal audience for the club is those who are interested in learning about the stories of some of the world's top writers.
A highly experienced radio host and broadcaster, Stroumboulopoulos joined Apple in August of 2020, the same time when the Covid-19 pandemic was already well-established.
He is now the host of the show "Strombo" on the Apple Music Hits live radio station, which aims to bridge the gap between the performer and the listener. In the latest episode that aired on Tuesday, it was announced that he would be launching Strombo's light.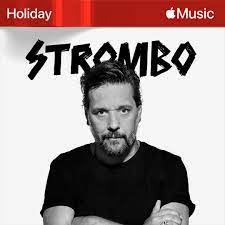 The book club is said to have come out of Stroumboulopoulos, who was a lifelong fan of books, started to read more during COVID lockdowns, and would chat about the books he liked with his colleagues. The club obviously gives access to his books to a larger number of people who read them.
Those interested in the book club's new format can access it through the Apple Books app on their iPhone, iPad, iPod touch, or Apple Watch, or they can follow George on his various social media channels with his username @strombo.
In addition to the book club's selections, the club will also feature author interviews as well as other content. And some of it will be made available via social media and on Apple Watch, too.
The first "Strombo's Lit" pick is the sci-fi thriller "Termination Shock." It is written by Neal Stephenson. He is the best-selling author of several other books, including "Seveneves," "Anathem," and "Reamde," which are available through Apple Books as well.
Apple states that it isn't a book club and that it won't substitute for the existing Apple Books curation that's already taking place.
Apple Books editors will continue to select titles for various collections, which are accessible through the "Book Store" tab of the Apple Books app. In addition, the club provides the possibility of discovering new books by browsing through Strombo's collection.
The choice to start an online book club in this manner is an unorthodox one from Apple's side. But, most often, book clubs are successful due to the cult personalities their curators bring to them, whether it's Oprah Winfrey or Jenna Bush Hager.
Strombo may have some sort of online fan base. His Twitter account has a total of 860,000 followers, for example---but it's unlikely that he's a name that everyone is familiar with. However, the concept of a book club run by an established tech company isn't a new idea.
Strombo's titles are a fantastic addition to the Apple Book Club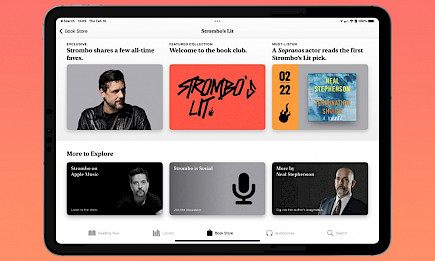 The book club offers an array of excellent selections by Strombo and is thus "Strombo's Lit," signifying both the Gen Z term "Lit," which means hot, and "lit," short for the word "literature."
Strombo was a frequent visitor to Canada while working as a host of talk shows, talking with authors throughout his career. As a result, the collection he put together for the book club is enormous.
Winding-up
Bookworms from all over the U.S., UK, Canada, and Australia are now able to access the Apple Book Club, which is led by Apple Music host George "Strombo" Stroumboulopoulos.
Books are the quintessential pillars of knowledge that never go out of date. And with the introduction of Strombo's Lit, Apple is one step further to conquer all spheres of an online presence.
If you are a bookwork then you can visit Strombo's Lit from this 'link'.
Hope you have a great time experiencing this new platform. Happy reading everyone!

You might also like