It is no secret that using Location Services on your iOS device is quite useful and handy but there is a major privacy loss associated with it. There are lots of apps and services that need your location so you need to keep the Location Services enabled. There are apps such as Weather, Maps, etc. and third-party apps such as Uber, Ola, and so on that requires your location to complete the service.
However, if you wish to stop sharing your location and protect your privacy, then you can easily do that as well.
Stop Sharing the Location
In case you aren't using any apps that need your location, then you can simply disable the Location Services from your device's Settings. To do this, follow these steps:
Open Settings and then go to Privacy option
Select Location Services and disable the toggle at the top of the screen and confirm it by clicking on the 'Turn Off'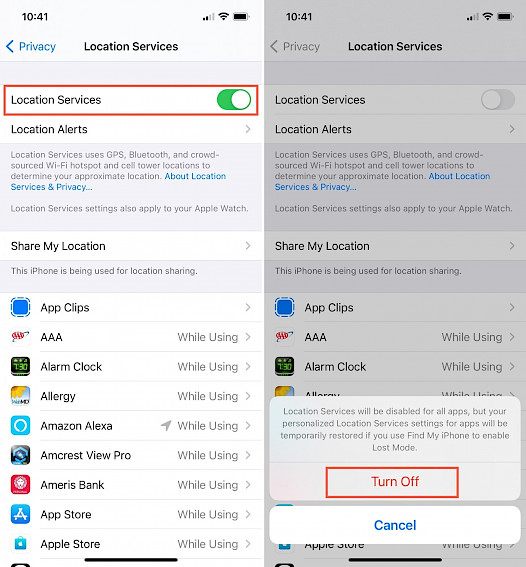 Note: Check the statement in the Turn Off confirmation area. If you use Find My option, then you can enable the Lost Mode and the location services settings will be temporarily restored.
Stop Sharing the Location with Certain Apps
As we mentioned earlier, there are several apps that need your proper location to function properly. If you don't share your location, then you cannot get the local weather, food delivered to your house, or order a cab service. In such a case, you can enable the Location Services and manage the apps that use it.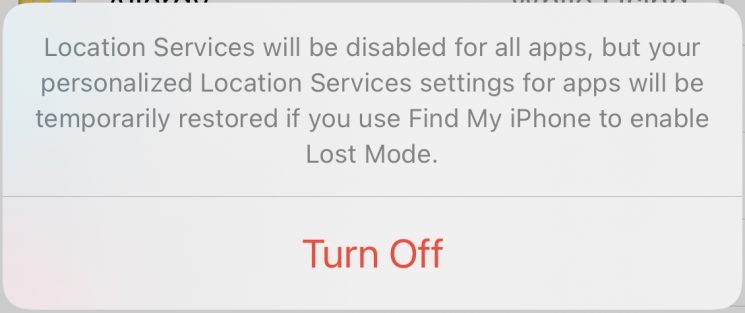 There are several others apps such as coloring books, music services, etc. as well that will request the access to the location but don't need it to necessarily work. To disable Location services for these apps, you need to go to Settings – Privacy – Location Services and there will be a list of installed apps that request the location. You can select an app and then choose an option from Never, Ask Next Time, and Allow While Using the App. For such apps, you can choose the Never Allow option so that your privacy remains intact while using these apps and services.
One thing to always remember is that your privacy is yours and you can choose to allow the location services for only a certain apps. You can limit the location sharing to protect your privacy or from apps that don't really need it and it is quite easy to do that.
Have you tried out managing the Location Services? Do you have any other tips for us? Let us know your thoughts in the comments below!
You might also like