Last week, Spotify announced its yearly Wrapped feature that shows the music that you have been listening to on Spotify in that year. With this roundup of songs, you can see the list of songs, albums, and artists that you listened to the most in the past 11 months in a story style.
To access these roundup song reviews, you need to open your Spotify app and then go to the 'Home' tab followed by the '2020 Wrapped' heading. Once you do that, your listening trends and habits will be displayed in a story-like format. That's not all, you will also see the 'Your Top Songs of 2020' and the 'Missed Hits' playlists where you will be recommended some amazing songs released in 2020 that you missed out on but are your type, based on your listening history.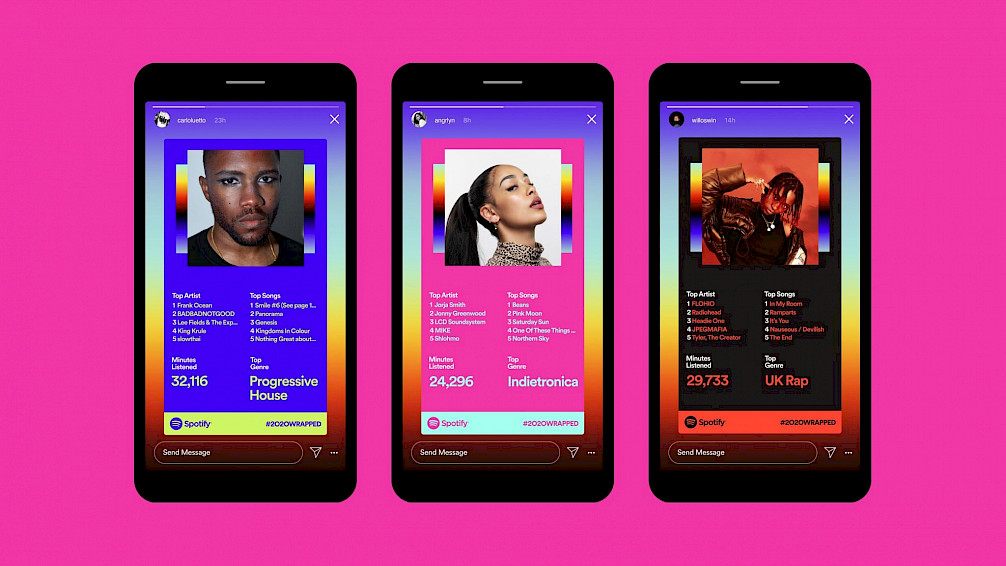 Once the presentation ends, Spotify will give you personalized cards showing your listening stats that you can share on your social media channels. You can also find a web version of the Wrapped feature on the Spotify website. Apart from that, Spotify has also shared the details of the songs, artists, albums, podcasts, etc. that were streamed the most on the platform all over the world.
In Wrapped 2020, Spotify highlighted 6 new features:
2020 Story – Check the story of your 2020's top song to see how it fared through the year. You will learn the first time it was streamed to the 100th streaming time and all mention-worthy listens in between.
New Badges – If you are a Spotify Premium user, then you will get various new titled badges as well. If your playlist gets more followers, then you will get the badge of a Tastemaker. And if you listened to a song before it was streamed 50,000 times, you will get the Pioneer badge. Depending on the number of songs you added to your playlist, you could also get the Collector badge.
Quizzes – There are a lot of quizzes on the Spotify app where you can test your skills on how good you are at predicting the top artists, podcasts, etc. that you streamed the most.
Podcast – This year-in-review will also include detail about your podcast listening habit mentioning how many hours you spent binge-ing the podcasts and which was the most popular podcast this year.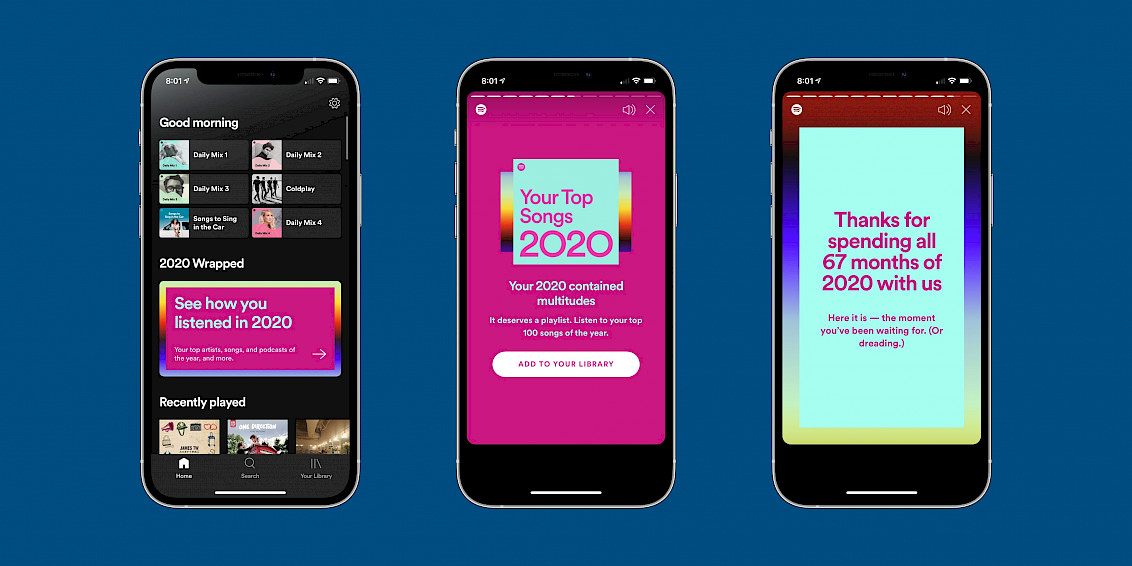 Personalized Playlists – You will have access to several new playlists such as 'Missed Hits' and 'Spotify Wrapped' discovery list where you get to listen to popular recommended 2020 songs that you missed out on earlier. There is also 'Your Top Songs' playlist where you see the songs that you loved the most in the year and can access them conveniently from a single playlist.
The web version of Spotify Wrapped – And for users who are not a subscriber of Spotify, there is nothing to worry about. You can also access the Spotify listening trends with their web version of Wrapped in the web browser.
If you want to know more about the BTS of Spotify Wrapped 2020, then you can check out the latest episode of the podcast 'Spotify: For the Record'.
You might also like