Last year, we had introduced you to a new jailbreak tweak known as SmartNetwork that was developed by iOS developer Elias Sfeir. This tweak let the user of pwned iPhone and iPad to gain more detailed control over their wireless networks that you don't really find on Apple's stock handsets.
And well, since iOS and iPadOS 14.0 – 14.3 devices can be jailbroken now with the help of unc0ver's latest release, it is not really surprising that a lot of older tweaks are being re-released with included support for iOS and iPadOS 14. One such jailbreak tweak is SmartNetwork which has been released as SmartNetwork 2 now and has a lot of new features that weren't a part of it when the last time we used it.
So, what does SmartNetwork 2 do? Well, we are truly glad that you asked. SmartNetwork 2 is basically a full-fledged control panel for WiFi and Bluetooth network connections. With this tweak, you can perform functions such as viewing the previously used WiFi networks along with their passwords, removing iOS' native Wi-Fi signal limits for improved performance, allowing Bluetooth and WiFi toggles using Control Center, disabling cellular data when Wi-Fi is being used, prevents the need of authentication or a passcode when your device is connected to a Safe network, and a lot more.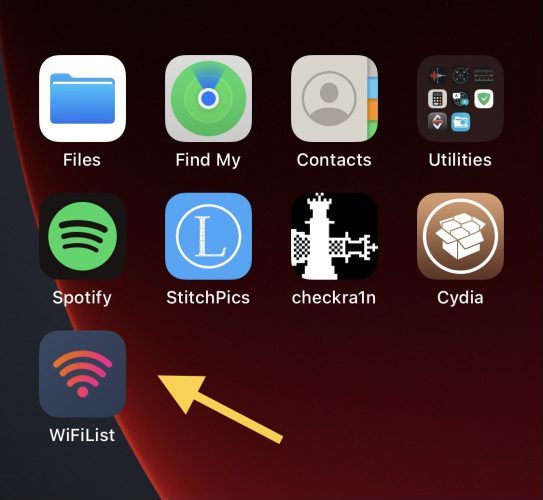 Once you install this tweak, a new app icon will be added on the Home Screen and you can see here all the previously connected Wi-Fi networks and their passwords. It is quite easy to check on the password for a network that you don't remember or which was added by someone else. You can configure the tweak from the preference pane in the Settings app. Here are a few configuration options included with this tweak:
Secure the Wi-Fi list with an authentication method
Removing iOS' signal limitations for improved performance
Disable cellular data background use
Disable Wi-Fi data usage when your device is locked
Disable cellular data usage when your device is locked
Automatically switch to cellular data when Wi-Fi disconnects
Select a favorite Wi-Fi network and configure it
Select the apps that can choose the cellular data when launched
Select the apps that won't choose Wi-Fi data when launched
Respring to save the changes made
And a lot more.
If you are interested in trying out SmartNetwork 2, then you can get it for $1.99 from the Packix repository and get a lot of customization options available for your data and Internet usage. The best thing about this tweak is that it allows the user to take a look at the old Wi-Fi connections and passwords so that it doesn't matter if you end up forgetting it because it is stored safely and can be accessed any time.
SmartNetwork 2 is currently supported on jailbroken iOS and iPadOS 12, 13, and 14 devices.
What do you think about this update of SmartNetwork? Would you be using the features to keep a track of all the Wi-Fi connections too? Let us know in the comments below!
You might also like