Apple has recently released a brand new short video on their YouTube channel called "Basement".
This nifty little achievement is a perfect example of horror, thriller, and comedy at the same time. That's why we had to cover it…
Basement
Basement isn't just a short one-minute video that Apple has created in attempts to advertise their products. It's so much more. It's like a real-life Halloween prank that starts in a grim mood but, gets funnier with every passing second.
The video starts with a woman dressed in white robes roaming in her house(apparently haunted) when she is startled by a hissing sound that is coming from somewhere indie the house.
The latter follows the same storyline that you get to see in every horror movie created to date. Dark rooms, white curtains everywhere, mid-aged women following a hissing sound. At the back of your brain you are waiting for that jumpscare but, what comes your way will shock you.
Is it funny? We would like to give no spoilers here as the fun of horror movies is in their unpredictability.
But, you should have to see it once. It's unlike any horror documentary ever made.
It's something more…
Shooting in low light via iPhone
iPhone 13 now comes with an updated camera setup which the company claims are their best upgrade to date.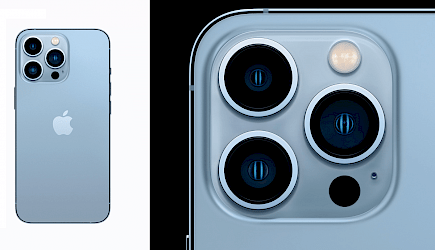 Besides the camera module, the software has also been massively tweaked so that you can enjoy splendid low-light shots, videos with just a touch.
To use low-light mode on iPhone cinematic mode:
This is fairly simple.
You just have to toggle the cinematic mode option after opening the camera app on your iPhone. Once, you start recording the software will automatically choose the best lighting setting and apply them directly whilst the video is being recorded.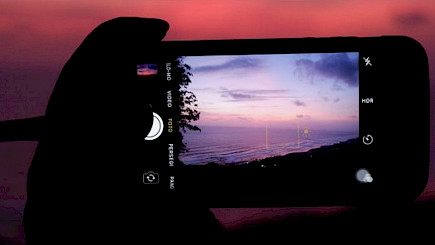 You can later focus on any object/ subject and use white balance by sliding on the focus ring.
To use low-light mode while taking pictures
Now here comes the real tutorial that you need to follow.
Open the camera app on your iPhone.
Now look for a moon icon located on the top right corner of the screen.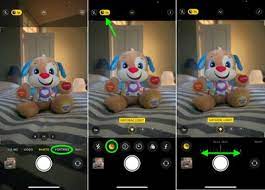 Once you click on it you will be greeted with a brightness dial that you can adjust to light up or dim the place.
If you are using manual mode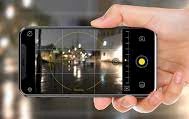 Make sure your ISO is set in between 800-900 for best results.
Make sure to keep the shutter speed high so there is ample time for light to come in.
If required use the flash.
Then, keep your hands still and click Capture.
Wait until the final photo develops.
Tips
If you are shooting in an absolutely dark room and want to take its picture then, set the shutter speed to the highest possible option(will be around 10 seconds).
You will be shocked by the result.

You might also like