If you are a die-hard fan of music, then here is an announcement.
Whether you like to sing or hear your favorite song, this article will make your heart bounce to the greatest height. How? You will get to know all of it here, so just keep on reading and enjoy.
Whether you know or don't know about the Shazam music app, we will take you through it once.
The Shazam music app is owned by Apple(as expected from the king of novelty). It is an application that is known for recognizing the source of music by just listening to a few seconds of sound
But as we all know, Apple doesn't settle for less; there is a new feature to the app.
What new feature is added to Shazam music?
Are you a live music lover? Or a concert lover? If yes, then this feature will steal your heart. The new feature launched recently, allows you to find concerts near you. Individuals who use Shazam can now go to an artist's website page given in the app to see the location and time of their forthcoming live events. You will also be able to see their tour schedule and other pertinent concert information.
Furthermore, if you are looking forward to any particular concert, then you can mark the event as important in your personal calendar so that you don't forget it.
After what we all have gone through in the COVID-19 situation, everybody is planning to attend each and every concert of their favorite artist. Thus this app and Apple initiative look promising to those crazy music lovers. The new Shazam tool is fantastic for artists, and the cherry on the cake is that it has come at an ideal moment, as COVID-19 limitations are being lifted and music festivals are resuming their regular zeal. Including a concert discovery dashboard in one of the most popular music applications is a smart move to keep users engaged, attract new ones, and, yes, generate money.
Apple claims that the technology would help musicians gain more visibility. Bandsintown, an event suggestion network with over 68 million users and over 500 000 musicians, along with booking agencies, managers, and labels, will be used in the app.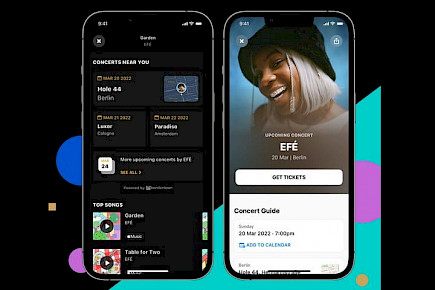 Artists may now use Shazam to post all of their event and journey information, thanks to a collaboration with the music identification service. And, happily, the procedure is not difficult for the artist. Artists only need to fill out the applicable event information on their Bandsintown profile, and all of that details will be instantly loaded into their Shazam artist page. That was quick, right?
What do Apple Players have to say?
Apple Music and Beats vice-president Oliver Schuster remarked, "Shazam has a strong blend of creativity in unearthing music and bringing artists and fans together." "Well, with the resurgence of live music, we're thrilled to provide Shazam users with access to events and increase artist accessibility."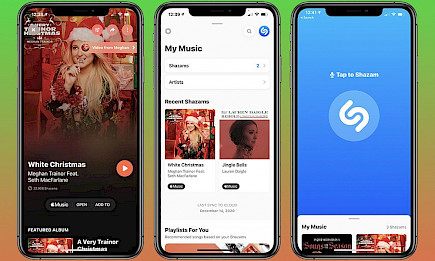 "As live entertainment returns, we're on a journey to assist musicians in receiving greater awareness for their gigs," said Bandsintown managing partner Fabrice Sergent. An unprecedented amount of live events from musicians on tour is meeting pent-up interest from fans anxious to return to concerts."
Wrapping Up
So we were right when we said that your heart would bounce out?
The beauty of Apple products is the new innovation and creativity it comes with.
Apple never fails to surprise us and bridge the gap between the problems prevailing in society and the availability of the situation.
So don't think much now; enjoy the new feature of this app now.
Happy streaming everyone!
You might also like