FaceTime on iPhone lets you connect with your loved ones across the globe with a simple touch of the screen.
But, what if you wanted to do something more?
Like watching a game of SuperBowl together or enjoying an episode of Friends to refresh the memories you shared with them.
Well, now you can do both thanks to the courtesy of SharePlay.
With SharePlay you can view movies, websites, or live Television whilst staying on a Facetime call with your loved ones.
Here's how to do so…
SharePlay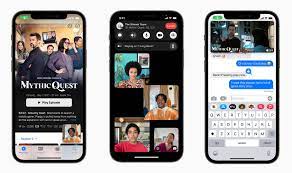 SharePlay is an ingenious stock feature of iOS that lets you control media, files, and other tasks whilst being on a Phonecall or VideoCall.
With the help of SharePlay you or the person you are on call will have direct control over any tasks, you want to perform.
Thanks to SharePlay you can:
Stream Movies
Play Games
Share Presentations
Work out Codes
And much more in the blink of an eye.
Requirements
To use SharePlay you will need:
Your iPhone(updated to the latest version of iOS), and
Any external media streaming service like Apple TV+ or Disney +
Watching a movie during a FaceTime Call
To do so:
First, open SharePlay on your iPhone and connect it with Apple TV.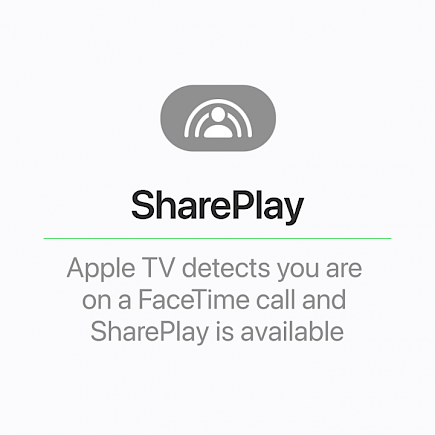 Then, start a FaceTime call with anyone you want to watch the movie/ web series/ Live TV with.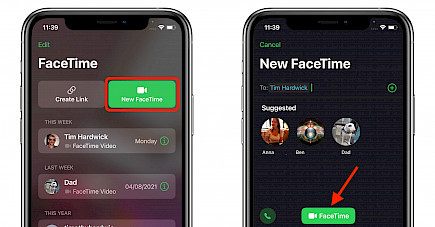 Now open Apple TV.
Press the "TV Control Centre" button on your Apple Tv remote
Now a new window will open up on the right-hand side of the screen, on that window choose SharePlay.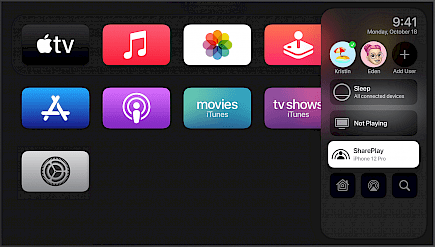 Click on start on Apple TV
Now you will see Apple TV will send a notification directly to your iPhone.
Click on that notifications and press on the "Tap to Confirm" button.
Now you can select any supported movie and Apple TV will send the person on the receiving End a similar notification.
He/ She can simply click on it and start watching the movie/ web series/ Live TV that you have put on.
Note: The person on the receiving end should have a subscription to Apple TV/ Apple TV+ to avail of this facility.
Winding Up
And, that's how you can watch a movie/ web series/ Live TV on a FaceTime Call.
Hope you liked the article. We will be back soon with other fun hacks and tutorials, until then. Stay Tuned, Good Day!

You might also like