One of the best things about being a Mac user is that it is quite easy for us to AirDrop the files from the iPhone to the computer and vice versa whenever we want. However, this process is not so easy or simple if you happened to be a Windows or a Linux user since both of these OS don't have AirDrop feature.
This is why we would like to recommend this newly released, free jailbreak tweak known as SendToDesktop. Developed by iOS developer Sudhip, this tweak is great for both Windows and Linux users as it makes it extremely easy to share the files from your iPad or iPhone to your computer system.
SendToDesktop's process of sending the files is quite simple, it basically requires the user to set up an SSH service on their PC and then download this tweak on their jailbroken handset. There is no additional requirement for any software installation on the personal computer to make this work which is what made this tweak so impressive.
Once you install SendToDesktop tweak, it will add a new button to the iOS' native share sheet named as Send to Computer. When you tap on this button, it will being a file transfer using SSH. This tweak also adds a preference pane to the Settings app that users can use to configure the tweak. Here, you can do the following: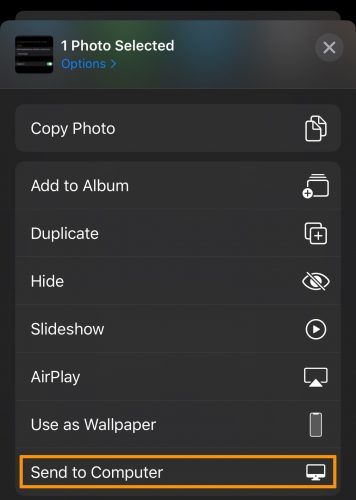 Input the computer's login credentials
Input the computer's local IP address
Choose the preferred output folder for the file transfer
Turn on or off the file transfer UI on demand
It is quite easy to set up the SSH server on your particular computer, especially on Mac although it would be useless since you already have AirDrop on it to use. You can find a detailed tutorial on the Microsoft website on how you can set up an SSH server on Windows 10 and several similar guides for Linux boxes as well.
SendToDesktop is quite easy to configure and works well in transferring files from the Camera Roll to the PC as well. If you don't have a Mac and find it annoying to email the files from your iPhone or iPad to your desktop every time, then you should definitely give this tweak a try.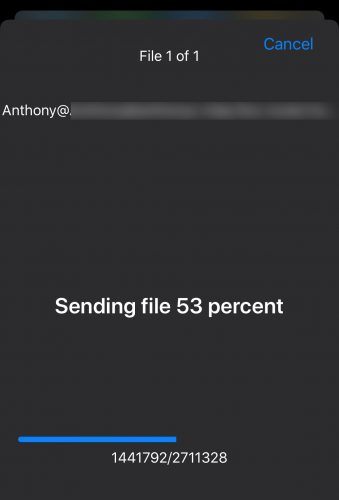 You can get this tweak for free from Sudhip's personal repository and the tweak supported jailbroken iOS 13 devices.
Will you be downloading SendToDesktop to make it easier for you to transfer files between your pwned handset and PC? Let us know in the comments below!
You might also like