It's a common ritual for Apple to update a lot of their existing apps and services after their Quarterly Events.
And, this year has not been any different too. As this time it's Safari that has got it's a big makeover with Safari Technology Preview.
Here's everything you need to know about it…
The News: Major Updates
Apple has recently unveiled a new version of their Safari Technology Preview. Apple developed its Safari Technology Preview to try out features that could be added in future versions of Safari.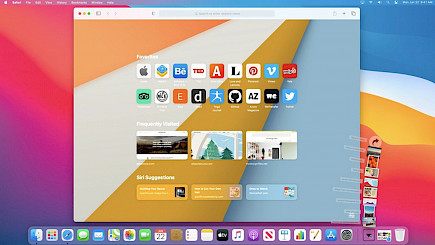 Safari Technology Preview release 141 contains bug fixes as well as performance enhancements in Web Inspector, CSS, Forms, JavaScript, Experimental Model Element Payment Request, Web Animations, Web API, WebAuthn, and Content Security Policy.
The latest Safari Technology Preview version is based on the Safari 15.4 update and also includes Safari 15 features that were introduced in macOS Monterey.
This Safari Technology Preview update is accessible through the Software Update mechanism in System Preferences for anyone who has installed the Safari Browser. Complete release notes for the update can be found at the Safari Technology Preview website.\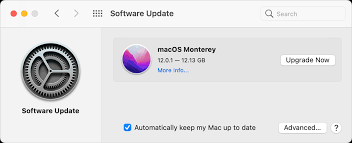 The goal of Apple's Safari Technology Preview is to collect feedback from developers and users about its development process. Safari Technology Preview can run in conjunction with the current Safari browser, and while it is specifically designed for developers, it will not require a developer account to download.
What exactly is Safari?
Safari is a visual Web browser designed by Apple. It is built upon open-source software, mainly WebKit.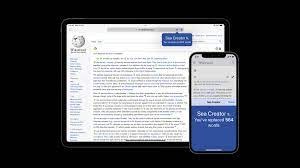 It replaced Netscape Navigator, Cyberdog, and Internet Explorer for Mac as the default web browser on Macintosh computers. Safari is supported on macOS, iOS, and iPadOS. A Windows version was available from 2007 until 2010.
As of 2021, Safari was launched within Mac OS X Panther in January 2003, and as of 2021, it has been upgraded through 15 major versions.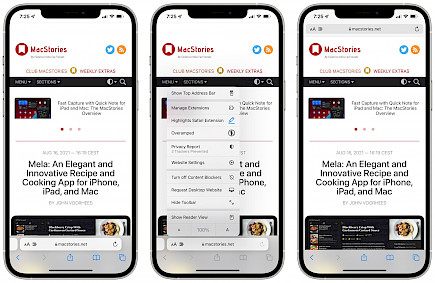 The third version (January 2007) introduced compatibility with iOS devices via the iPhone through iPhone OS. The Macintosh version was at the top of the line, with the most efficient browser performance at the time.
Version 5 (June 2010) included a more focused browser, page reader extensions, as well as developer tools. It was also the final version that was made available for use on Microsoft Windows. The eleventh edition (September 2017) included assistance for intelligent tracking prevention.
The 13th version came with a variety of applications and security enhancements, including support for the FIDO2 security keys for USB, along with web Apple Pay support. In addition, the 14th version, which was released in November 2020, was 50% faster than Google Chrome and used significantly less energy than competitors of the same type. The 15th release (July 2021) is the most recent version with a new interface.
Apple employed a remotely updated blacklist of plug-in licenses to block potentially harmful or vulnerable plug-ins from operating on Safari. As a result, at the Pwn2Own contest, held in 2008 at the CanSecWest security conference, Safari made Mac OS X one of the first operating systems to fail in a hacking contest.
The OS was criticized for its attitude toward the distribution of software as well as its previous limitations on advertising blockers. However, the Safari Developer Program, which gave members the right to create extensions that could be used with this internet browser, was offered for $99 per year.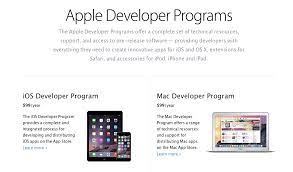 In September 2021, it was classified as the second-most-used web browser, behind Google Chrome, with approximately 18.43 percent of the market globally and 38.88 percent in the United States.
Technology Preview System requirements and additional features
On macOS, Safari is a Cocoa application. It relied on WebKit from Apple for rendering websites and running JavaScript.
WebKit comprises WebCore (based upon Konqueror's KHTML engine) and JavaScriptCore (originally built on the KDE JavaScript engine popularly known as KJS).
Similar to KHTML and KJS, WebCore and JavaScriptCore are open-source projects distributed under the GNU Lesser General Public License.
A few Apple modifications to the KHTML code were later incorporated into Konqueror. As part of the Konqueror project, Apple has also released additional code under the open-source 2-clause BSD-like license.
Versions of Safari available with Mac OS X v10.6 (and later versions) are built to run on 64-bit architecture. Apple stated that Safari can be run in 64-bit mode, which can increase rendering speed by up to 50%.
Before the release of Safari 6.0, it offered an inbuilt internet feed aggregator that was compatible with the RSS and Atom standards. Presently, it supports private browsing (a mode where the browser does not keep any record of the user's internet activity) as well as the ability to archive content from websites in WebArchive form.
Additionally, the capability to send full web pages directly from the browser menu, the capability to search for bookmarks, and the ability to share tabs across various Mac as well as iOS devices running the appropriate versions of the software using the iCloud account.
WebKit2 comes with a multiprocess API for WebKit, where the content on the internet is handled in a separate way that is independent of the application itself, using WebKit. Apple launched WebKit2 in April of 2010. Safari on OS X switched to the new WebKit2 API with version 5.1. Safari for iOS was updated to WebKit2 in conjunction with iOS 8.

You might also like