It's rumor time…
According to some leakers, we might see the iPhone 14 has satellite connectivity. The iPhone 14 is rumored to have satellite connectivity, which will help users during emergencies in remote regions.
Want to find out more about iPhone 14?
Then, don't forget to read this article till the very end.
Mark Gurman predicts that the upcoming iPhone might come up with a satellite connectivity feature.
This month, renowned Apple analyst Mark Gurman suggested that the Apple iPhone 14 series may have satellite connectivity, which would enable users to access satellite communications during circumstances of emergency in remote regions.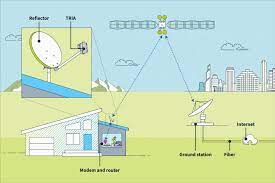 In his latest Power On newsletter, the analyst says that future Apple Watch models may also be able to connect to satellites. Gurman is of the opinion that this feature will be available in the Apple Watch Series 8 or Apple Watch Series 9.
The feature was previously reported to be launched on the iPhone 13 series. As per reports from the past, it will permit users to send a brief message to their contacts in areas where there is no cell service. The author also states that this feature is available only in areas with no cell coverage. It's also possible that it will be offered in certain areas.
According to the analyst, Apple is considering deploying its own constellation of satellites to beam information to devices. He believes that this plan will take years to become reality.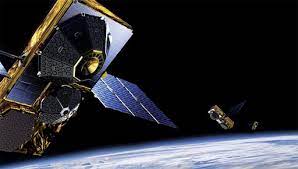 Similar to the predictions made by Ming-Chi Kuo in March, Gurman is predicting that the iPhone 14 will get some adjustments, but will likely keep an identical overall shape as those of the iPhone 12 and 13. Apple has a three-year cycle that began in 2014 with the iPhone 6, which was released in 2014.
Gurman believes that in three years of the standard iPhone development cycle, the iPhone will get significant changes, and this could be the case with the iPhone 14. Previous predictions, including Gurman himself, had suggested that the iPhone 14's top model might have a display with holes. However, that assumption has changed after four months.
Instead of a display with a hole, Gurman now suggests that the new notch on those Pro models will feature the shape of a pill to accommodate Face ID, as well as an elongated cutout to accommodate the camera. It's because Apple hasn't yet been in a position to integrate Face ID as well as the camera's front-facing lens completely into the display.
Gurman believes that his iPhone 14 range has the same sharp edges and rounded corners as the two previous models, but some aren't so sure. In an article, it was reported that Apple will make iPhone Pro models "far more curvy" than the currently available iPhone 13 Pro models. This is reportedly in order to fix a flaw in the iPhone 13 Pro range in which the radius of the phone's corners didn't match that of the bump on the camera.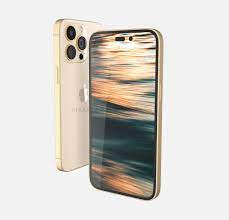 Other predictions about the new iPhones have been made before. For the first time, the base iPhone will be available in a 6.7-inch variant, and iPhone Pro variants will include an upgraded 48-megapixel sensor. The Pro models are expected to receive Apple's A16 chip, whereas the basic models are likely to use the A15 that was released last year or an alternative.
Apple is also believed to be in the process of making satellite connectivity available on phones running the iPhone, which means it will be available later in the coming year.
It was first reported back in the month of August that the new feature does not permit iPhone customers to call via satellite networks but is designed to let emergency contacts know of an issue or send brief messages to contact in an emergency if they are out of range.
Furthermore, Gurman predicts that the Apple Watch could also gain satellite connectivity this year or the following year. The brand new iPhone 14 range is expected to be launched in September.
Winding-up
And that's all for today.
Hope you liked the article. We will be back soon with more updates about iPhone 14. But, until then, Stay tuned and have a Good Day!
You might also like