Apple has a history of making stock apps for the most used features of their device. Whether it be Apple Maps or iTunes or iCloud. They always believe in the supremacy of the Apple ecosystem more than anything else.
And according to some trusted sources, a new app will soon be welcomed into that family.
The News: Dedicated app or Integration in Existing app?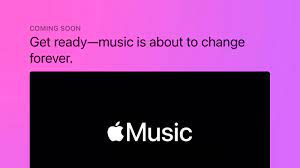 It is expected that the Apple Music app will launch on iPhones. It will be devoted exclusively to the classical music genre. Your current Apple Music app will not be going away! It is more likely that Apple will launch a fresh music application for iPhones in the upcoming version of iOS 15.5.
Based on a story from MacRumors, there are indications of the coming "Apple Classical" app, which is being developed to complement the existing Apple Music app.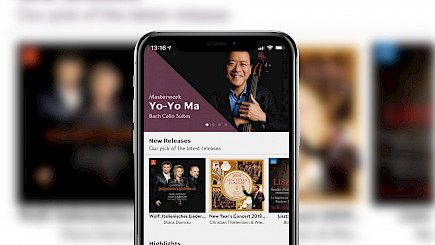 The brand new music app "Apple Classical" was discovered in the initial release of the beta version of iOS 15.5. The report states that the app has "Open within Apple Classical" and "Open this in the app that is designed specifically exclusively for the music of classical origin" inside the Music app's code. However, the Classical app hasn't yet been officially launched.
It could point towards the launch of a standalone version of the brand new Apple Music app soon.
Additional confirmation from MacRumors
A MacRumors report mentioned that when Apple announced its purchase of the streaming classical music service Primephonic, it stated that "the top features of Primephonic will be incorporated into the new version of Apple Music. This will provide users with a better classical music experience," a MacRumors report mentioned. Primephonic provides sophisticated search capabilities and browsing features specially designed to work with classical music.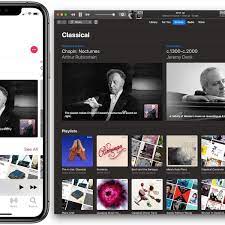 Apple's announcement only hinted at the introduction of a new Apple Music application by 2022 that will be exclusively focused on classical music. The app will feature Primephonic's user interface, as well as specializations for classical music in Apple's music library, as well as additional features like Spatial Audio and lossless quality.
However, Apple has not released any further information about the forthcoming music apps that will be available for iPhone owners, nor do we know precisely when the app is expected to launch.
However, according to reports, preparations are in full swing. Additionally, this week, Apple started to launch an initial beta version of iOS 15.5 along with iPadOS 15.5.
What else could Apple bring in this new iOS 15.5 version?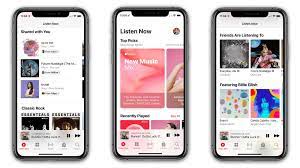 The MacRumors report outlined all possible upgrades and features that are likely to be released with the upcoming iOS 15.5 and iPadOS 15.5 updates.
The initial beta update includes the "Request" as well as "Send" buttons for Apple Pay Cash, which is also rebranded as Apple Cash. It also includes Wi-Fi signal bars in the Home App, a SportsKit update, a rebranding of iTunes Pass, and support for external hyperlinks in iOS 15.5, among other things.
How to download iOS 15.5 beta version to test out this new feature?
You can download iOS 15.5 and iPadOS 15.5 beta versions on your iPad or iPhone by going to Settings > General > Software update. It will be available on the iPhone or iPad when the developer beta profile is installed.
Winding-up
The idea of new music apps despite the likes of iTunes and Spotify might be enough to make people think what's going on in Apple's mind?
But rest assured, sometimes moving on from a good thing often sets up the path for a better one.
You might also like