During the whole year of 2021 Apple has surprised a lot of us by doing a few things out of the box.
From the revival of Ports in MacBook Pros to kickstarting of massive projects like Apple Car and Apple Drone. Apple has awed and confused a lot of us.
But, according to recent news, Apple might be bridging a new shock to us as it appeals for patents on a new Smart Ring.
Here's more about it...
Apple is planning to make smart rings
Apple uses the term "wearables," which is already used to describe the Apple Watch and AirPods. But now, it may be expanding into other items, such as key rings, doorknob hoops, and bracelets and necklaces.
Apple has been long rumored to be researching smart rings. But a new patent shows that it may have designs for many other wearables.
The issue of "Wearable loops with embedded circuitry" is how an electronic device might contain a fabric cord and a housing unit.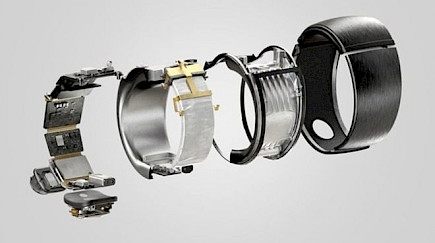 It's a single idea with many uses. All of them have to do with the ability to wear a device or make it small enough that it can be used as a key ring.
According to the patent, electronic devices can be worn on a person's body or attached to an object. An electronic device could have a loop, band, or string-like shape, which can be tied to, hung on or tied around a person, animal, or object.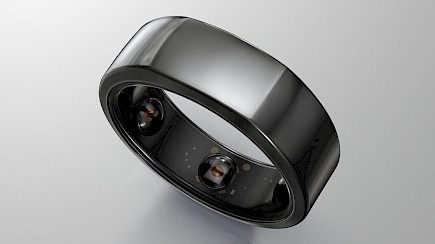 Users can wear electronic devices around their necks to collect information about the item or person to which the gadget is connected."
Apple states that this could refer to "location information," "activity information," identification data, medical or biometric info, and many other things. The same device can also be used to output audio, visual, and/or haptic output.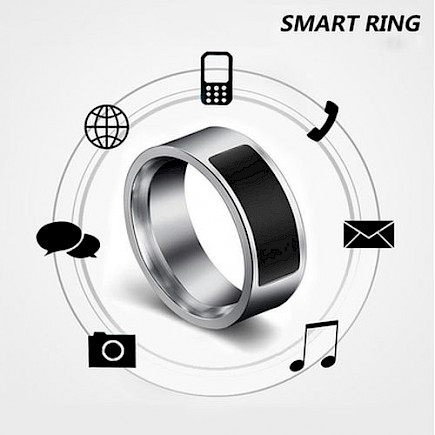 It may also be used to "save item or person identifying information" or "store communications for a specific user." It may also be used to "save identification information about a person or thing," as well as "store user communications."
The device is expected to be small in each case. Apple's patent focuses more on how the device can be attached and describes, among other options, how they may include magnetic structures like magnetic linkages that furl or unfurl under an appropriate electromagnetic field.
Apple continues to state the uses in 15,000 words. However, Apple still sticks to its standard patent line that could extend to cover more types of devices.
This is not a passive device or something that can only mark a user's location in an Apple AR setting. It can certainly do this, but it can also be used in a system that allows users to interact with AR objects.
A user might shift visual material left with an air gesture, such as a left-hand wave, according to Apple. A user can tap on an element to select a visual element within their field of vision.
Winding-up
The Apple Ring may sound like a device that is not going to make a massive difference. But, we will have to wait until further news to get a verdict.
As of now, the Apple Smart ring sounds like a really weird gadget for Apple but, nobody knows what tomorrow may bring so, it's best to expect the unexpected.
After all, surprises always make life more joyous.
You might also like