Nowadays, there is an app for everything to make it easier for users to access the desired information. And if you are looking for reference apps to download on your iPhone and iPad, then there are a lot of options available for you. Yes, books are still the preferred mode of references but carrying a physical book every time is simply not feasible.
So, we have prepared a list of important reference apps that can come in handy when you are doing your school or office work. Furthermore, we have segregated these apps into different categories to make it easier for you to browse through them.
Encyclopedias
One of the best tools to have on your iOS and iPadOS devices is an encyclopedia app that will give you information and facts about almost everything.
Encyclopedia Britannica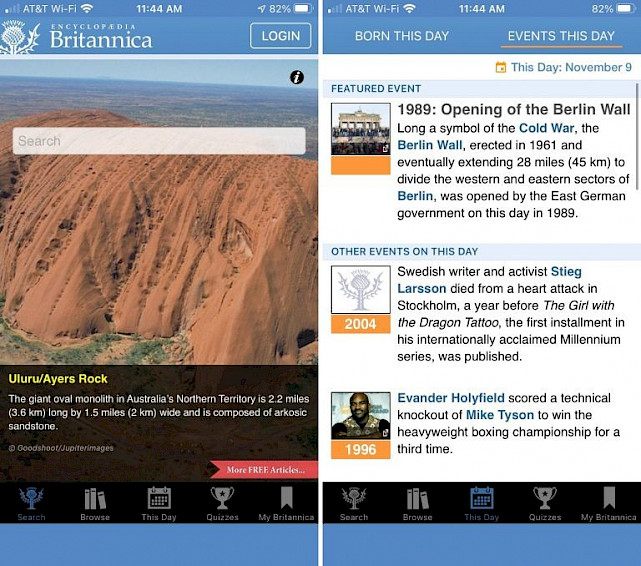 One of the best resources for finding anything on A to Z thing, Encyclopaedia Britannica is a free app that can be downloaded on your iPhone and iPad.
More than 80,000 articles – You will find over 65,000 articles free of cost on this app to browse through.
Great Visual Representation – There are a lot of photographs, graphs, etc. to help you understand a topic.
LinkMap – You can even check out the related topics to an article.
Pop Quiz – Test what you have learned so far.
Personalization – Organize your searches and keep a track of your favorite articles.
Wikipedia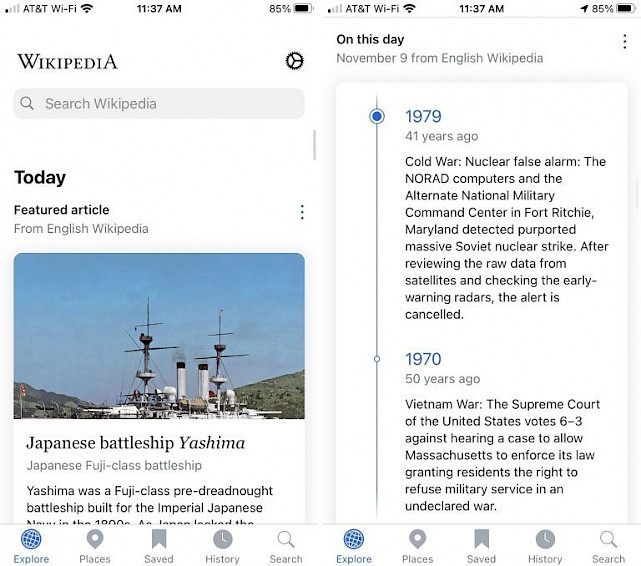 Of course, when we are talking about resources app, we can never forget Wikipedia that has thousands of articles for you to browse through. Wikipedia app is quite easy to use and is free (you can give donations) with some amazing features and support for hundreds of languages.
Explore Feed – With this feature, you get recommendations for articles daily.
On this Day – This feature gives you information on what happened on a particular day in the past.
Notifications – This feature alerts you about trending articles.
Reading Lists – You can also save articles for later reading.
Places Tab – With this feature, you can get information on the places and landmarks that are near you.
Slang Dictionaries
There are a lot of new slangs and idioms that are invented every day and it can become difficult to keep a track of them. But with the help of these slang dictionaries, you can stay updated on the latest language skills and understand what different phrases mean.
Idioms and Slang Dictionary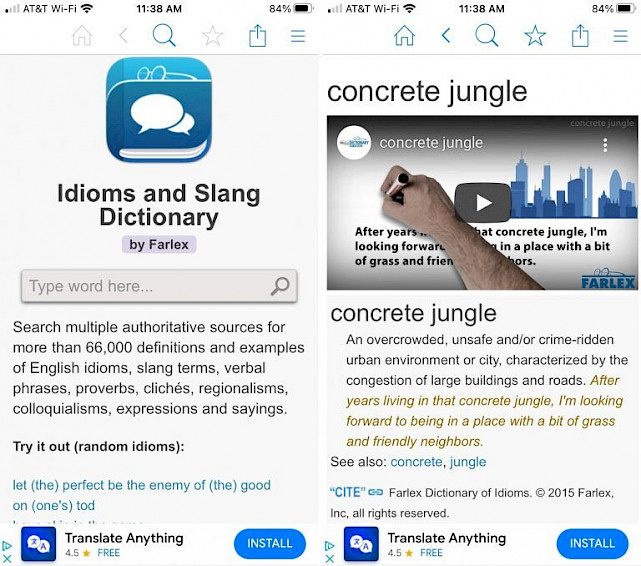 This is a good and free app that has over 66000 terms and phrases and keeps on adding new ones to their database to help you stay updated. Moreover, it has a simple interface and no additional features that you need to purchase.
Voice Search – You can simply do a voice search to find the terms and phrases.
Word History – You can learn when the slang or term originated.
Bookmarks and History – Access to your favorite terms and slangs and easily sort through them.
Suggestions – Get suggestions for terms and phrases when you enter a phrase.
Sharing Options – Send terms and phrases to your friends or share them on your social media channels.
Urban Dictionary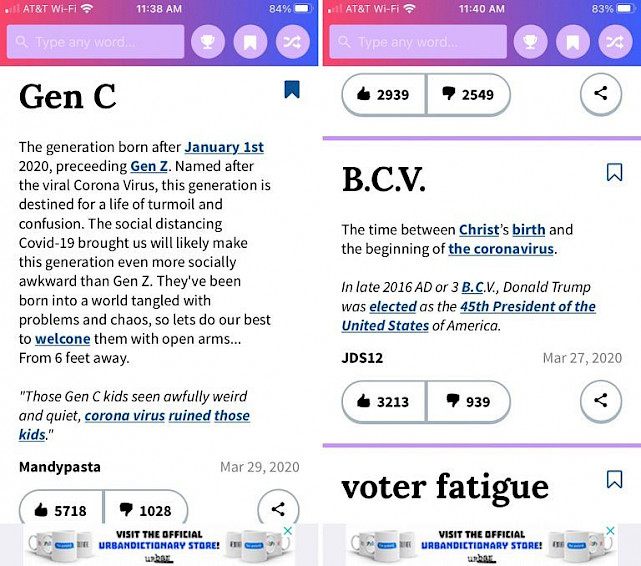 Urban Dictionary is another free iOS app that shows what the new phrases and slangs mean. It is a great way to keep tabs on these new terms so that you don't feel confused or lost when you hear them at your home or while going to work.
Slang and Non-Slang Definitions – You get definitions for both slang and non-slang words on this.
Sharing – With the sharing option, you can send these definitions to your friends too.
Auto-Complete Suggestions – This will help in searching for a word by automatically suggesting the complete word that you are typing.
Urban Word of the Day – Learn a new word each day.
Save Words – Quickly save your favorite words to access them later.
With these reference apps, you will be able to get the desired information with such a tap on your phone. Do let us know in the comments if you use one of these apps and how do you find it.
You might also like