Do you use AirPods Pro or AirPods Max? If yes, then I am sure that you love their Active Noise Cancellation and Transparency modes. However, the only drawback is that when you need to switch between these two modes quickly and efficiently, it can become a little difficult and is actually a two-step process.
Thankfully, iOS developer exodia9610 noticed that this process could do with some improvements and created a new and free jailbreak tweak that is known as QuickANC. Basically, QuickANC makes it easy for the users who own AirPods Pro and AirPods Max to quickly and easily switch between the normal mode, Active Noise Cancellation mode, and the Transparency mode. This is possible because the tweak adds up to three buttons on your iPad or iPhone's native Now Playing widget.
Prior to installing QuickANC tweak, the users would need to interact with the Control Center to switch between the Active Noise Cancelation and the Transparency mode by using the dedicated toggle. Although this is not a huge process but it can become a little annoying when you have to continuously switch between the modes because the person beside you can't keep quiet. Well, QuickANC is an easy solution to your problem.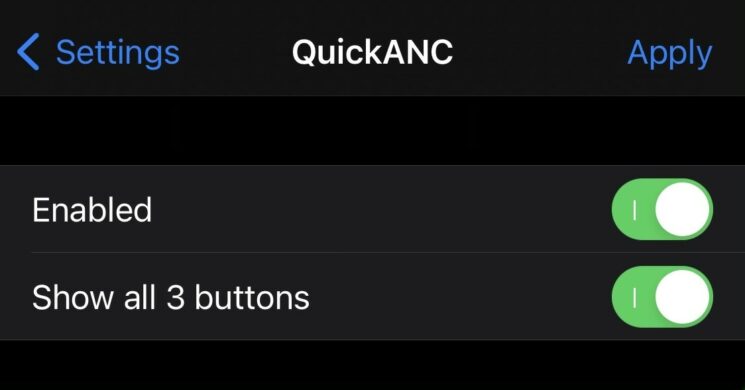 Once you install QuickANC, it will display one button that can be used to switch to the mode that you aren't currently using and wish to switch to. However, you can always configure the tweak so that you can display all the three buttons at the same time which is great if you wish to use the normal mode at times too.
You will find these configuration options available in the preference pane in the Settings app after you install QuickANC jailbreak tweak on your device. Do remember that QuickANC has been designed for AirPods Pro and AirPods Max only as their native Active Noise Cancellation and Transparency modes are essential. So, if you own AirPods or AirPods 2, then this tweak won't be any use to you as they don't support the previously mentioned modes.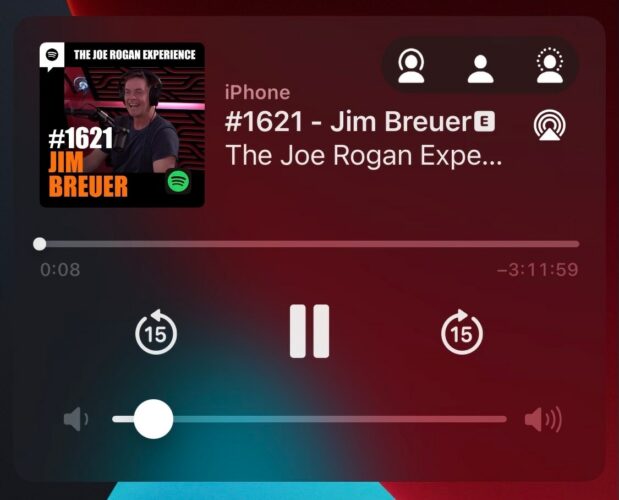 Those who are interested in trying out QuickANC can download the tweak from the Packix repository using the favorite package manager. This tweak is supported on jailbroken iOS and iPadOS 13 and 14 devices only.
Would you be using QuickANC to add the Active Noise Cancellation and Transparency mode buttons to your Now Playing widget? Let us know your thoughts in the comments below!
You might also like