When you play PUBG Mobile game you are probably searching for PUBG Mobile Hack that offers a set of new features for the game including no recoil, no Spread Out, no Shake Camera, CrossHair always on, and Code Anti Ban System. Download PUBG Mobile Hack IPA for any no jailbreak iOS device.
PUBG Mobile Hack is the most wanted mod for PlayerUnknown's Battlegrounds, the online multiplayer battle royale game developed by PUBG Corporation. The cheats allows you to activate no recoil, no Spread Out, hide green grass, no Shake Camera, Scope X2, Scope X3, CrossHair always on and offers a Code Anti Ban System. PUBG Hack is available via kiiimo Repository on jailbroken devices.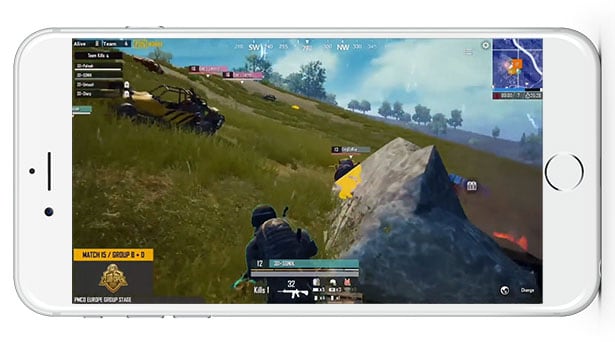 Remember that you can be banned from the game when you are using this kind of hacks. The developers (X204) are doing everything to avoid this situation but it is highly recommended to use a second account to test. The mod (ca. 1 MB) can be also sideloaded without jailbreak on your iPhone.
If you don't have a jailbroken device is still possible to install PUBG Hack by X204 for free. The downside of the method is to download the full modified version of the game. New version adds car size, fast move, high jump, hide car, and Aimbot Free!
PUBG Mobile Hack Features:
Aimbot 100%
No Recoil
No spread out
No camera Shake
No Grass
High jump
Speed ​​Cars
How to install PUBG Mobile Hack IPA file on iPhone, iPad or iPod
Step 1. Download Cydia Impactor, and unzip the file.
Step 2. Download PUBG Mobile Hack IPA (2.17 GB).
Step 3. Install the newest version of iTunes.
Step 4. Connect your device. Open Cydia Impactor and navigate to Device → Install Package.

Step 5. Select the PUBG Mobile Hack .IPA file version 0.14.0 to install.
Step 6. Enter your AppleID and app-specific password to sign apps not provided by Apple.
Step 7. The sideloaded PUBG Mobile Hack app will be visible on the home screen.
Step 8. Next, add your certificate to trusted from Settings → General → Device Management.
After the certificate expired, you will need to repeat all steps to sing IPA file again. On jailbroken devices you can use ReProvision, the IPA signing app offering Cydia Impactor features. More detailed article on How to use Cydia Impactor will answer all your questions.
You might also like