We all are aware of the fact that the Control Center of an iPad doesn't offer an overall wholesome experience to the users. In fact, a few days ago, a new jailbreak tweak by the name of Yuna was released that allowed the users to make better use of the wasted, unused screen estate on the iPad.
When you go to the Control Center of your iPad, most of the display becomes blurred but the actual Control Center interface is placed to the right side of the display in just 1/3rd of the space. This seems a little bit too much, right?
If you agree with the above statement too, then you are going to love this newly released and free jailbreak tweak known as ProperCCBackground (iPad) developed by iOS developer Brend0n. What this jailbreak tweak does is quite simple, it just limits the blurred display to the Control Center interface on your iPad.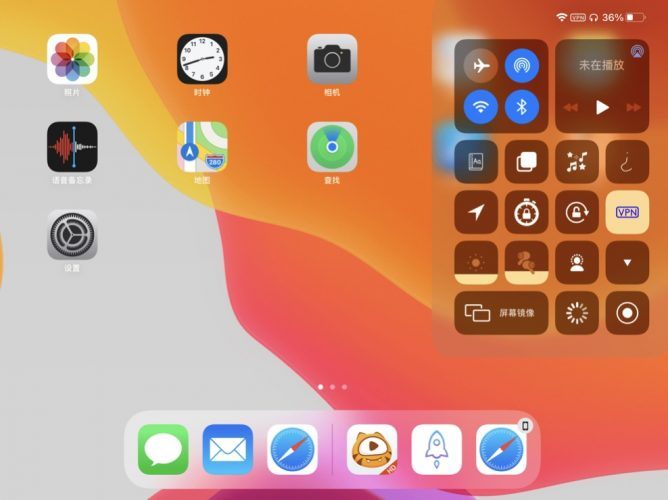 Well, in our opinion, this looks much better than what the Apple does with its full-screen blur feature as the Control Center doesn't even take up the full screen on the iPad, especially the larger displayed iPads.
One sad thing about using ProperCCBackground tweak is that it doesn't come with configuration options so, the users get what they see with this tweak. So, you cannot personalize the Control Center interface with the help of this jailbreak tweak. This is one of the reasons why we love Yuna more as it lets you do more with the iPad's Control Center interface. However, if you like your interface simple and clean, then ProperCCBackground might be actually what you are looking for.
If you are interested in trying out this jailbreak tweak on your device, then you can simply download it for free from Brend0n's repository using your favorite package manager. This jailbreak tweak is supported on the latest installations of iPadOS 13 and 14 devices.
For those who aren't using Brend0n's repository and would like to download this tweak, they can add it to their favorite package manager using this URL:
https://brend0njkding.github.io/
Would you want to use ProperCCBackground to make the Control Center interface on the iPad better? Let us know in the comment section below!
You might also like