If you have been using Apple products for a while or your iPhone for some time now, then I am sure you know about the latest iOS update to iOS 14. Well, one of the biggest changes that you can notice on your iPhone with iOS 14 is the introduction of the privacy labels which are also known as nutrition labels for the apps that were installed from the App Store. These labels have been designed to let the users know what kind of information is being collected or checked by the app on your device.
However, a few developers are not happy with this double standard of Apple and have tried to voice it out. For example, the team of WhatsApp was quite worried after this release as the information displayed on the label might lead to the users not installing their app on their devices. At the same time, Apple isn't promoting these nutrition labels for its on apps which is a kind of double standard as Apple's Messages app is the competition of third-party messages app including WhatsApp.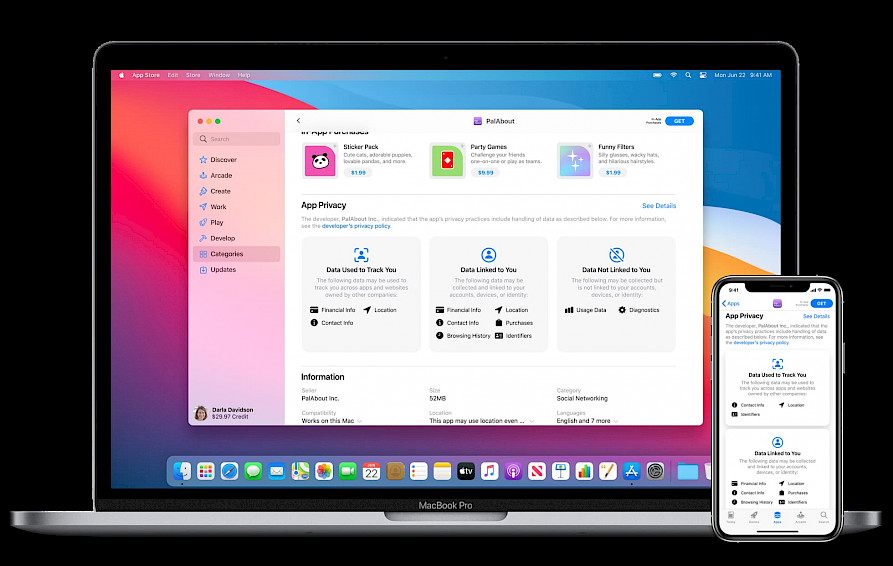 But Apple has said to calm down the developers that it intends to follow the same structure for its own apps as well. According to Apple, they are working to create these nutrition labels for all the first-party apps and will follow similar requirements and guidelines for their own apps too. So, all the Apple apps that are available on the App Store such as Podcasts, Numbers, Apple Books, etc. will have a privacy nutrition label on the landing pages similar to the third-party apps.
As for the pre-installed apps such as Messages, Apple has said that it will also include the privacy nutrition labels for these apps on the website. Moreover, the privacy labels for the Apple apps will be displayed the same way on the App Store too. So, both first-party and third-party apps will have privacy labels displayed with them in the App Store so there won't be any kind of discrepancy or partiality.
On 8th December 2020, Apple has asked all the app developers to also submit the new privacy information about their apps when they are submitting their apps to the App Store. Although this requirement is being enforced on the App Store, Apple hasn't shared when it will display these privacy labels in its digital storefront.
You might also like