PowerModule is a very useful iOS jailbreak tweak allowing you to respring, reboot, power down, lock screen, clear UI cache, and run safe mode directly from iPhone's Control Centre. The tweak is available for free and you can install it via Packix Repository. PowerModule tweak works also on the latest version of iOS 13.7.
What is PowerModule tweak?
PowerModule extends the possibilities of Control Centre adding quick power access controls. Run toggles from CCModules responsible for respringing your handset, enter safe mode, power down your handset, clear UICache, reboot your device or idrestart, and lock your handset. The tweak is available for free.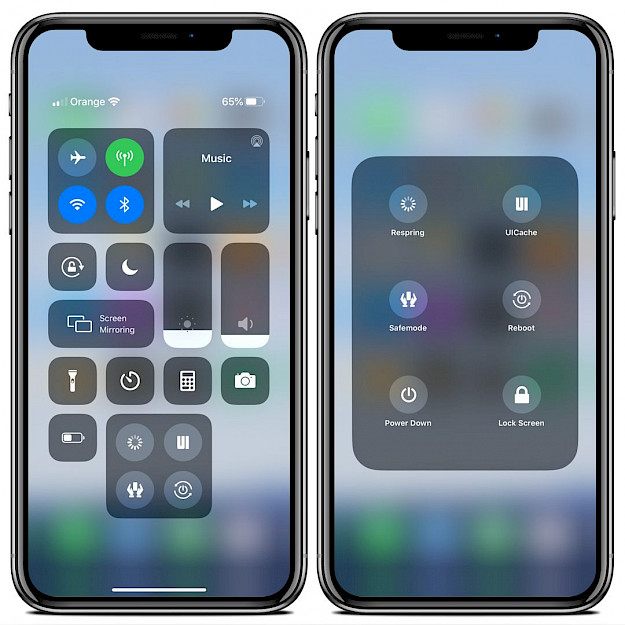 All of these buttons can optionally have a confirmation alert when pressed, configurable from settings. After installing the tweak, a new preference pane is added to the Settings app where you can configure the tweak to your liking.
Like other Control Center modules, PowerModule can be activated on-demand from the native Control Center preference panel. PowerModule created by Muirey03 is available for all jailbroken devices running iOS 11 up to iOS 13.
This is a jailbreak tweak that every user will appreciate.
Add Reposiotry to Cydia
You are just a few steps from installing the tweak from Cydia Sources. Add PowerModule Repository to your list of Cydia Sources.
Step 1. Open Cydia on your iPhone.
Step 2. Tap Sources → Edit → Add the URL PowerModule Repo.
Step 3. Switch to Search Tab and enter PowerModule.
Step 4. Tap the Install button.
Step 5. Activate the tweak from Settings → Control Centre → PowerModule.
Step 6. Configure all options from Settings → PowerModule.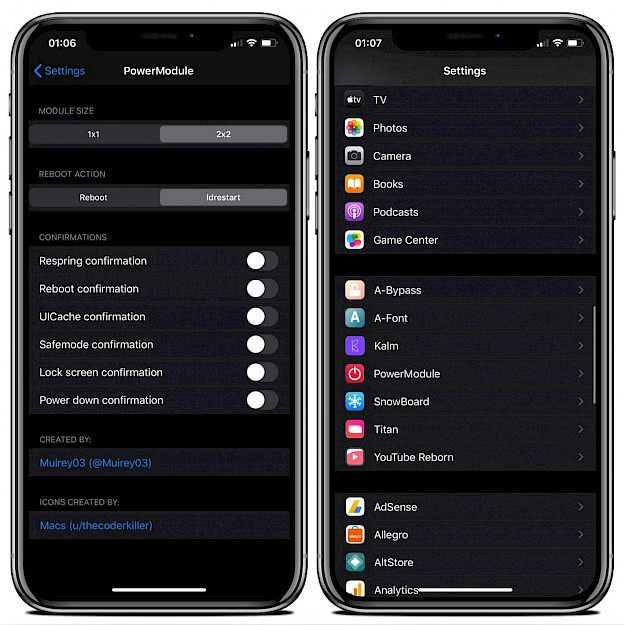 Tweak Settings
Set module size 1x1 or 2x2
Select reboot action (reboot or idrestart)
Respring confirmation
Reboot confirmation
UICache confirmation
Safemode confirmation
Lock screen confirmation
Power down confirmation
Changelog
Version 1.3.1
Remove the 1x1 size requirement if Prysm is installed
Version 1.3.0
Fix animations
Add 1x1 size
Add support for Prysm
Add the option to choose between ldrestart and reboot
Update credits
You might also like