The Pink Screen Bug is a new bug that has been wrecking thousands of iPhones in the states and other countries.
Well known for causing unresponsive screens, lack of feedback, and involuntary shutdowns. This new bug has no official cure but, with the help of trusted sources, we have been able to formulate a remedy that you can use to revive your device if it's affected by Pink Screen.
In this article, we will explain everything about the pink screen issue on the iPhone, alongside a quick solution to this issue.
So, go on reading this article till the end to find out more about the pink screen fix.
Let us begin…
The pink screen issue
Apple released the iPhone 13 series last year with an improved notch, processor upgrades, and a ProMotion screen. Unfortunately, many iPhone 13 models are experiencing an unusual pink screen issue.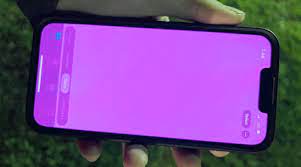 The iPhone 13 model's "pink screen" problem causes the device to stop working and display a pink or purple screen. The pink overlay covers the entire screen, and the icons on the status bars are not visible.
According to reports, the phenomenon occurs randomly when using an iPhone 13, and there are no clues as to why.
An iPhone 13 user from Russia first discovered the issue and shared his experience with it. A few images showing the pink-purple screen were also posted on Apple's official discussion board back in October 2021.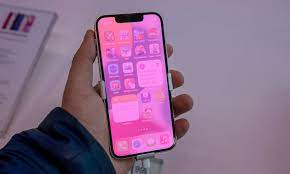 Since it was shared, 538 people have replied, "I have this same question too," suggesting that other iPhone 13 users may have experienced the problem.
Reddit was flooded with users who wanted to share their iPhone 13 experiences. It's important to note that this issue only affects the iPhone 13 Pro and iPhone 13 models.
Apple's Russian service center replaced the device of the first user to report the problem. Others were not so lucky.
The Cupertino giant explained to many affected users that the issue was software-related and not a hardware problem.
How to fix the pink screen bug on your iPhone 13
Some users found relief simply by restarting their iPhones. However, this may not be permanent.
Make sure to back up your iPhone frequently.
Next, ensure you have the most recent iOS version (To check if there is a new update, head towards Settings > General > Software Update).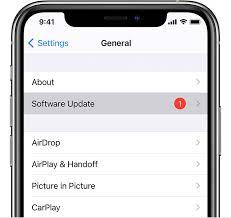 Go to the App Store to install any updates available for individual apps. (App Store > tap Profile Picture - Top Right Corner - > swipe Down > Choose to Update All)
You can also delete any apps you see on the pink screen during use.
This is a more time-intensive option, but it's possible to wipe your iPhone and then restore it from a backup.
If you're still seeing the pink iPhone 13 screen bug, contacting Apple support would be required here. While there is no guarantee, some users have reported having their iPhones replaced.
Note: It is important to note that the deletion of your iPhone 13 model will erase all media and data. Before you proceed with this process, we recommend backing up your device.
Apple recommends that users install the latest iOS 15.2 update. Apple recommends that you keep your apps up-to-date to avoid incompatibility problems.
Force restarting your iPhone using this method is a good option if you are facing a problem. You can also contact Apple's support via its official site or visit the nearest authorized repair center.
If you're lucky, you may be able to have your device repaired. However, if your request is denied, Apple will fix the problem with a software update.
Tips to avoid the pink screen issue
You should ensure that you have the most recent iOS version installed on your device. iOS 15.2.1 is currently the most current version.
However, Apple will soon release iOS 15.3, so make sure you update it at the earliest.
Go to Settings->General->Software Update.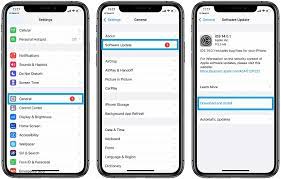 All of your apps should be updated to the most recent version. Open the App Store app and tap on your profile photo to see if there are any apps that need updating.
You will see a list of the apps that have been updated recently and those that are awaiting updates. Scroll down to the bottom of the screen & click on the "Update All" button.
Our take on this
Well, Apple has not provided any update or solution to fix this bug yet.
The resolution mentioned in this article is temporary, and the permanent solution is yet to be released by Apple.
Apple may soon come up with a solution or with a minor update to fix this bug. We have to wait and see if Apple provides a solution for the pink screen bug.
Winding-up
And just by following these simple preventing measures and remedies, you can save your iPhone from getting terribly crippled by the Pink screen bug.
Hope you liked the article. We will be back soon with other fun hacks and tutorials, until then. Stay Tuned, Good Day!

You might also like