All the mobile users know that the best way to check out your photograph library including the images taken by you, images downloaded on your phone, and videos captured on your iPad or iPhone. However, the Photos app does have a lot of flaws, and Apple could certainly upgrade it or make a better app to peruse the library of photographs.
However, till that doesn't happen, we have the perfect solution for you. An iOS developed named ahmedmakls has recently released a new, free jailbreak tweak dubbed as PhotosPro that overcomes the flaws of the Photos app. Basically, this tweak offers you a list of amazing features for the native Photos app so that you can enjoy using it fully and more completely than you ideally would.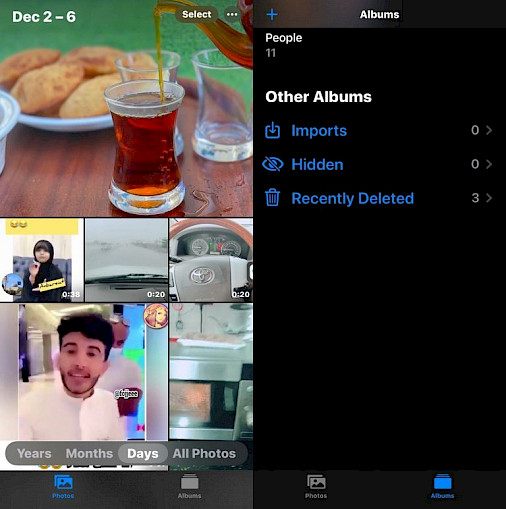 There have been several other Photos-related tweaks in the past few weeks but each tweak offers different features to the users. Another popular Photos-centric tweak to release this week was Campy but that's quite different from PhotosPro. Yes, both these tweaks offer features for the iPadOS and iOS' native Photo app but they offer different new features to the end-user.
A few of the top features that PhotosPro offers to the end-users are as follows:
Editing the photographs in a window where you can check the name of the file, date it was shot, and the color data.
Option to choose whether audio should automatically play when you are viewing videos in the Photos app or not.
Get rid of the annoying confirmation pop-up window that appears whenever you are trying to delete a media file from the Photos app.
Remove the Search and Private Album options from the Albums tab in your Photos app.
Get rid of the media types option from the albums in your Photos app.
Once you have installed PhotosPro tweak, you will have a dedicated preference pane in your Settings app. Here, you can choose to enable or disable the above-mentioned features and make the desired customizations.

Make sure that you respring your device once you make the changes to your Photos settings as this will ensure the new settings are saved and applied on your device.
If you are interested in checking out the new features offered by the PhotosPro tweak on your iPad or iPhone, then you can get the tweak from the Packix repository using your favorite package manager. This is a free tweak and is supported on all devices with iOS 10, 11, 12, 13, and 14 operating systems.
So, what do you think of PhotosPro and its new features for the Photos app? Will you be trying it out or are you going to stay away from it? Do let us know your opinion on PhotosPro in the comments sections!
You might also like