Do you always find it troublesome to transfer data from one device to another device? If yes, then iMobile's PhoneTrans is the perfect app for you to try out. This app can be used on both Windows and Mac devices and allows you to quickly and efficiently transfer data across your iOS and Android devices. That's not all, if you have recently bought a new iPhone, then this app will also help you transfer the content from your old iPhone to the new one including all your contacts, WhatsApp messages, and so on.
Apart from the iPhone, iPod, and iPad, PhoneTrans is also supported on over 20,000 Android-powered devices including smartphones and tablets. And it offers auto-conversion feature of the data so that it is converted to a suitable format to be used on your Android device. Below, we have mentioned a few of the top features of PhoneTrans to show you how useful this app is.
Easy Data Transfer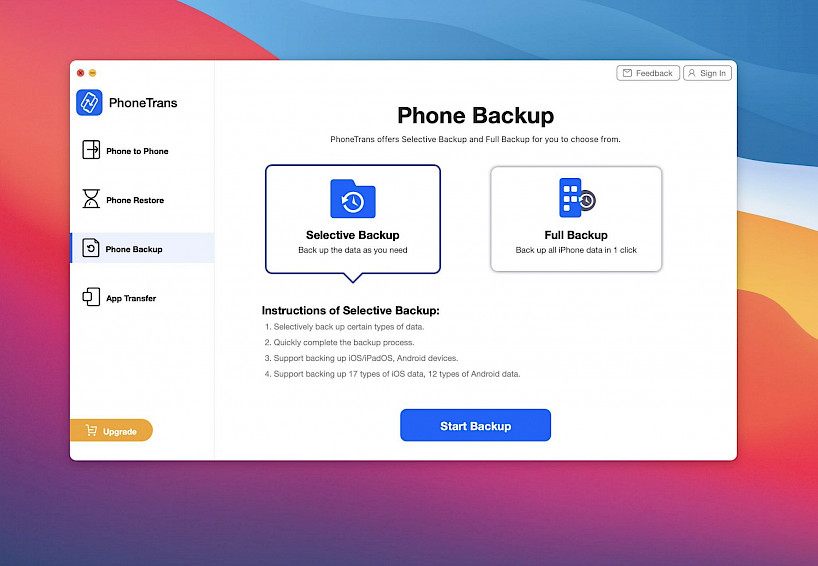 Transferring data from one phone to another is extremely easy with PhoneTrans and can be performed with a single click. However, if you wish to transfer only specific data to the new device, then the app allows you to do that as well with selective transfer feature.
The interface of this app is quite easy to use and user-friendly so you will face no trouble when using it. Moreover, PhoneTrans also offers support from important personal data such as your contacts, WhatsApp messages, photos, and so on. And the best part is that this app can also be used to transfer apps from one iPhone to another.
Three Transfer Modes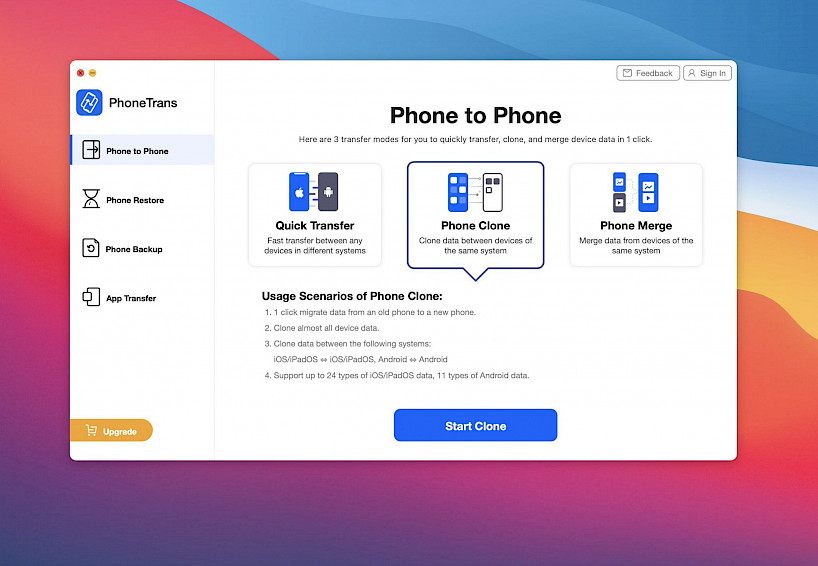 Another thing to note about PhoneTrans is that it comes with three transfer modes – Phone Clone, Phone Merge, and Quick Transfer. With the help of the Quick Transfer mode, you can save time and select the important data that you wish to transfer to the other phone such as the saved contacts, images that you have taken, saved music playlists, and so on.
On the other hand, the Phone Clone mode will allow you to make a ditto copy of your old phone's data and settings on the new device. This mode can be used for iPhone/iPad to iPhone/iPad migration or for transferring data between two Android devices.
Finally, the Phone Merge mode allows you to merge the data from two devices so that nothing is overwritten. This way, you can create a carbon copy of your old phone without losing the data of the new phone. You also have the option to merge data from multiple devices and there won't be any duplicates created when using this mode.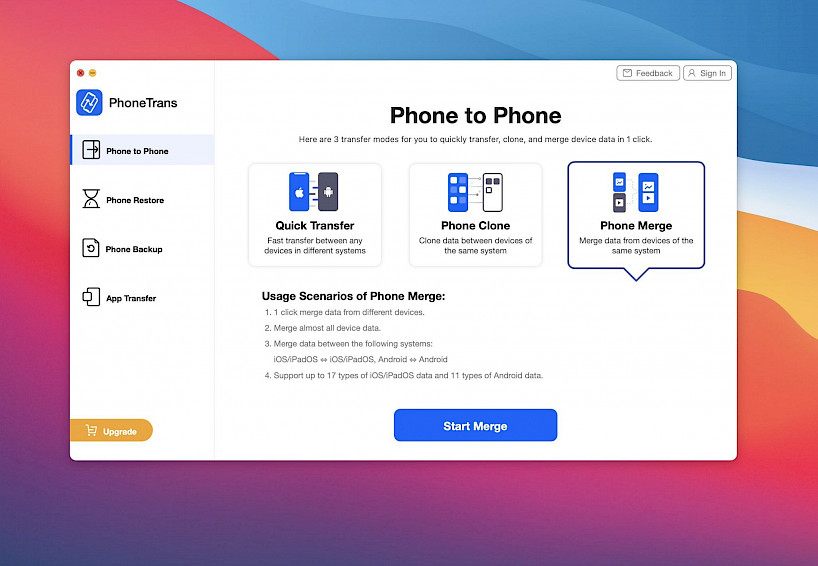 Conclusion
It is extremely easy to use PhoneTrans and you can get started with transferring your data in just a few seconds.
You can get the latest version of PhoneTrans from the company's official website for free but you will need a license to unlock all its features. Any license that you buy comes with a 60-day money back guarantee so there is nothing to worry about.
You might also like