Phoenix Jailbreak is the first semi-untethered jailbreak for all 32-bit devices on iOS 9.3.5 / 3.3.6 developed by Siguza and tihmstar. iOS 9.3.5 was jailbroken over a year later after the official Apple release. Install Phoenix without a computer or download and sideload IPA file to your iPhone, iPod, and iPad.
Download IPA
What is Phoenix Jailbreak?
Phoenix Jailbreak is a free tool to jailbreak all older devices running iOS 9.3.5 / 9.3.6 including iPad 2/3, iPad mini, iPhone 4s, iPod 5g: A5, iPad 4, and iPhone 5/5c: A6. After jailbreak, Phoenix will install Cydia app on iOS from where you can install apps, tweaks, libraries, etc. from different Cydia Repositories.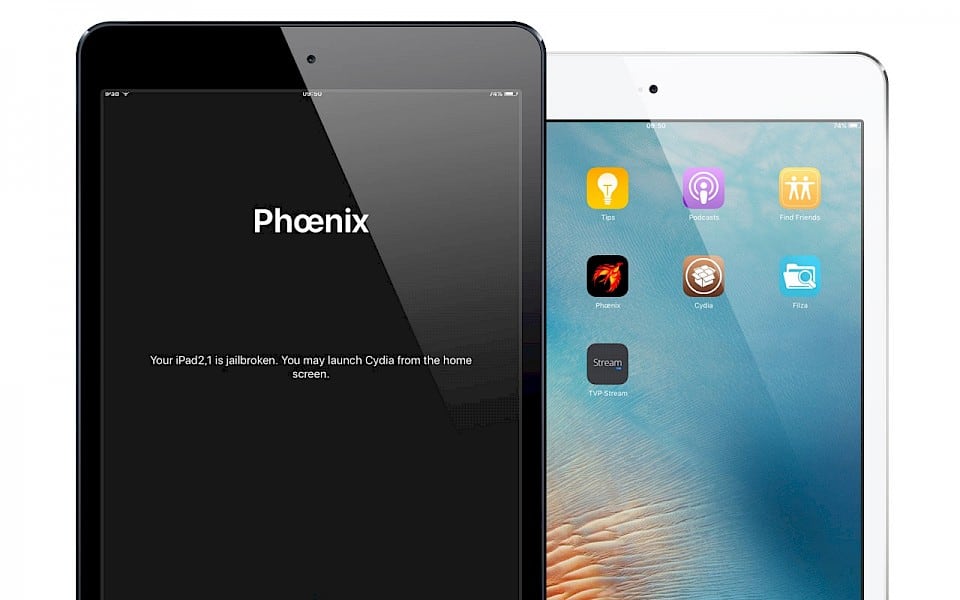 Now when we are waiting for iOS 13, it obvious that version 9.3.5 is really out-of-date. Apple doesn't support your device anymore and the best option to refresh your device is to install some apps and tweaks created by the jailbreak community. Phoenix will allow you to access those apps.
The jailbreak tool is really easy to use and it automatically detects if your device and iOS version is supported. Just remember, that after each restart of your iPhone, iPad, or iPod device you will need to re-jailbreak iOS 9.3.5 / 9.3.6 using Phoenix app. It shouldn't happen because the jailbreak works stable.
How to jailbreak iOS 9.3.5 - 9.3.6
AltStore can activate max 3 apps on your iPhone using the free certificate. Every 7 days after installing Phoenix Jailbreak, you need to resign the app and send it to the AltServer (running on PC or Mac), which installs the resigned tool back to your device using iTunes WiFi sync (works also using a USB cable).
Step 1. Download AltStore and install the app on your PC or Mac.
---
Or use any other Cydia Impactor alternative for Windows or macOS.
Step 2. Open Safari and download Phoenix IPA (24 MB).
Step 3. Lunch AltStore and navigate to "My Apps" section.
Step 4. Tap on the + button available form the left-right corner.
Step 5. Select downloaded Phoenix IPA file to install.
Step 6. AltStore will start installing Phoenix app for iOS.
Step 7. Phoenix app will be available from your home screen.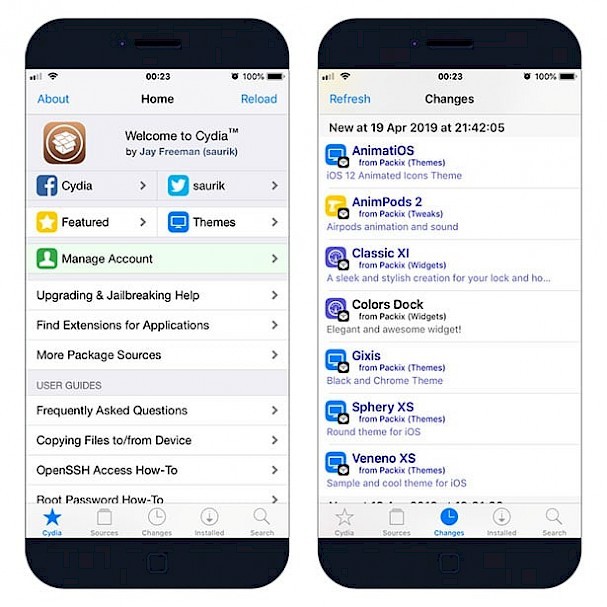 To prevent apps from expiring, AltStore can refresh apps in the background when using the same WiFi network as AltServer. The installed Phoenix Jailbreak will be not revoked in the least expected moment thanks to manual installation using your free Apple certificate. Remember that your PC must be on to sing IPAs.
Install Phoenix without a computer
If you don't own a PC you can also try to install Phoenix app with web links. This method uses an enterprise certificate that is regularly revoked by Apple.
It means that the Phoenix will stop opening. We provide for you mirrors for the jailbreak tool. If the links are not working, try again in the next 24h.
Step 1. Tap on button from Safari browser to install the app.
Step 2. Tap Install on message prompt "would like to install Phoenix".
Step 3. Phoenix Jailbreak App Icon will appear on your Home Screen.
Step 4. Navigate to Settings → General → Device Management.
Step 5. Find the newly installed Enterprise App Certificate.
Step 6. Click on the certificate name.
Step 7. Trust apps from the developer to run on your iPhone.
Step 8. Allow access to your data and tap Trust.
Step 9. Lunch Phoenix from Home Screen and tap Prepare For Jailbreak.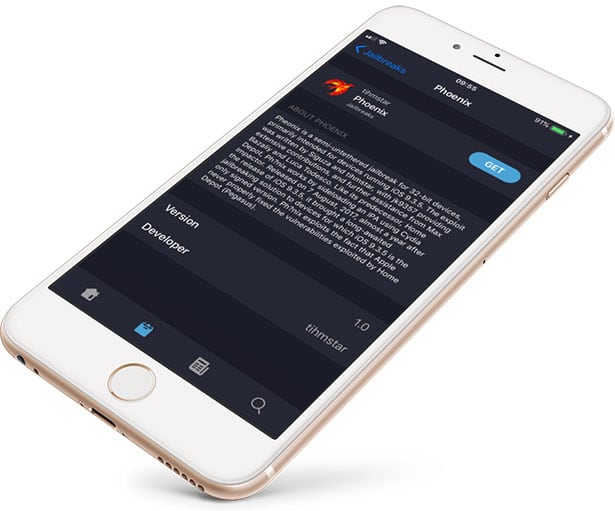 Changelog
v5 (23. Jul 2019)
Ships with offsets for iOS 9.3.6 now.
v4 (7. Oct 2017)
Adds the option to force a complete reinstall by holding down on "Kickstart Jailbreak".
Fixes two crashes when contacting phoenixpwn.com for offsets if...

...there is an SSL error.
...a status code of 200 is returned, but the response body is empty.
Frequently Asked Questions
Is there an untethered jailbreak for iOS 9.3.5?
No there is no untethered jailbreak for iOS 9.3.5 available. The only tool that allows you to jailbreak this version of iOS firmware is Phoenix. This is a semi-untethered jailbreak that will stop working every time after you restart the device.
How to download Phoenix app without a PC?
The only option to download the jailbreak tool is to use w direct web link from popular 3rd party AppStores. The problem with using this method is that all links are most of the time revoked and you can't open or install the Phoenix app on your device.
How to remove Phoenix jailbreak?
Phoenix is not a permanent jailbreak and it will stop working after you will restart the device. Remove all installed apps and tweaks from the Cydia package manager and restart the device to remove completely the jailbreak.
What happened to Phoenix jailbreak?
Phoenix works only on the older version of iOS 9.3.5 and 9.3.6 and was not developed for different system versions. The tool can be detected as a malware software but it's not. You can download safety the app on your device and proceed with the jailbreak.
Why the app isn't working?
Phoenix jailbreak could not be installed at this time. This message can be displayed when you try to install the application using a direct web link from Safari browser. Simply try again later or use all available links. Sooner or later one of the links will start working again.
Why Phoenix jailbreak official website is harmful?
Google Safe Browsing diagnostic page interpretants the official website as a potential page with harmful software that can trick you to install an unwonted app on your device. In reality, this is a safe website to jailbreak your iPhone and it's not a virus.
Is Phoenix jailbreak safe?
Using this iOS application is absolutely safe to use and it's not a virus. This semi-untethered tool will not apply any permanent changes to your device, and you can remove the changes with a simple restart of your device. This app will not harm your iPhone or iPad in any way.
Where to download the latest version of Phoenix?
The most secure and safe way to download Phoenix to jailbreak your iOS device it to use direct links provided by our website above. The is also an option to sign with your own certificate and sideload the IPA files by yourself to the iDevice. All instructions are available above.
You might also like