Phoenix Jailbreak Download for iOS 9.3.6 / no computer
kuba - Tuesday, 23 July 2019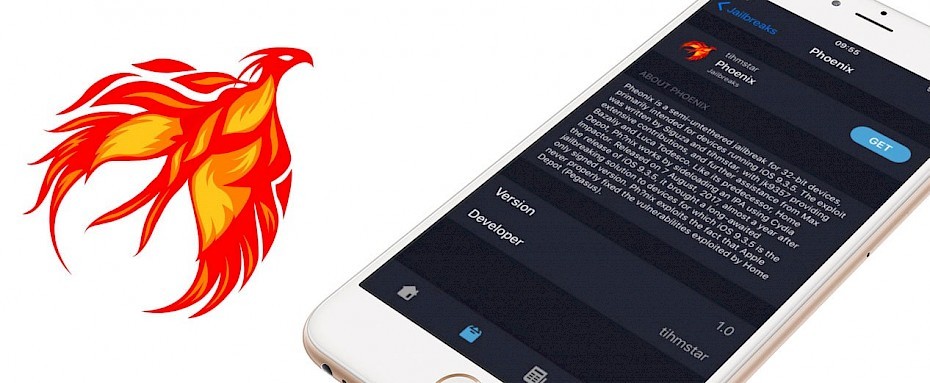 iOS 9.3.5 was jailbroken over a year later after the official Apple release. Phoenix Jailbreak is the first semi-untethered jailbreak for all 32-bit devices on iOS 9.3.5 / 3.3.6 develope by Siguza and tihmstar. Install Phoenix without a computer or download and sideload IPA file to your iPhone, iPod, and iPad.
What is Phoenix Jailbreak?
Phoenix Jailbreak is a free tool to jailbreak all older devices running iOS 9.3.5 / 9.3.6 including iPad 2/3, iPad mini, iPhone 4s, iPod 5g: A5, iPad 4, and iPhone 5/5c: A6. After jailbreak, Phoenix will install Cydia app on iOS from where you can install apps, tweaks, libraries, etc. from different Cydia Repositories.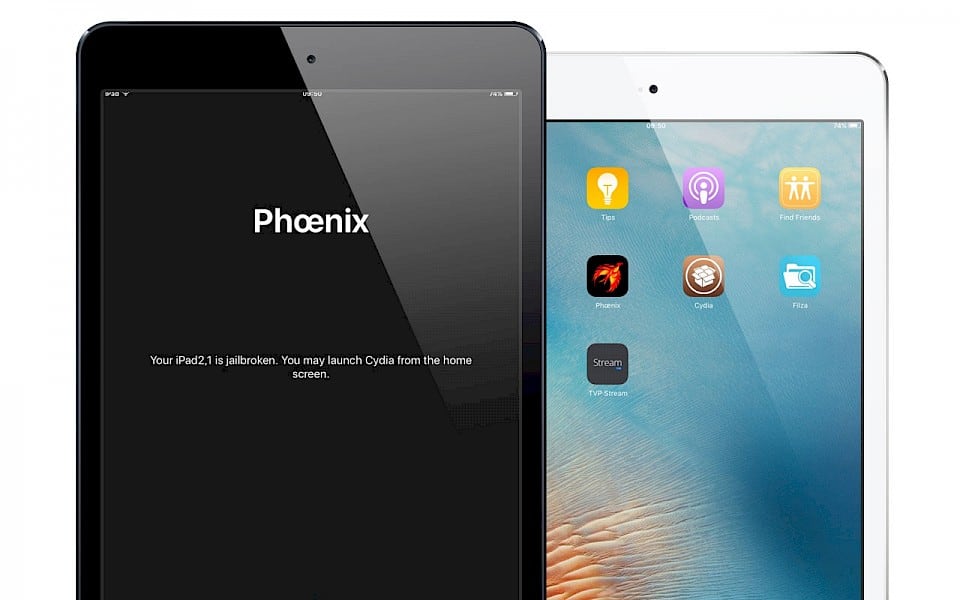 Now when we are waiting for iOS 13, it obvious that version 9.3.5 is really out-of-date. Apple doesn't support your device anymore and the best option to refresh your device is to install some apps and tweaks created by the jailbreak community. Phoenix will allow you to access those apps.
The jailbreak tool is really easy to use and it automatically detects if your device and iOS version is supported. Just remember, that after each restart of your iPhone, iPad or iPod device you will need to re-jailbreak iOS 9.3.5 / 9.3.6 using Phoenix app. It shouldn't happen because the jailbreak works stable.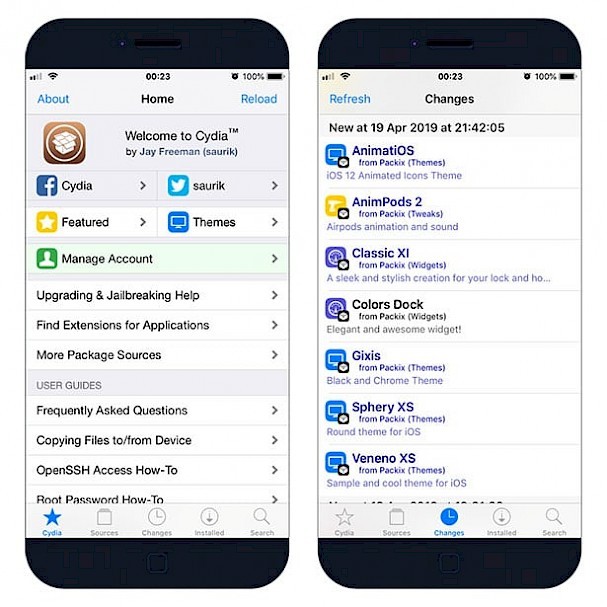 How to jailbreak iOS 9.3.5 - 9.3.6 with Phoenix
Download Phoenix IPA file and sign it using Cydia Impactor (Windows, Linux, Mac) and sideload the app. We provide a full step-by-step guide on How to use Cydia Impactor to install IPA files on iOS.
Step 1. Download Cydia Impactor (broken), and unzip the file.
---
Alternatively, sign the IPA using AltDeploy on Mac or AltServerPatcher, 3uTools on Windows.
---
Step 2. Download Phoenix.IPA (24 MB).
Step 3. Open Cydia Impactor and navigate to Device → Install Package.
Step 4. Select the Phoenix.ipa version 5 file to install.

Step 6. Enter your AppleID and app-specific password to sign apps not provided by Apple.
Step 7. Add the certificate to trusted from Settings → General → Device Management.
Step 8. Open Phoenix app and tap Prepare For Jailbreak.
---
Download Phoenix Jailbreak without a computer
Step 1. Install Panda Helper Store (iOSNinja).
Step 2. Navigate to Utilities category.
Step 3. Install Phoenix app on your iOS device.
Step 4. Lunch Phoenix from Home Screen and tap Prepare For Jailbreak.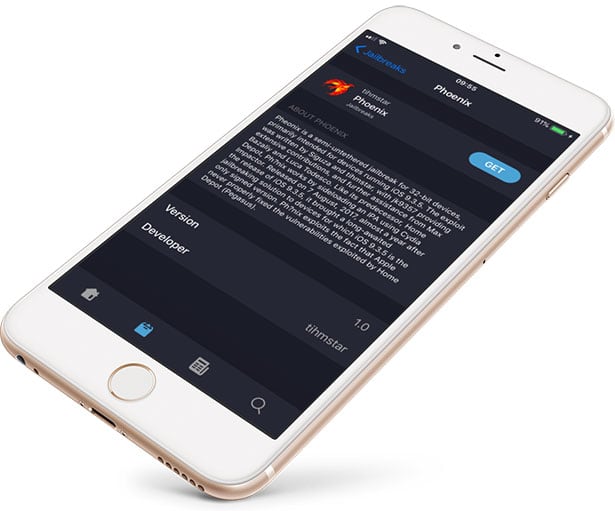 Changelog
v5 (23. Jul 2019)
Ships with offsets for iOS 9.3.6 now.
v4 (7. Oct 2017)
Adds the option to force a complete reinstall by holding down on "Kickstart Jailbreak".
Fixes two crashes when contacting phoenixpwn.com for offsets if...

...there is an SSL error.
...a status code of 200 is returned, but the response body is empty.