CalicoCat created a simple tweak for iOS devices allowing to customize the Home screen's standard page indicator. Redesign the Apple page indicator available just above the Dock. Install PageBar jailbreak tweak for free from official Cydia Repository.
What is PageBar?
PageBar jailbreak tweak lets you customize how your Home screen's page indicator looks on jailbroken iOS device. Select one from 4 available styles (Default, Pagebar, Minidots, Hiden), chose active and inactive dots color, or change bar hight and offset.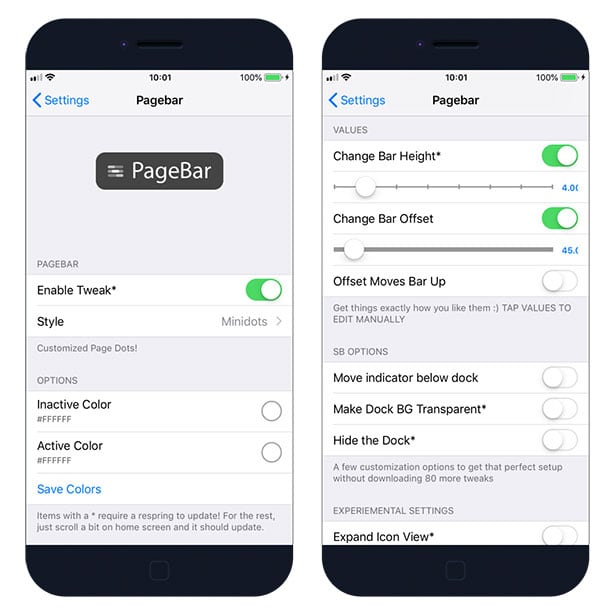 Pagebar is a complete redesign for the page dots. Fully colorable, movable, and with more and more themes being added constantly, it's designed to work with any setup and tie it all together.
Access all PageBar tweak options from preference pane in Settings app. The app features also an option to hide the dock, make the dock background transparent, and move the indicator below dock position. Moreover, select your preferred color for inactive and active page dots.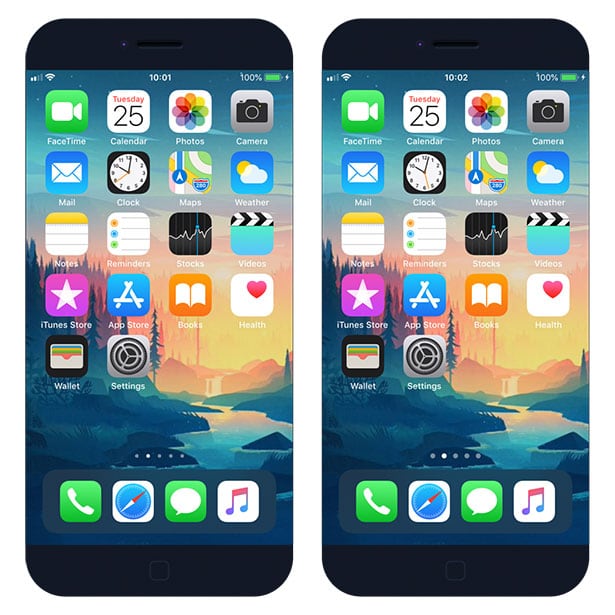 The tweak is compatible with iOS 10, iOS 11, and iOS 12 including A12 devices. The developer provides a Respring button from the Setting pane that allows you to apply changes, but most of them don't require this feature to change settings.
How to install PageBar
You are just a few steps from installing the tweak from Cydia Sources. To add PageBar Repository to your list of Cydia Sources follow our step-by-step guide.
Step 1. Open the Cydia app on your device.
Step 2. Tap Sources → Edit → Add the official repo Nepeta repo or mirror via Nepeta Mirror.
Step 3. Switch to Search Tab and enter PageBar.
Step 4. Tap the Install button.
Step 5. The tweak can be configured from Settings → PageBar.
You might also like