The Notes application is an underrated tool on the iPhone.
It's a free app developed by Apple and is available on the iPhone, iPad, and Mac. With iCloud, it is possible to seamlessly take notes across all of the various Apple devices.
While intended to be used on the iPhone, many of these suggestions can be applied to the
Notes application for the iPad as well as the Mac.
Speaking on the topic of notes, here are 5 unique features in Notes that you should know of…
What exactly is Apple Notes?
Apple Notes is a note-taking program designed for note-taking by Apple. It's available on their iOS along with their macOS operating system and will be available on OS X 10.8 Mountain Lion. It is an app for writing brief text notes that can be shared between various devices through Apple. Apple's iCloud service.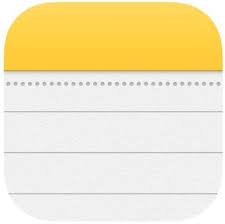 The application has the same interface on iOS and macOS that has a smooth paper background for notes, as well as light yellow icons that suggest pencils or crayons.
Both applications had a heavily skeuomorphic interface, featuring the paper having a lined and textured layout. However, the Mountain Lion version placed this inside a leather-bound folder. The design was changed by a new design in OS X Mavericks and iOS 7.
The Notes application is as safe as you want it to be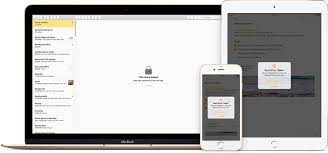 One of our favorite features of the app is the capability to lock a note by using a Face ID or a password. It must be configured in settings before use.
Click Settings, Notes, then Password to generate passwords or turn "Use Face ID" on. Note that if the device has a Touch ID, you will have to unlock it using this method, not using Face ID.
To lock a note, click towards the 3 dots at the top of the right-hand corner of the note, and then press "Lock."
Collaboration with others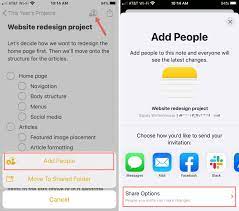 Notes can be shared with other people to grant them editing access. In addition, the iOS 15 update introduced Activity View, which displays a list of changes between the last time the notes were opened and the current time. It also has a daily listing of the activities of every collaborator.
Click on the note to see the details of the modifications. In addition, the note will display dates and times for editing and color-coded names of others who collaborated.
You can also tag other users by using the letter "@" to identify them.
If you wish to share a note but not allow others to edit it, you can make sure you send an original copy.
Scan documents seamlessly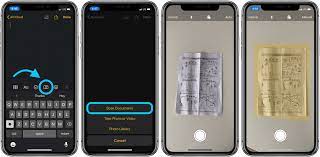 There is no need for an old, clunky scanner. Just click the camera icon and click "Scan Documents." Place your document in the frame (one page at a time). Notes will do the remainder.
With the camera icon, you can also snap pictures or videos that will be uploaded automatically to the note. Although you aren't able to make any major edits, you can draw your notes or keep them in the note.
Photos or videos that you take inside the Notes application are saved in Photos. You can also upload any existing images or videos that you have saved to the Photos app.
Write or draw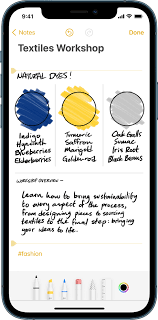 Notes are a great way to sketch or write things down. Even though the iPhone does not have Apple Pencil support, you can draw with your fingers or a stylus from a third-party source found on this page.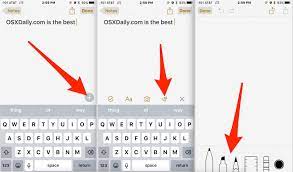 Suppose your finger is pressed on the pencil icon on the bottom. In that case, you'll be presented with six tools: a pencil, highlighter marker, eraser, marker, lasso tool, and a ruler. The tools give users the chance to make beautiful notes in the app for free. The majority of the tools' functions are easy to understand.
But what you may not be aware of with this tool, the lasso, is that it can grab a portion to click on and move it to another location.
Create your format to suit your needs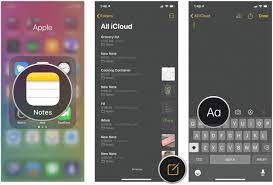 Notes app users can alter the formatting of their text to match different styles. It is possible to add titles, headings, italics, bullet points, and many other options.
Although most notes are kept brief, this is an excellent alternative for users looking for greater flexibility in the app. It's also possible to make lists of tasks and tables.
Winding-up
And those were the 5 special features about Notes that you should know.
Hope you liked the article. We will be back soon with other fun hacks and tutorials, until then. Stay Tuned, Good Day!
You might also like