Gradually, a lot of iPhone and iPad users are being made to consider their security by Apple or third-party apps and are pushed to enable the two-factor authentication or text messaged short codes to ensure the identity when logging in to an app or a service.
As a result, there could be a lot of messages on your device after some time, especially if you tend to use a lot of apps and services that you tend to log in and out of frequently. So, there can be a building in your Messages app that can take up a lot of memory in your device as well. And trust me, you don't want to delete them manually as it is a long and tedious process.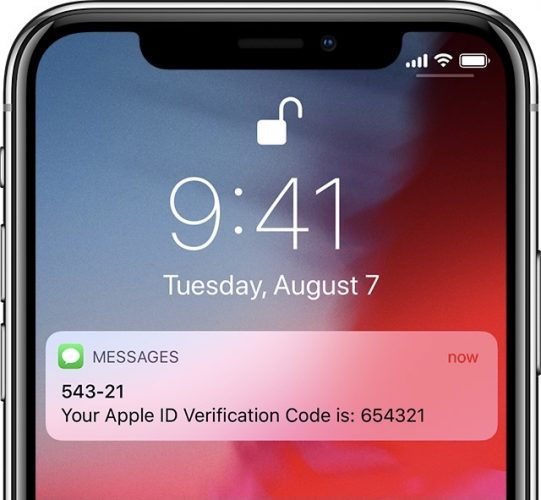 Well, there is a new jailbreak tweak in the market that could help you out with this by iOS developer Arcas. NoMoreShortCodes is a new and free jailbreak tweak that automatically deletes the messages containing short codes after a specific period of time. This would be extremely useful as this will let the user automatically delete the entire two-factor authentication and short code messages from their Messages app after these messages have fulfilled their purpose. And you won't have to deal with so much clutter in the Messages app anymore as well and won't have to find time to delete these manually later.
Once you have installed this tweak, a dedicated preference pane will be added in the Settings app from where the user can configure this tweak as they like. Here are a few options that you would find in the Settings:
Turn on or off NoMoreShortCodes whenever you want
Turn on the Agree to Terms toggle switch to confirm that you want the messages to be actually deleted
Input the number of seconds after which a message would be deleted after it has served its purpose (default value is 60 seconds. Make sure you give yourself enough time to view and use the message code before you delete it)
Check the number of messages that have been deleted with the NoMoreShortCodes tweak
Respring the device to save the changes that you have made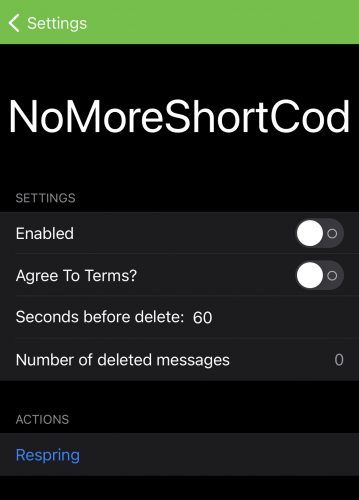 A lot of users might feel that they don't need the NoMoreShortCodes tweak but this is one handy tweak to use. We all get these shortcodes from apps or our services to confirm our identity and have to either go back to delete those messages or just wait for their Messages app to get cluttered, both options are equally annoying.
So, if you would like to try out the new NoMoreShortCodes tweak, then you can simply download it for free from the Twickd repository with the help of your favorite package manager. This tweak offers support for jailbroken iOS 13 and 14 devices.
Are you thinking of getting this new jailbreak tweak for your device to make your Messages app clutter-free? Let us know what you think in the comment section below!
You might also like