Like every second quarter this year, Apple has released a bunch of important security updates for their products.
Here are all the major updates this second quarter brings.
The News
Apple has issued security updates that address flaws in a variety of products. A hacker could exploit some of these vulnerabilities to take control of an affected system. Apple notes they are aware of research that suggests CVE-2022-22675 could have been actively exploited. CVE-2022-22675 is a vulnerability that affects watchOS, tvOS, and macOS Big Sur.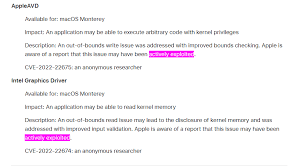 CISA invites administrators and users to go through these Apple Security Pages for the products listed below and then apply the required updates.
watchOS 8.6.
TV OS 15.3
macOS Catalina
macOS Big Sur 11.6.6
Monterey 12.4 for Mac
iOS 15.5 as well iPad OS 15.5
XCode 13.4:
WatchOS 8.6: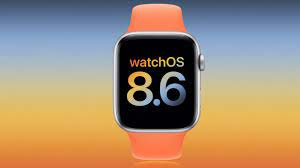 Alongside the release of iOS 15.5 on the iPhone and iPadOS 15.5 for the iPhone, along with iPadOS 15.5 on Apple's iPad, Apple also released watchOS 8.6 for the Apple Watch.
The latest update to the watchOS 8.6 software update includes some bugs fixed and performance enhancements. It also supports Apple's ECG feature for users from Mexico.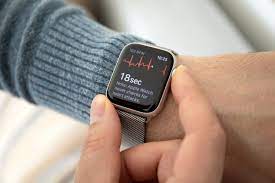 The update is available for download on your Apple Watch. This is done through your Apple Watch app on your iPhone.
To install the update, you must first charge the Apple Watch and ensure that it has at least 50% battery life.
While there aren't any significant changes to the Apple Watch, However, if you're looking for major new features on the Apple Watch in this new software update.
However, we are likely to discover a variety of new features that will be coming to the Apple Watch at the Worldwide Developer Conference in the coming month.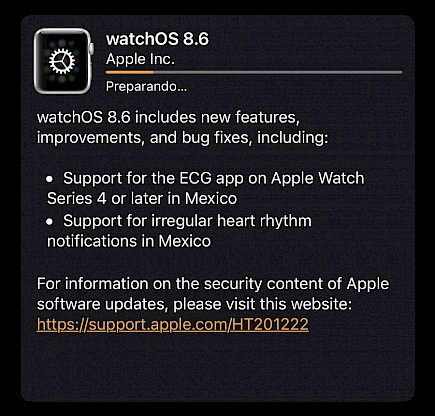 At their Worldwide Developer Conference in June, Apple will announce watchOS 9, iOS 16, and iPadOS 16, as well as TVOS 16, and a brand new version of macOS. The conference will take place between June 6th and the 10th of June.
It is going to be fascinating to find out what new features will be added to the Apple Watch with the watchOS 9.0 update since this is an important release.
tvOS15.3: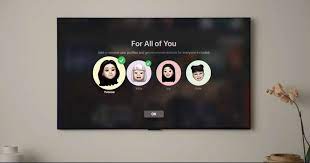 Apple has released tvOS 15.3 along with HomePod software 15.3 to the general public, and the latest updates focus on the stability of the platform, bug fixes, and enhancements to the ecosystem.
The tvOS updates will be automatically installed. However, it is also possible to install them manually on an Apple TV through the Settings app. Users can also update their HomePods through the Home application for iOS as well as macOS.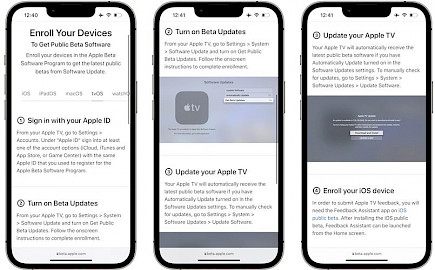 The updates to TVOS are typically minor maintenance releases, bringing support for services and products as well as improving the user experience in tiny ways. Sometimes, updates bring new features; however, at this stage, it doesn't appear that way with this version.
macOS Catalina: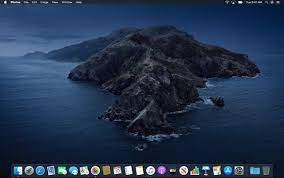 The latest version of the world's top desktop operating system, macOS, is available for download as a no-cost software update.
With macOS Catalina, users will be able to play Apple Arcade, a groundbreaking new subscription service for games that features unique, brand-new games created by the world's most innovative developers.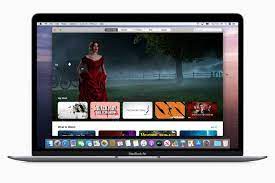 To add to the entertainment options for your Mac, Catalina also features a new Mac version of Apple Music, Apple Podcasts, and Apple TV apps.
iOS 15.5 and iPadOS 15.5:
Apple iOS 15.5 doesn't make any significant modifications to the feature list of iPhones. There are, however, enough modifications under the hood.
Here are a few new features you'll be able to see in the iOS 15.5 update: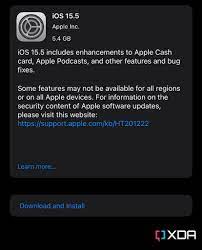 One of the major modifications has been made as an update to the Podcast app. The Podcast application now comes with an updated setting that allows users to select the number of podcast episodes that can be saved either on the iPad or the iPhone.

The new setting will erase older podcasts on the device while maintaining the number of episodes that can be stored on the mobile. Apple Pay Cash (Apple Pay):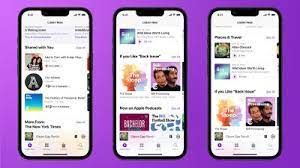 The Pay Cash section of the Wallet now has distinct "Request" and "Send" buttons. It will be simpler for users to manage their cash. The universal control feature in iPadOS 15.5 has been released from beta. The 15.5 update is the stable version for eligible iPads.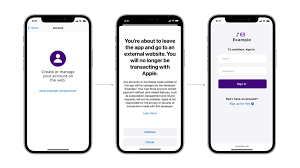 Universal Control is designed to let you control multiple iPads and Macs using only one trackpad or mouse. iOS 15.5 is also the first version to include a long-awaited feature called "External Link Account Entitlement".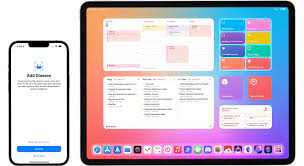 This new feature allows apps to link to an external site for managing their account as well as managing other aspects. For instance, an application similar to Spotify can allow users to sign up for its services outside of Apple's App Store purchase system.

Apple has also announced a new feature that restricts certain media that was taken at specific locations from appearing in Photos Memories. For example, if you mark a place like your home, it will be one of the sensitive places.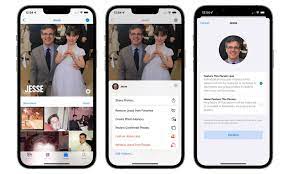 The images won't appear from this particular location in the iPhone's Photo Memories. Apple has made available an API for third-party music applications (aside from Apple Music) for users to control the speed of playback of music.
The API has been released after it was deactivated from iOS 15.4. In addition to these minor feature updates, iOS 15.5, as well as iPadOS 15.5, will include an array of security enhancements. The latest update contains more than 25 security enhancements and has been listed on Apple's official security support website.
Winding-up
We advise all our readers to update their respective Apple devices to enjoy a seamless performance.
And, that's all from us now. We will be back soon with more updates but until then. Stay tuned and have a Good Day!
You might also like