Moviebox iOS - how to download the app on iPhone
kuba - Monday, 2 December 2019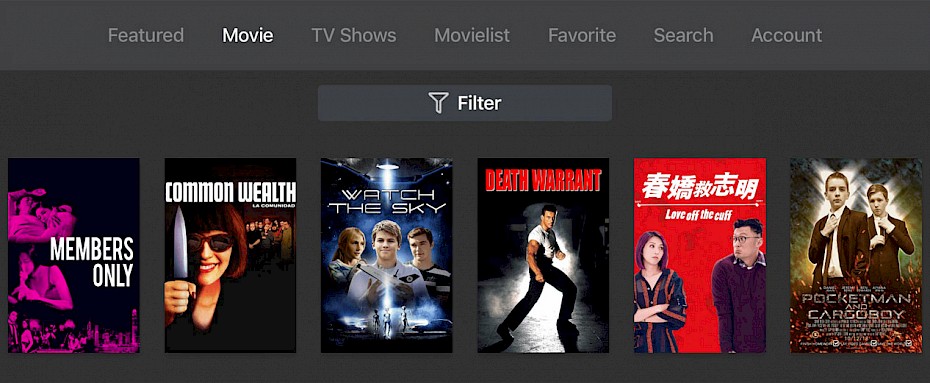 Moviebox Pro is one of the most popular iOS apps allowing you to watch your favorite movies and TV shows directly on the screen of your mobile device. The application is available for mobile devices, Apple TV, and Android TV. Discover Moviebox iOS and how to download it without a computer.
What is Moviebox iOS?
Moviebox Pro VIP offers the same features that the free version and adds support for HD (720p), FHD (1080p), 360 videos, higher streaming speeds, no ads, and last but not least native TV versions of the app for Apple TV and Android TV. Google Account is used to save users fav and play history. Also, download videos directly to the device, and you can select subtitles to display in the movie.
Access more than 10.000 movies and TV shows from the platform. The original Moviebox iOS app was discontinued and it's not available for download anymore. The successor, Pro version, offers similar features but it comes also with paid VIP membership offering HD quality streams.
Discover how to download Moviebox on iOS.
What features offers Moviebox Pro?
Free to watch SD videos and with paid subscription also HD videos
Multi-language subtitle switching
Multi-audio switching
Daily database updates
Download files for offline viewing
CDN network for fast video streaming
H265 encoding
Moviebox iOS supports Apple TV 3rd generation. To watch movies on those devices it's required to activate screen mirror function or AirPlay from the control center. The TV App for AppleTV and AndroidTV Box can be downloaded from the official website.
Apple TV is supported on 4 generations or 4K or newer, and only for VIP members.
How to download Moviebox iOS
Installing Moviebox iOS app on your device is absolutely safe. You can download the iOS native application for free and remove it like any other app from the home screen. Using the app is free but if you like to activate VIP features it is required to make a payment via PayPal account.
Download Moviebox Pro on iOS without a computer
Get Moviebox iOS installed on your iPhone without a computer. Moreover, you don't need to jailbreak your device to access free features and you can login with your Google account. The app works on all iOS version but it is recommended to run it on iOS 11.3 and higher.
When you install Moviebox iOS free without PC it can happen that the app will stop working. The reason for this is that Apple will revoke the installed certificate. To make Moviebox Pro work again you will need to remove the app and reinstall it using the same steps from below.
Step 1. Click Install Moviebox Pro from your browser. (mirror 1, PandaHelper mirror)
Step 2. Tap Install on message prompt "ignition.fun would like to install MovieBoxPro".
Step 3. Spotify Premium Icon will appear on your Home Screen.
Step 4. Navigate to Settings → General → Device Management.
Step 5. Find the newly installed Enterprise App Certificate.
Step 6. Click on the certificate name.
Step 7. Trust apps from the developer to run on your iPhone.
Step 8. Allow access to your data and tap Trust.
Step 9. Run Moviebox iOS app and login to your Google account.
If you have a problem installing Moviebox iOS from our link you can also try alternative options and find the app via popular Cracked App Stores. Free Moviebox app is available via Ignition App, CyrusHub, Panda Helper, and TopStore. Usually when the download will not start simply try again later.
When you completed all step your cracked Moviebox app should be installed correctly on your iPhone. After Moviebox iOS will be downloaded you can't run the app. An Untrusted Developers Message will appear and it's required to complete all tasks from Step 4 in our guide above.
Every movie or TV shows come with a proper description that includes video quality, audio language, genre, cast and director, option to watch the trailer, discover related movies, and also download the file for offline viewing. You can also add movies to favorites for quick access and recover after revoke.
Moviebox Pro VIP Plans
Moviebox VIP doesn't offer refunds so be 100% sure when you will buy the service. You can pay for the service just for the month or activate the auto-renew in the following time. If you are willing to use the app often there are great deals for 25% or even 50% off in long commitment. Payments via PayPal. On every type of Moviebox app account, you can activate up to 5 devices.
Moviebox 1 Month package for $3.99 / $3.99 per month
Moviebox 6 Months package for $17.94 / $2.99 per month
Moviebox 12 Months package for $23.88 / $1.99 per month
What are the best Moviebox alternatives for iOS?
1. MediaBox HD
MediaBox HD is a great alternative for Moviebox iOS app packed with a lot of unique features allowing to play movies on mobile device or TV. The app supports DLNA receivers and AirPlay offered by Apple TV. All titles come with trailers, download and play options, and VIP users have access to soundtracks.
2. Popcorn Time iOS
Popcorn Time iOS is a free app allowing you to stream and watch movies, and the latest episodes of popular TV series from your mobile screen. The player aggregates links to torrent files with video. Access movies and TV series bookmarks from the main page. Top Moviebox iOS replacement.
3. CotoMovies
CotoMovies is a continuation of Bobby Movie, a free mobile streaming app for iOS 12 - 11. Use the app to download or stream video directly to your iPhone or TV. Moreover, the iOS app offers support for Chromecast, Airplay, Smart TV, Android TV Box, Web Browser, and Game Consoles.
4. ToonsNow
ToonsNow is a free Moviebox iOS alternative with a catalog of cartoons, anime movies and TV series featuring total over 13500+ videos and raising. The app supports Standard player for playing MP4 or MOV files, as well as VLC player for MKV, AVI file formats compatible with AirPlay.
5. ZiniTevi
ZiniTevi is a great movie app alternative for Moviebox iOS offering access to your favorited videos and TV shows on iOS. The app offers full support for AirPlay allowing you to cast videos directly to any device connected to Apple TV. Cast videos to DLNA devices, or Google Chromecast.
6. Box Loca
Box Loca for iOS is a free app to watch the most popular movies and TV shows on your mobile device screen. It was published in the AppStore as a free tool to track your favorite TV shows and movies, discover upcoming films in theatres, read news about production, etc.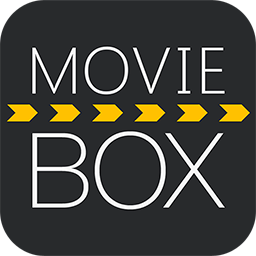 Frequently Asked Questions
Dose Moviebox work on iOS 12?
Yes, Moviebox app works on all iOS 12 devices. There is also no need to use a computer to sideload the app. Simply click the installation link from Safari browser and proceed with all steps.
Is Moviebox iOS legal?
The Moviebox app is legal but downloading or streaming copyright movies is illegal depending on the country you are living in. Using an application to watch movies for free is illegal.
Is there a Showbox for iPhone?
Showbox app was discontinued and is no longer available for download. Even when you will manage to install the app no content will be displayed. Moviebox Pro is the Showbox successor.
Can Moviebox Pro be trusted?
Installing Moviebox Pro for the official source is always secure. No viruses will be installed on your device. Install the app from links above and enjoy the 100% secure version of the platform.
Can Moviebox iOS be streamed to TV?
Yes, you can stream all videos from Moviebox app directly to Apple TV, DLNA, or Android TV. For premium members, there is also available an native app version for TV's.