Apple has officially kicked off the season of shopping for the holidays by launching its annually published Holiday Gift Guide.
For the first time, Apple has promoted the Guide using the slogan "Let the holidays be for everyone." Check out this article to find the complete details.
The News: How can you benefit from it
The gift guide page that includes the adage, "Let the holidays be for everyone," isn't filled with many big surprises since it's mostly an overview of Apple products we already know and enjoy. The products are divided into categories like video and creativity, health and fitness, and entertainment.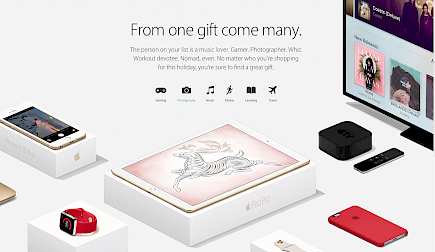 The options for each category are clear and include photos and video with the iPhone 13 and iPhone 13 Pro. Creative with the M1 Pro/Max, the most recent M1 powered MacBook Pro, iPad Pro, and a 24-inch iMac, as well as the iPad mini, as well as accessories such as the Apple Pencil.
Health & Fitness is primarily focused on the Apple Watch and the third-generation AirPods. The Apple Watch and third-generation AirPods and Entertainment concentrate specifically on the HomePod mini, as well as the entire AirPods range, including the Apple TV 4K, tucked away further down the page.
In this year's edition, Apple offers a special edition Apple Gift Card featuring the theme of Christmas. Like all gift cards, they are available via email. Still, if you prefer to have them personally delivered, they will come with a red Apple logo sticker that has the design of a gift wrapper on it as well.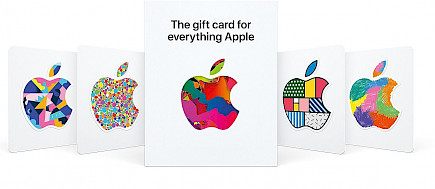 Apple Present Cards may be purchased in any amount up to $2,000, making them an excellent method to utilize a specified amount to successfully gift a specific Apple product to someone, particularly for goods such as an Apple Watch, iPhone, or iPad, where you may be unsure of what color or style to choose.
Make Your Own Unique Holiday Cards by Apple
This year's Holiday Gift Guide includes a free download of a Keynote template that lets you design and personalize your own holiday card.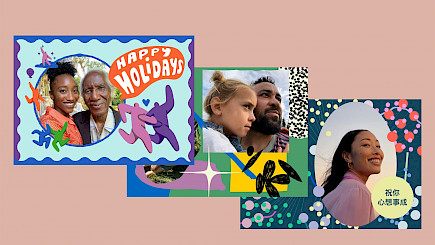 The Keynote document offers a wealth of guidelines for people who are new to Apple's Keynote application, such as sharing your card online through Messages or Mail. It also provides guidelines on how to print the card by using Maps to find print shops in your area or finding a printing company through the App Store.
Apple has also linked this with "Today at Apple," thereby making the card into an at-home session. The Keynote template includes some tips and tricks for how to personalize the presentation throughout the slides. It also includes artful inspiration drawn from the artists who created the slides, which include Jocelyn Tsaih, Antti Kalevi, Hvass & Hannibal.
The 'Order By' Dates Feature for Apple Gift Cards
The year is here. Apple has helpfully listed "Order By" deadlines for all its products. While some of them seem a bit late for December, we wouldn't suggest placing any bets.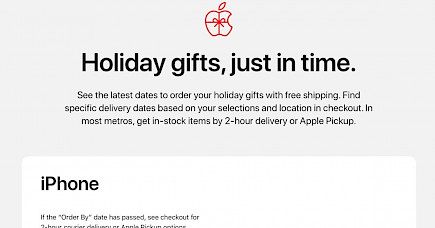 Suppose you're searching for a last-minute gift. In that case, Apple notes that you might be able to locate products in stock for pick-up at your local Apple Store or have two-hour delivery from a courier in cities with major population centers. Again, however, this isn't something we'd advise relying on, as it's likely to depend entirely on the items that each Apple Store has in stock at any given moment.
At the moment, it appears that you'll have the option to buy a brand new iPhone up to December 22. However, if you're in the market for the iPad mini 6, then the deadline is November 16.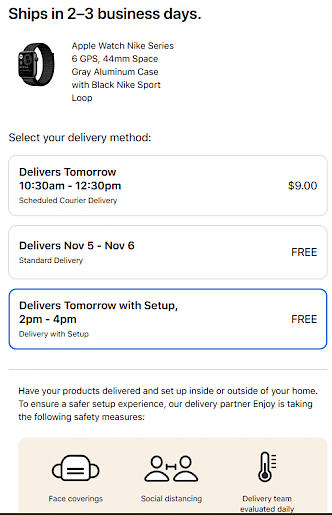 The company's extended holiday refund policy is also currently in force, and you'll have until January 8, 2022, to start the return of anything that you received between November 1 and December 25.
Winding-up
Apple also stated that it "provides order-by dates for free home delivery across all goods so consumers can get their gifts when they need them" during a holiday shopping season that would be impacted by supply challenges. We have discussed everything about Apple's gift guide.
And, this is all for now. Stay tuned for more exciting news and updates. Good Day!

You might also like