Theme message bubbles on iOS with MessageColors
kuba - Thursday, 25 April 2019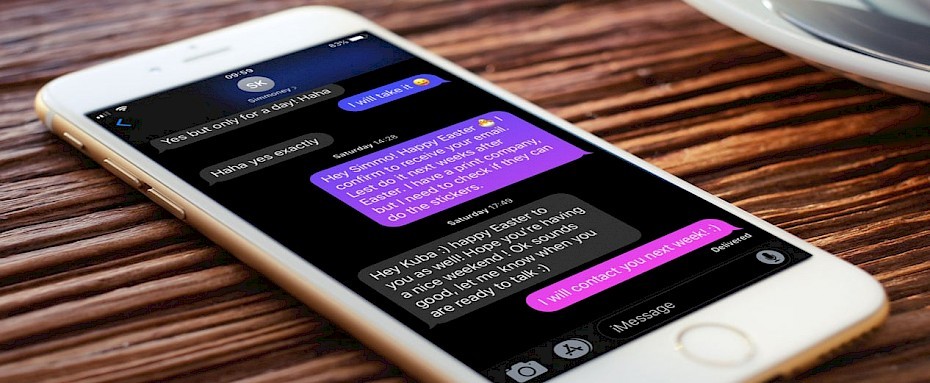 MessageColors allows you to customize colors used in Messages app on your iPhone, add new gradients to message bubbles, and even activate the Dark Mode. Install the free iOS jailbreak tweak from official Cydia Repositories. The app is compatible with iOS 11 and iOS 12.
MessageColors is a simple iOS jailbreak tweak allowing you to change the colors of bubbles in Messages app. From app settings you can enable or disable the tweak on demand, toggle Dark Mode on or off, configure the iMessage and SMS bubble primary color, secondary color, incoming colour.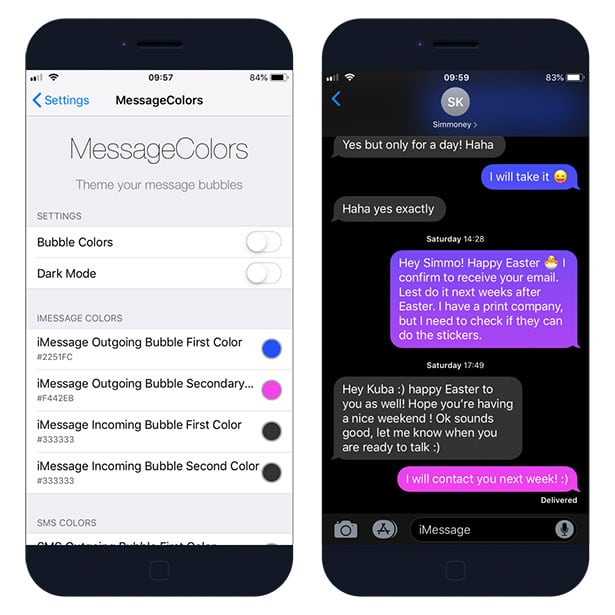 The developer implemented the libcolorpicker library allowing you to use a full-fledged color picker rather than a pre-defined list of general colors. Moreover, activate the Dark Mode for Messages app's background and then colorize the message bubbles to colors you like.
How to install MessageColors
You are just a few steps from installing the tweak from Cydia Sources. To add MessageColors Repository to your list of Cydia Sources follow our step-by-step guide.
Step 1. Open the Cydia app on your device.
Step 2. Tap Sources → Edit → Add the official RestiveConch repo.
Step 3. Switch to Search Tab and enter MessageColors.
Step 4. Tap the Install button.
Step 5. Configure the tweak from Settings → MessageColors.