One of the best things about jailbreaking is that you can easily customize the look of your system and how it behaves without needing to rely on Apple and having to follow the limitations put by them. Although installing the themes would definitely change the look of your handset and make it stand out from the other similar devices but there are several good jailbreak tweaks that can help you change the aesthetics of the handsets as well.
One such aesthetically-driven jailbreak tweak is the newly released Meredith by iOS developer Luki120. This tweak can tremendously improve your user experience as it allows the users to tint the iOS user interface on their handsets. With a support for a wide range of apps, Meredith can be used to change the look of the native apps, third-party apps, and even the package managers that you usually use to install your favorite add-ons.
After installing Meredith, a dedicated preference pane is added to the Settings app that can be used to configure the tweak as you want. You can use the settings to do the following: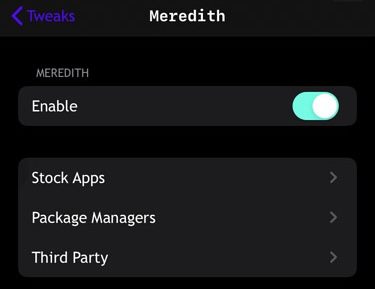 Customize the UI tinting for the native apps by choosing the color for the in-app text, choosing the color for app's native tint color, and choosing from the pre-set colors. The pre-set colors include copper, aquarium, purple velvet, fuchsia, rose, mango, gold, and monochrome.
Customize the UI tinting for package managers – Cydia, Zebra, and Installer
Customize the UI tinting for third-party apps such as Discord, Instagram, Netflix, Apollo, Reddit, WhatsApp Messenger, and Signal
Although Meredith offers good support for the native apps, it doesn't offer support for all the third-party apps that are usually available on the handset. This is so because third-party apps usually have an interface that doesn't match Apple's native design so these apps have carefully-crafted code to ensure that there is no change in the tinting.
For some jailbreakers, Meredith might not be much use as it doesn't offer support for Sileo package manager that is usually pre-installed with the default Odyssey jailbreak but it does offer support for other package managers. If you are a jailbreaker who likes tinting, then you will find Meredith to be quite easy to use and it will allow you to change the complete look and feel of your device so that your apps have more personality.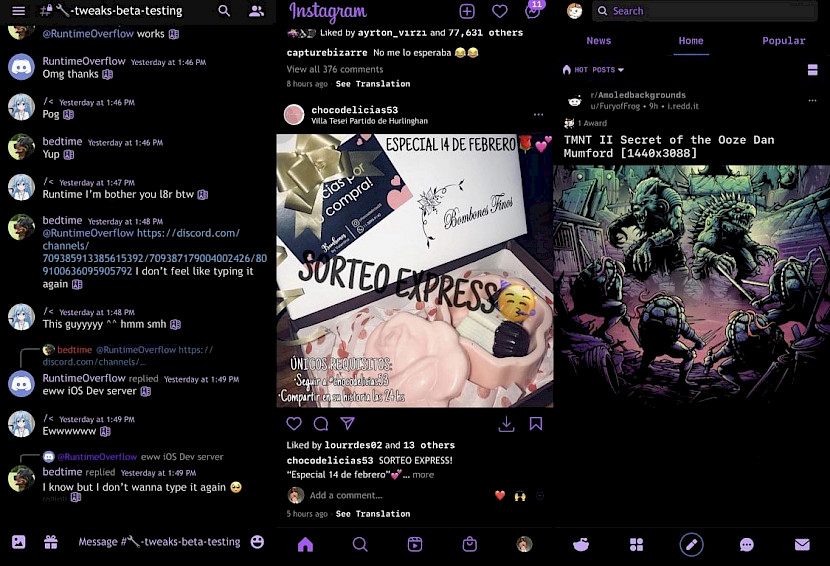 You might want red or purple instead of Apple's default blue tinting and Meredith can help you with that and promises a unique user interface experience. If you are interested in trying out Meredith, then you can download it from the Twickd repository for $0.74 but do remember that this is the sale price and can easily change in the coming weeks. This tweak currently supports iOS 13 and 14 devices and might be capable of supporting older versions as well even though it hasn't been tested on them till now.
Will you be using Meredith to colorize the apps on your Apple interface? Do let us know in the comment section below!
You might also like