In some of our previous articles, we have broadly spoken about MafSage and how it will eventually change the charging experience among iPhone users.
And to be honest, everything seemed fine, until now. According to many recent reports and complaints from users all around the globe. The MagSafe is unable to fast-charge a lot of new devices that have been released in the third quarter of 2021. But, why is that so?
Well, let's find out.
The News:
The Apple MagSafe Duo Charger that was launched in 2020 isn't able to charge the latest Apple Watch Series 7. Apple has confirmed this.
The MagSafe Duo Charger, priced at $129 that was released with iPhone 12, is a new accessory that, when used with iPhone 12, can charge both an Apple Watch and an iPhone simultaneously. But, it doesn't support the latest fast charging feature added to the 2021 Apple Watch Series 7 models.
"MagSafe Duo Charger doesn't support fast charging with Apple Watch Series 7. To fast charge your Apple Watch Series 7, use the Apple USB-C Magnetic Fast Charging Cable, "Apple said in an update to its support documentation last Friday.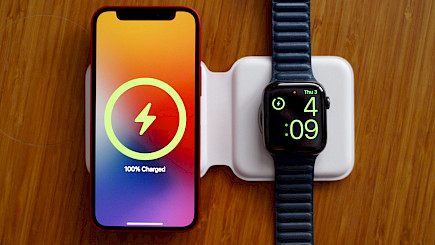 The MagSafe Duo Charger is the standard quick charging puck. However, fast charging speeds on Apple Watch Series 7 require an upgraded puck. Apple is yet to update its MagSafe Duo with the necessary hardware.
Apple has released a document of support earlier this week that outlines certain requirements for rapid charging of the Apple Watch Series 7. In addition, the speedy charging feature is claimed to be able to charge the Apple Watch up to 33 percent more quickly than regular charging. It can reach an 80% charge in only 45 minutes.
MagSafe Charger is a single charging pad with recyclable rare earth magnets that are surrounded by a Qi wireless charger that is connected to a USB-C cable that is 1m long. The MagSafe charger can provide up to 15W of power to the iPhone 12 and 13 series. However, it is not compatible with those with the iPhone 12 Mini as well as the 13 Mini that supports 12-watt power.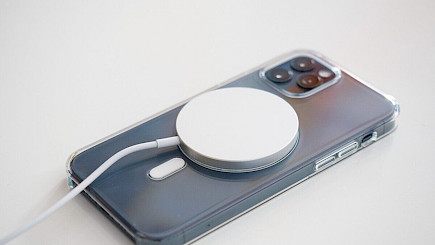 It is also able to charge other Qi-certified devices like older iPhone models as well as AirPods. However, tests have revealed that MagSafe charges much slower than 7.5 Watt Qi chargers for iPhones that are older in comparison to those in the iPhone 12 range.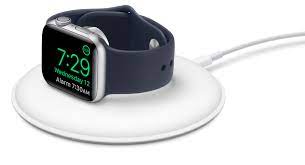 Mobiles that don't have MagSafe require manual alignment because they do not feature the built-in array magnets that lock with MagSafe. Instead, Apple recommends a 20W power adapter. In addition, people have reported that MagSafe Chargers create circular impressions onto leather-covered cases.
Its MagSafe Duo Charger folds into a charging mat that has a MagSafe charger to one end and the Apple Watch charger to the other. The Apple Watch charger disc can be raised to a 90-degree angle for charging a watch that has the wristband closed. In addition, the MagSafe Duo charger can be folded down when it is not being used.
The charger is equipped with the Lightning to USB-C cable, and Apple recommends the 30W USB-C Power Adapter that was released in the year 2018 and explained that their old 29 W adapter isn't compatible and can only charge only one device at a single time.

Tests of durability carried out in the hands of Apple Insider discovered that the hinge may fail by folding frequently, noting that it "started to break down at 180 folds and ultimately failed at 212." The iPhone 13 Pro's bigger camera array lifts the top end from the charger with such a case, but charging is not affected.
The MagSafe Duo does not support fast charging on the Apple Watch Series 7.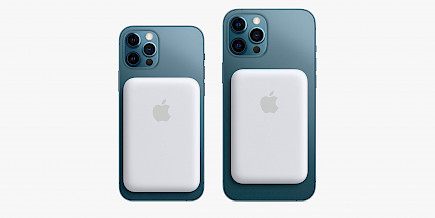 On July 20, 2021, Apple launched its MagSafe Battery Pack. It comes with an 11.13Wh 1,460mAh battery that will charge your iPhone with 5W. It can charge through Lightning or via USB, which can charge an attached iPhone with 15W or the reverse charge when it is connected with a compatible iPhone charging through Lightning.
Winding-up
As of now, the fast-charging problem is a real issue that Apple needs to deal with. According to some researchers, The updated electronics in Apple Watch Series 7 are so power-exhaustive that the MafSage is unable to supercharge it. Thus, Apple will have to work towards improving the MagSafe and upgrading its charging wattage to prevent any further problems in the future.

You might also like