As you all must know that the latest iPhone 12 device model offers an amazing video recording feature at 4K resolution, so it is no secret now that iPhone is one of the best pocket cameras for recording high-quality videos when you are traveling. But recording 4K videos is no use if you aren't able to efficiently process these video files on your PC. Well, a company named Digiarty is helping the users by releasing a powerful app for processing 4K UHD videos which are known as MacX Video Converter Pro.
With the help of this app, you can easily convert, edit, and download your media with an amazing performance so that you can use your Mac and Windows PC's CPU and GPU to their full capabilities. Below, we take a deep look into its features and how it can be of use to you.
4K Video Processing
One of the best features of MacX Video Converter Pro is that it lets you convert 4K UHD and HD videos and offers a large number of supported codecs. So, whatever is the format of your video, the app can easily handle it. With this app, you get support for over 370 formats and codecs including MOV, MP4, AVI, H.264, and so on.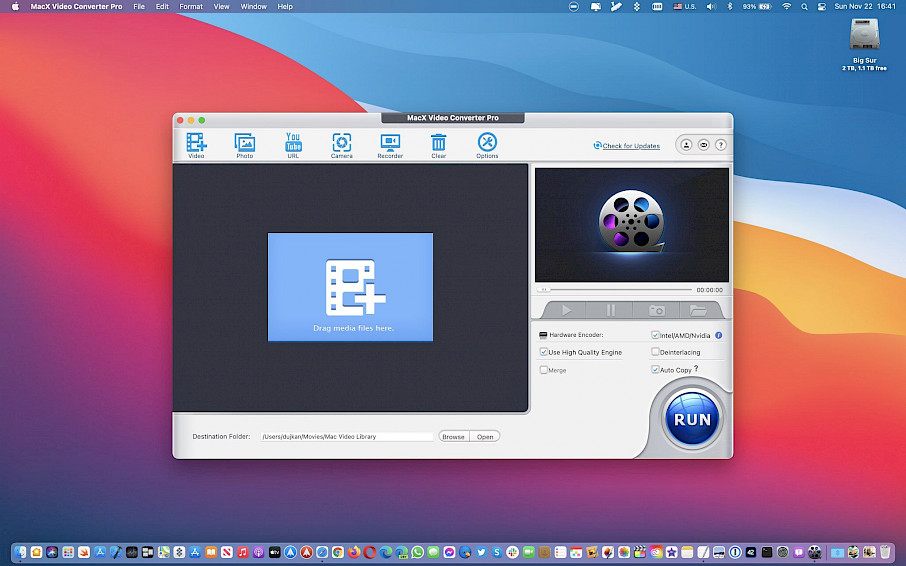 Apart from allowing you to convert high-resolution and high-frame-rate videos that you have captured on your iPads and iPhones and other clips stored on your PC, it also allows you to download online videos. The app comes with an in-built feature where users can batch-download videos from thousands of websites and then convert them into iOS-friendly formats such as MP4, MP3, etc.
The app uses a media engine in your PC's CPU and takes complete advantage of the GPU as well. And due to its Level-3 hardware acceleration, you can easily process larger video files quickly. To convert your video from one format to another, this app is perfect and it is also able to compress your video files by 90% to save storage space without any loss in the quality.
Other Features
While 4K video processing is the primary feature of MacX Video Converter Pro, it also offers lots of other features to the user. You can use the app's built-app video editor to perform basic video operations to edit the footage and don't need a lot of experience in that too. Furthermore, with a few clicks, you can cut, crop, and merge your video footage. You can also add subtitles and add modify other video parameters like frame rate, bit rate, volume, etc.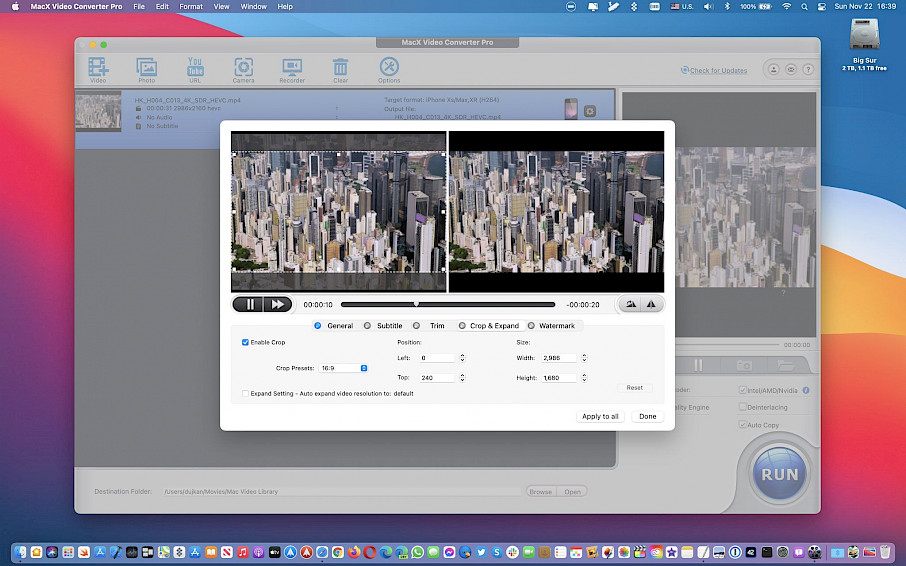 If you happen to take a lot of photographs and not videos, then this app will turn your photographs into a beautiful slideshow with transitions, background music, etc. You can download the free trial of MacX Video Converter Pro and check out all the features for yourself.
Summary
MacX Video Converter Pro is available on the official website for download. You can every check out the free trial for a limited time and can easily use it on Mac OS X 10.6 and above. The app can be availed with a single-user license, lifetime license, and a family license (this covers 2-3 computers).
So, what do you think? Will you be giving this application a try or are you going to just pass up on it? Let us know in the comments section!
You might also like