Are you someone who tends to rip DVDs a lot? If yes, then you can check out the MacX DVD Ripper Pro app that can be used to rip homemade and commercial DVDs to any chosen format. The best thing about this software is that it can be used on both Mac and Windows and allows you to rip damaged DVDs that are difficult to play while supporting a large variety of media formats.
The latest version of this software includes an update analysis engine that offers support for all the newly released or copy-protected DVDs. So, if your usual DVD ripper is unable to detect the movie title on a DVD, then MacX DVD Ripper Pro is the perfect solution for it. And since the engine has been rewritten, this app can now easily decode the DVD sources in several non-standard formats as well.
Features of MacX DVD Ripper Pro
Several Formats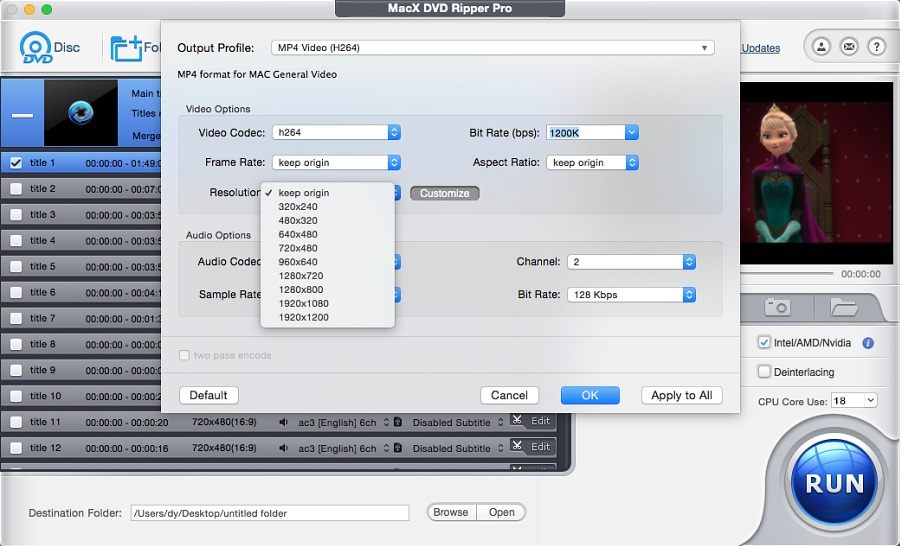 MacX DVD Ripper Pro offers over 350 preset profiles that allow the user to perform things such as ripping DVDs to iOS-friendly formats. This includes formats such as HEVC/H.265, H.264, MOV, etc. that are easy to play on your iPhone, iPad, iPod, Apple TV, and Mac devices.
Another thing that you can do with this app is to convert DVDs into MOV, MP3, AVI, etc. formats so that you can easily watch them on your Android phones, Windows devices, Xbox consoles, and soon. This is also the first app that supports both newly released DVDs and encrypted DVDs.
A few DVDs that you can easily rip with this app are newly released DVDs that have copy protection, encrypted DVDs, non-standard DVDs, 99-title DVDs, badly structured DVDs, and so on.
Basically, MacX DVD Ripper Pro makes it easier for the users to enjoy DVDs in the file format so that they can be watched anytime and anywhere. Also, you will be able to then store the physical DVDs in safe storage so that they don't end up getting scratched and damaged.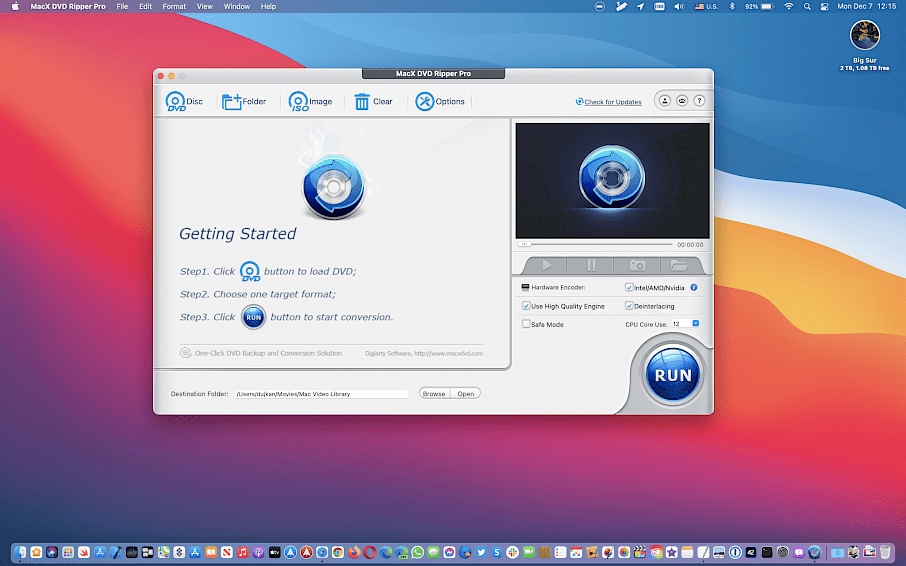 Built-in Video Editor
Apart from the various formats, this app also supports 1:1 cloning of a DVD into an ISO image. Plus, you can choose your favorite videos, audio, etc. from a DVD movie and convert them to MKV or MPEG2 format.
Moreover, you also have the ability to edit the DVD with the help of the built-in editor that allows you to cut, crop, and merge the video clips and add subtitles as well. You will find several tutorials available on the MacX DVD website to learn the features of this app and how you can use it well.
Amazing Speed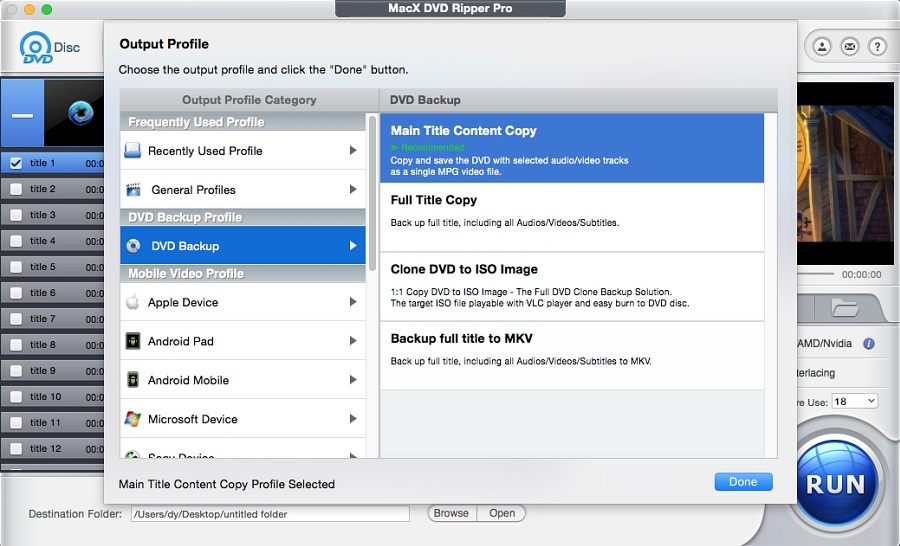 One of the best things about the MacX DVD Ripper Pro is that it rips the DVDs at the original quality and takes complete advantage of the computer's CPU and GPU. As a result, you can enjoy industry-leading conversion performance with the help of this application.
So, MacX DVD Ripper Pro is able to rip a full DVD into a small-sized file without any loss in quality and takes just five minutes to complete it, depending on your computer's hardware. Generally, it has been noticed that this app offers 47x faster performance with the help of GPU acceleration.
You might also like